Discussion Starter
·
#1
·
Opening day:
Saw five deer all day, stayed in stand entire day. At noon time two bucks come in together at 30 yards. Four point and spike. Not Legal Deer, didn't raise the rifle.
Mon, Tues, Wed - Saw deer Monday, no shots.
Thur/Fri - Work
Saturday, filled one of my two 3D doe tags at 9:00 AM.
Mon-Thursday worked in Philadelphia.
Friday, December 9, 2011: Worked at home office until 2:00 PM (satellite link to office main frame, ain't technology grand?)
2:35 PM Get in my stand. 2:45 PM at about 150 yards several deer walking through. Filled second 3D doe tag (pics below)
Saturday, December 10th: Have two in the freezer, didn't go out as don't need another deer.
Big buck I saw during bow season elluded me. Around here (Pike/Wayne County Line) I'd have heard if someone killed this one (legally at least, always the poaching issue up here)
Here's yesterday's doe:
.
Notice the HPA sticker in the window?
.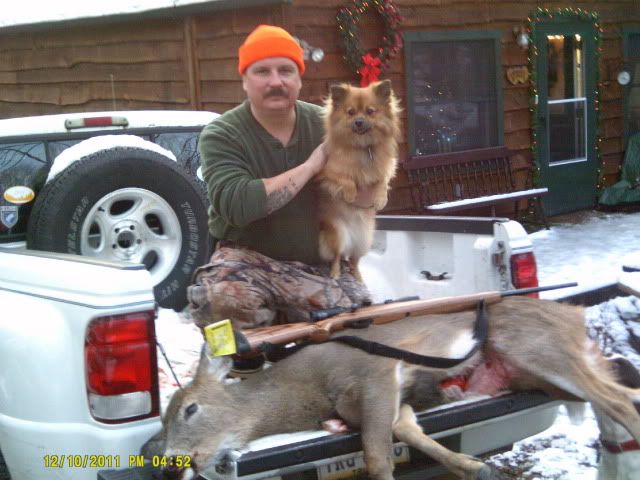 The date/time stamp on the camera is wrong.
Hope everyone enjoyed their season. I didn't get the big buck but God blessed us with our meat allotment for the winter.