Discussion Starter
·
#1
·
Hey guys just wanted to show you the results and say thanks!!!
Not sure if you remember me asking about this months back , but I had a TC Renegade rifle kit I got for nothing that unfortunately had a bad barrel with it and I was struggling to find a replacement flintlock barrel for it locally in .54 caliber.
I believe it was octagon that gave me a link to the green mountain barrels and I picked up this 33" smoothbore for the gun. more just to have a finished gun than a hunting rifle . Well I shot it for the first time last Saturday and I must say for as little as I shoot a flintlock I am real happy with the results with 80 grains of powder and a roundball.
Here is the rifle, now fully operational and no longer just decoration in the hunting room.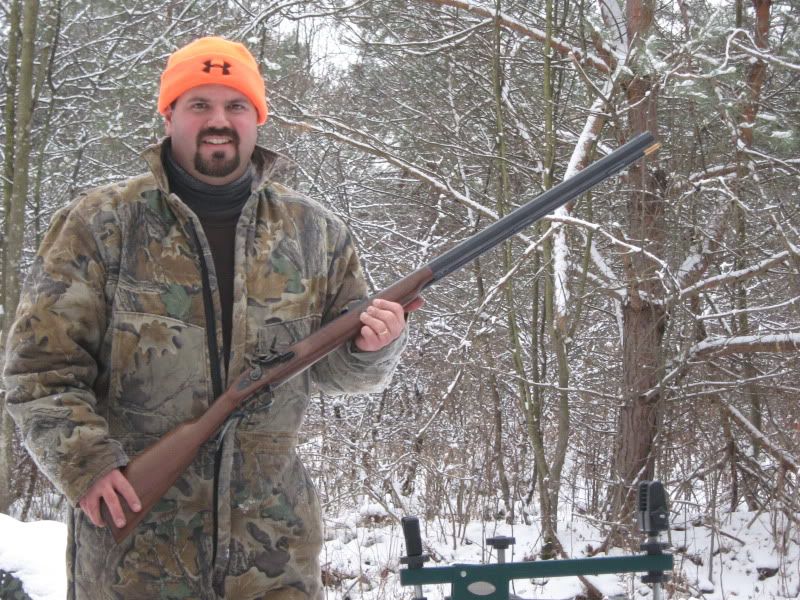 My site in set-up, not too fancy for open sites at 50 yards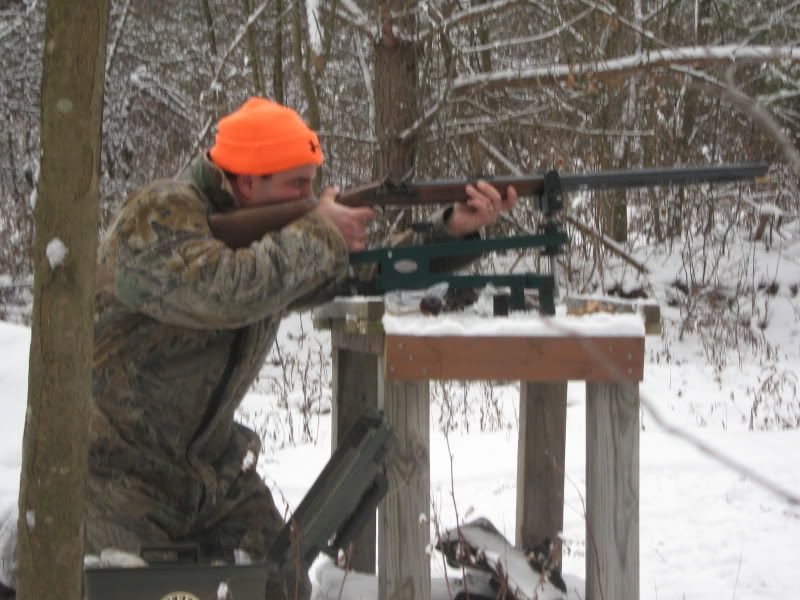 The results on an 8" target at 50 yards (my imposed max shot with the flinter is maybe out to 65 under the right conditions and good rest), the high shot at 12 oclock was my first shot, and I was happy to see left and right was in the ballpark. I adjusted the site down and got the next two real close, the one over at 3 o'clock was actually me standing and shooting it offhand from about 40 yards to make sure might site picture down the barrel was still the same as on the bench.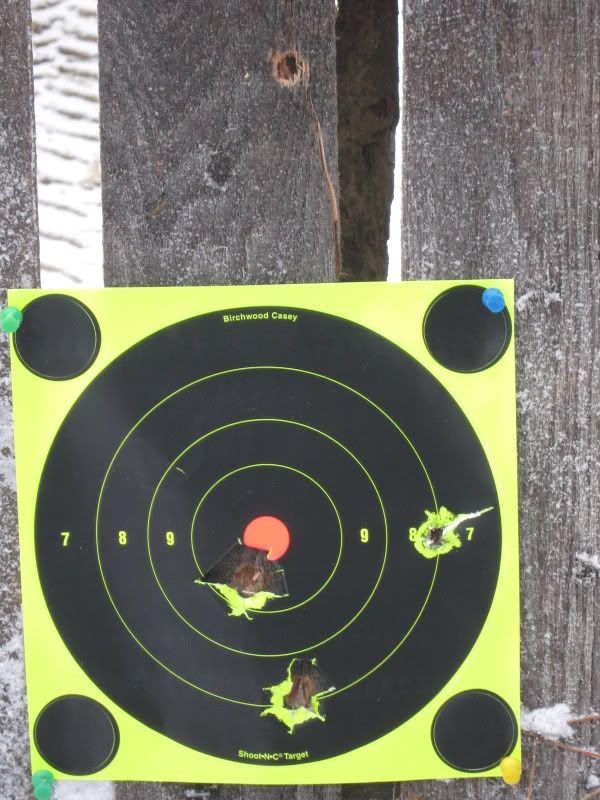 Part of the deal of the day with my "spotters" was to take them up to the small camp to have lunch and hot chocolate…real mountain men, although they did not want to shoot the flinter.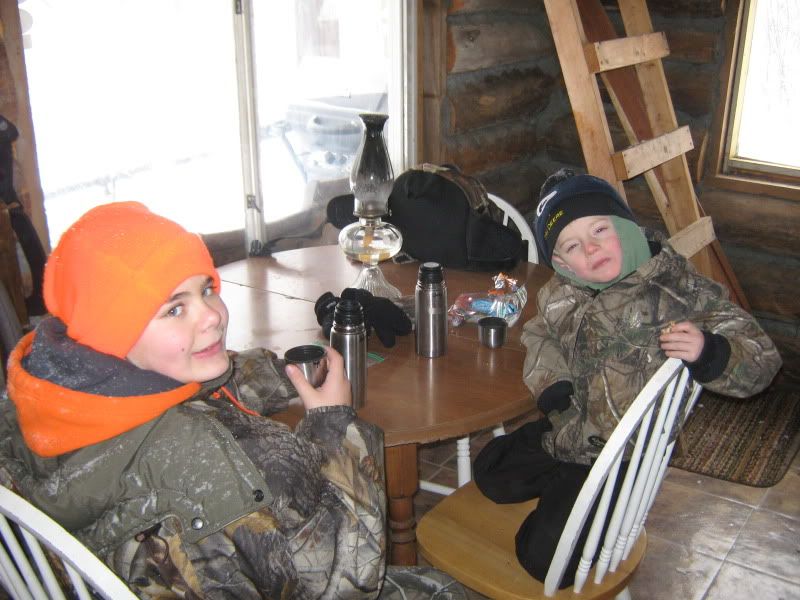 Only issue I see at all is that the Friz pan has a little gap between it and the replacement barrel, I mean a few sheets of paper thin, but big enough the 4f can get down in there some and after some walking around and stuff I could loose some of the Friz powder down there and get a misfire at the moment of truth. Think I can put some aluminum foil in there and extend the pan just a bit?
I shot my TC firestorm as well with 110 gr and 295 powerbelts but had no where near the results with it....I am staying more traditional and handmade this year.
The .54 really feels right in my hands.