Discussion Starter
·
#1
·
I sometimes get locked onto a 'wish list stream' that I really wanna fish. I can't really explain why some of them get on the list but I sometimes just see a line on the map that strikes my fancy and I get obsessed with it. In some cases a stream will sit on the list for a long long long time. I've had list streams for 20+ years that I've never fished. Places I've researched and spent all sorts of time on for that one day when eventually I make the trip.
Today I finally crossed a creek off the list that was 3-4 years in the making. I have no idea what I saw in this creek but it always intrigued me. I'd read about it each year since I noticed it and learn a little more about it but conditions and timing just never really worked out. As luck would have it just enough rain fell to finally trigger the trip.
I'd only seen a photo or two of the stream so most of what I thought about the stream came from within my own mind. I envisioned an average gradient stream about 15' wide flowing though some open wooded areas and yards. When I finally arrived accessing the place was tricky. The lower stream flowed through a busy town and the upper stream flowed through woods far from the road and there was no place to park. It took me a good 25 minutes to find a place to get in but I finally did and the creek wasn't what I expected as all. It was a bit smaller and intimidatingly steep. The first section I approached dropped over 100' in a few hundred yards. Plunge pools were everywhere though.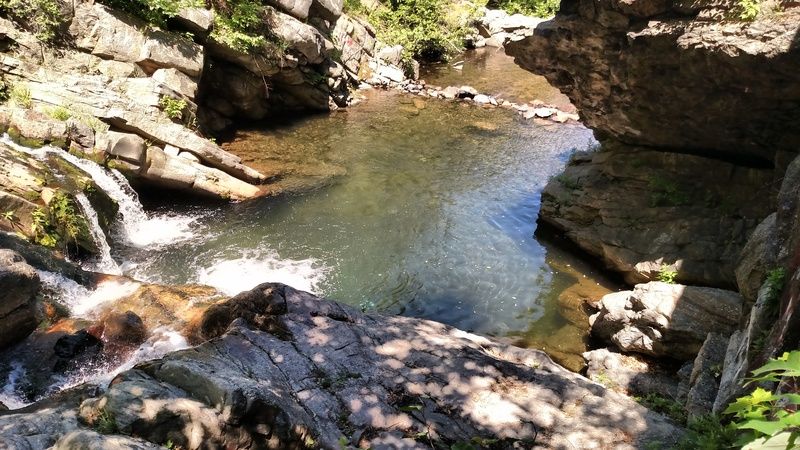 And as I'd hoped all these years, they were all full of robust native brook trout.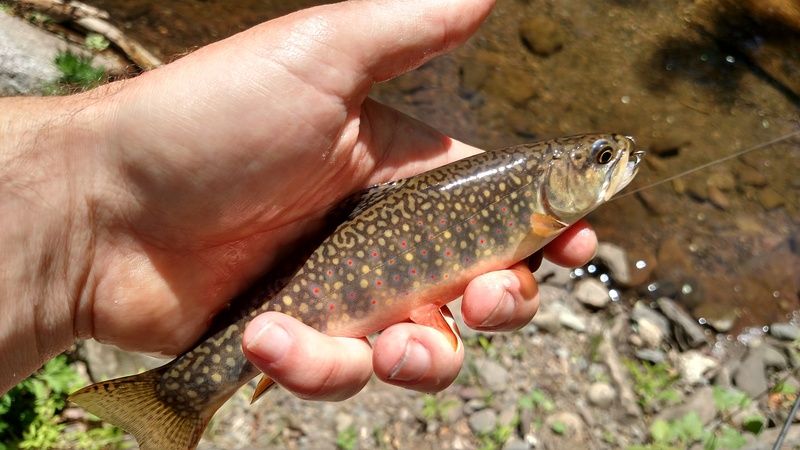 I only had intentions to fish for a short time but I just kept going and going as I normally do. I always have a lot of trouble pulling myself off new water. Once I got out of the initially really steep stuff the streams changed it character many times over. It went to meadows.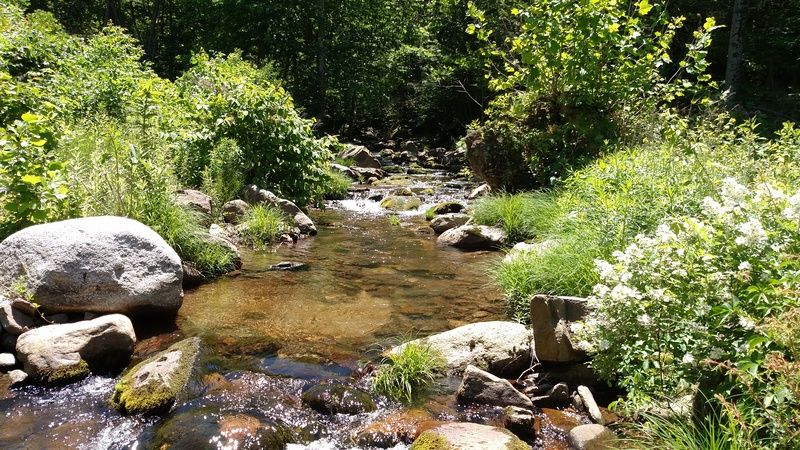 To rugged boulder strewn sections
and just a standard deeply shaded trouty looking brook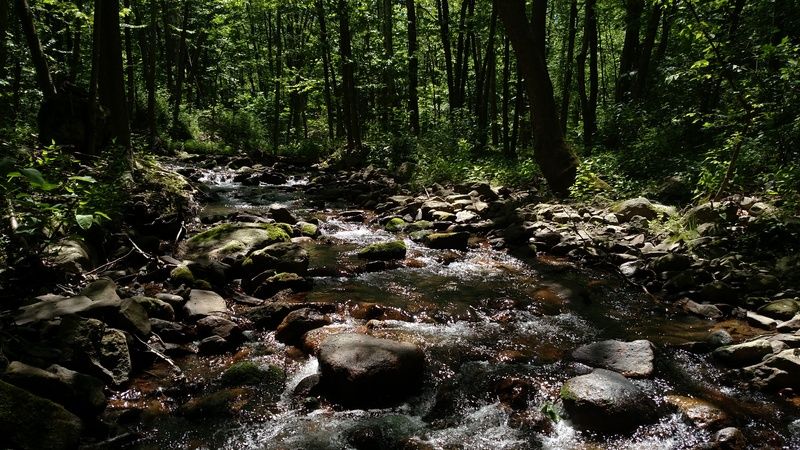 But each of these area held a lot of trout.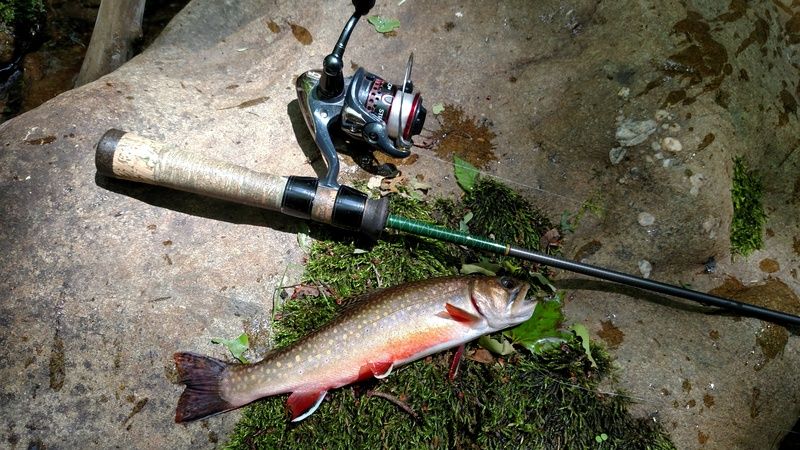 The water seemed to be pretty low but I can't be sure. this was my first bit of data on the stream so I'll go from here but it appeared low and my hunch is that, while it fished great, it will fish better under higher flows.
Once I'd had my fill I walked back to the truck to try a trib that I'd also wanted to try for while. Access was much easier here. The stream was a lot smaller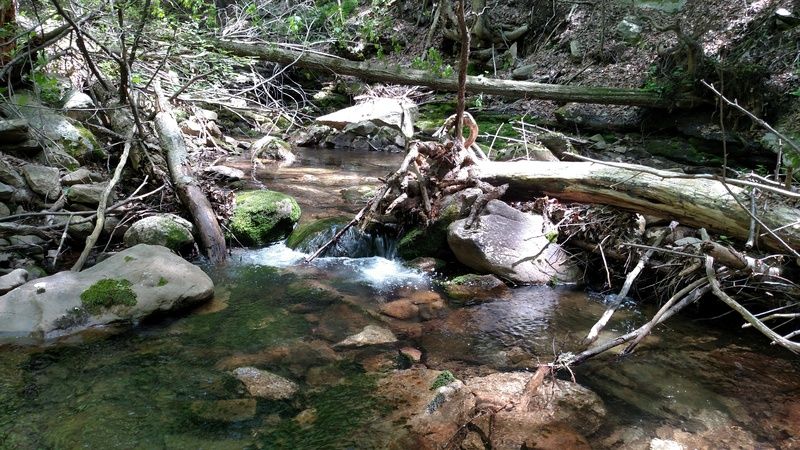 and the casting was challenging due to that but the brookies were there and a good number of them too. This was probably one of the best looking brooks I've taken in a few years.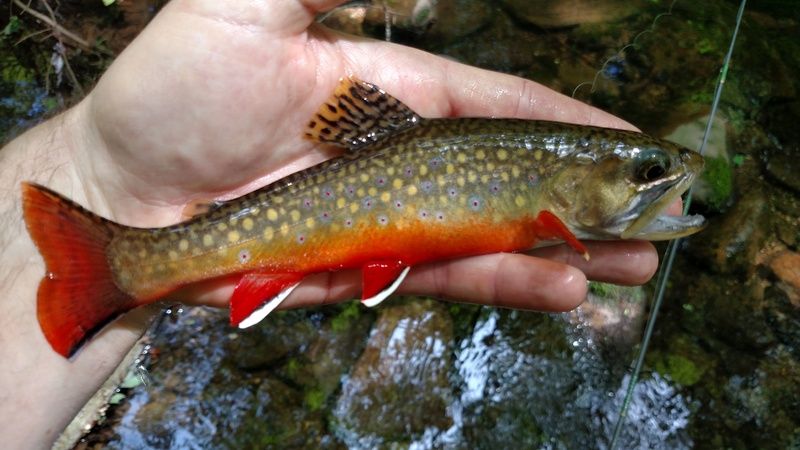 The creek was very pretty and again I just kept pushing forward. I just couldnt wait to see what was around the next bend. Pools like this were everywhere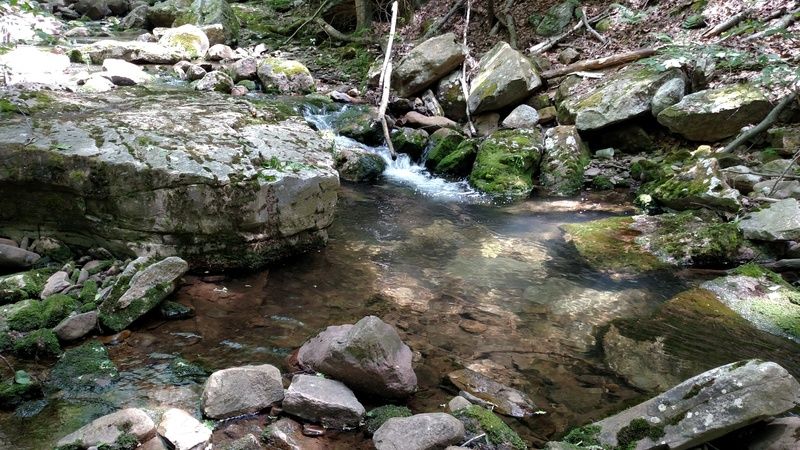 Eventually I pulled the plug though. A very successful introduction had been made and now that I have a name to a face I can fill in the blanks with some more research and really hit it up when conditions are better. Hopefully I wont have to wait that long for the return trip.