Discussion Starter
·
#1
·
I like to do all my woods work before green up if I can, even clearing a building lot. 2010 will find me spending more time trying to move forward on our 2011 building plans and less time in the 54 acres behind it working for the critters. I started clearing the lot back in February and my plan was to burn off all the pine, crabapple and maples I had to cut before snow pack left. However life is what it is and I found it early April before I had a chance to spend time on the project. With news on local brush fires, I got to thinking….why burn when I can brush pile. After all one of my big hang-ups with my project is removing ANY wildlife habitat for the unfriendly habitat of people, I mean I want to live with these critters, not live there in place of them. So although it takes more time and energy I decided to take the brush back and put it to good use. The whole time I have been working there I have heard drumming, and kicked up bunnies, and even hear a rooster cackle last week.
So I got the "meat wagon' and loaded it pile by pile for a trip back into the pines, crabapples, and aspens to create some "homes".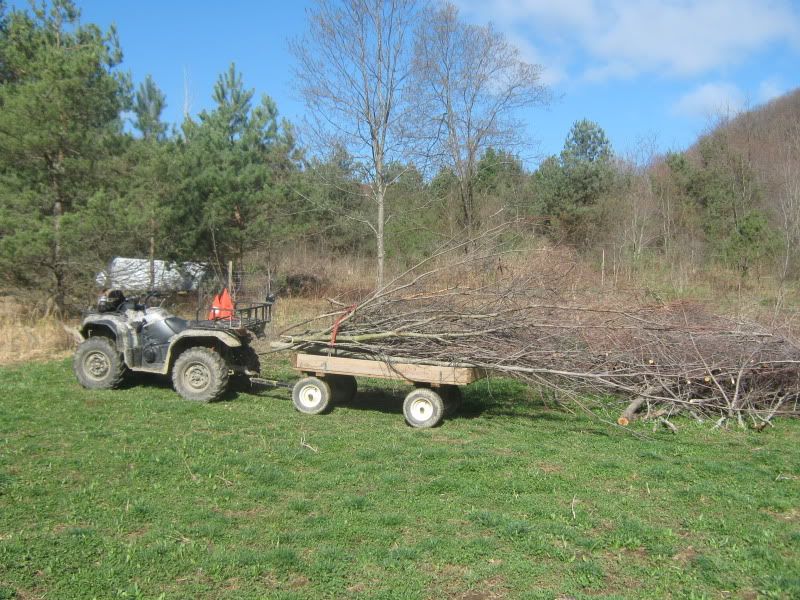 I was able to find 3 good spots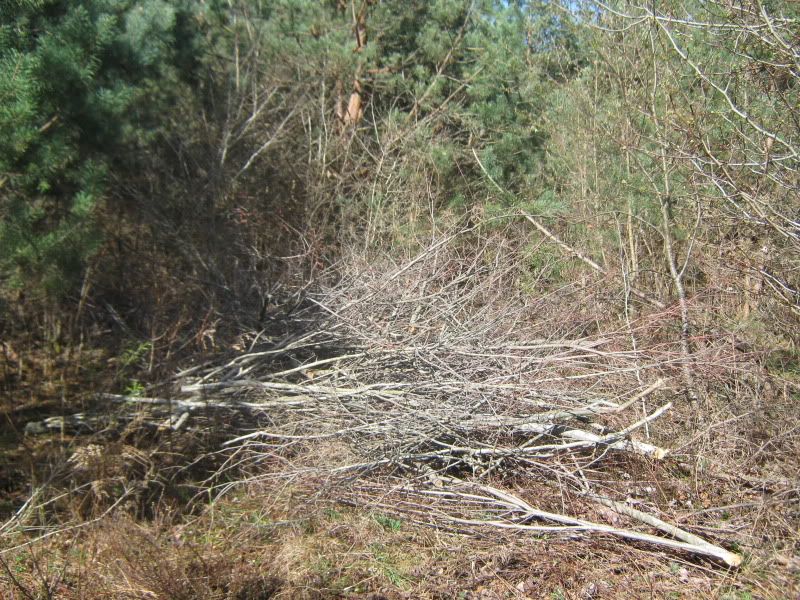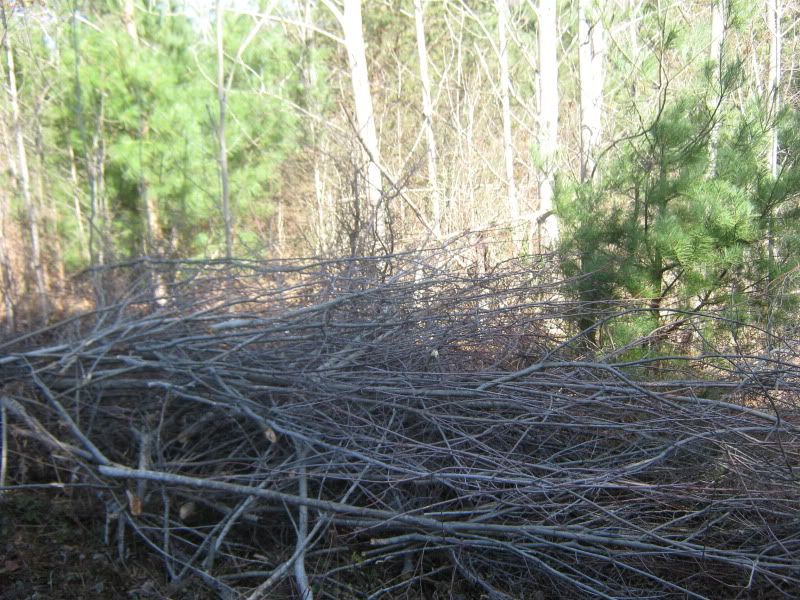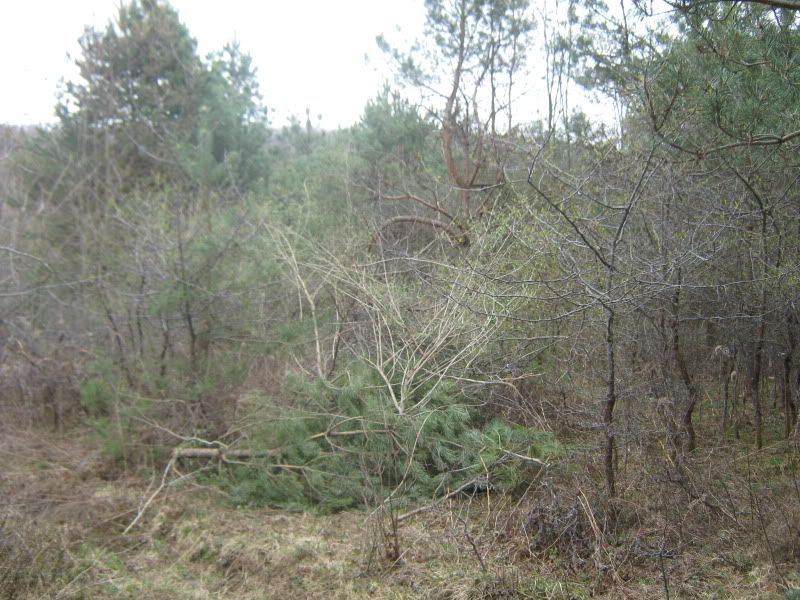 And come the end of a tiring weekend…I have what is beginning to look like a building lot and 3 good brushpiles for the critters.