Discussion Starter
•
#1
•
The joke that I see about the Obama voters are stupid or that they're just dumb, well it isn't true.
Which states have the largest amount of the 47%. Haha too funny, you guys rail against people from the most "conservative" states.
Now this is one of my faves since I have seen some of the sheeple here say let the blue states go and we'll just go with the red. Well here it shows you those blue states are subsidizing the red states. Chew on it for awhile, let it digest and realize so much of what you have thought to be true, just isn't.
There's many of you here who talk about socialism and redistributing and other boogeyman stuff and you have know idea that it's some of your most beloved heroes that implemented and started the programs that you all now despise.
6 of the top 10 are red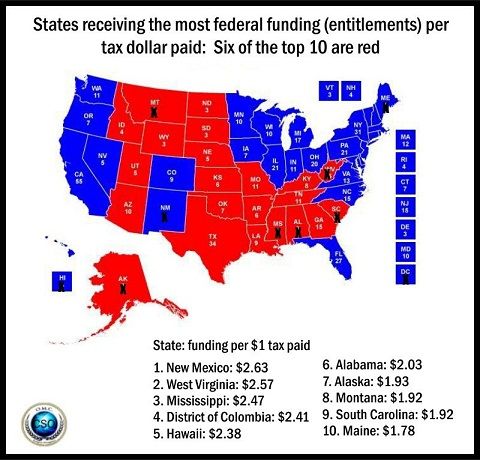 It might be time to scrap the GOP and Republican name altogether and start a new party, since your name is tarnished and stuff your party has wanted you're all now against.