Discussion Starter
•
#1
•
I was out looking for Morels today and came across an area that had many May Apples coming up, near the May Apples were these things, I've seen them before and was told what they were but can not remember what they are...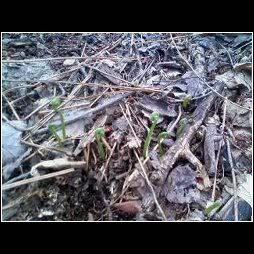 They are about as thick as a Pipe Cleaner and are curled at the top.
Thought I had the camera on the phone close enough but looks like I didn't, Hopefully they can be seen enough to figure out what they are, they were growing near the may apples, I moved the leaves away from the ones that were up about 3 inchs and there are many more under the leaves pushing out of the ground!