Discussion Starter
·
#1
·
Bird Dogs invited me and the wife up to his cabin for the annual 4th of July weekend riding trip. We had 8 ATV's and a dirt bike riding from camp, plus we met up and rode with some others throughout the weekend, the weather was cool,damp and rainy until Saturday afternoon when it finally got really nice out. I had 115 miles on the odometer for the weekend. Thanks for having us up again Bob!
Me at Big Foot horsing around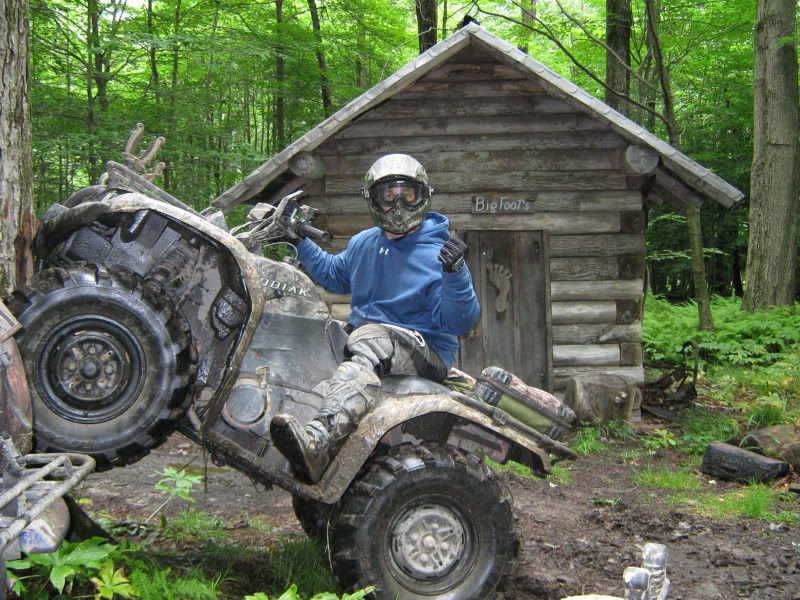 Bob testing the water in Jeremy's pond
Me following by default - my winch line was hooked up and not out far enough - oops!
Michelle had to test out this hole, she didn't make it.
I knew I could though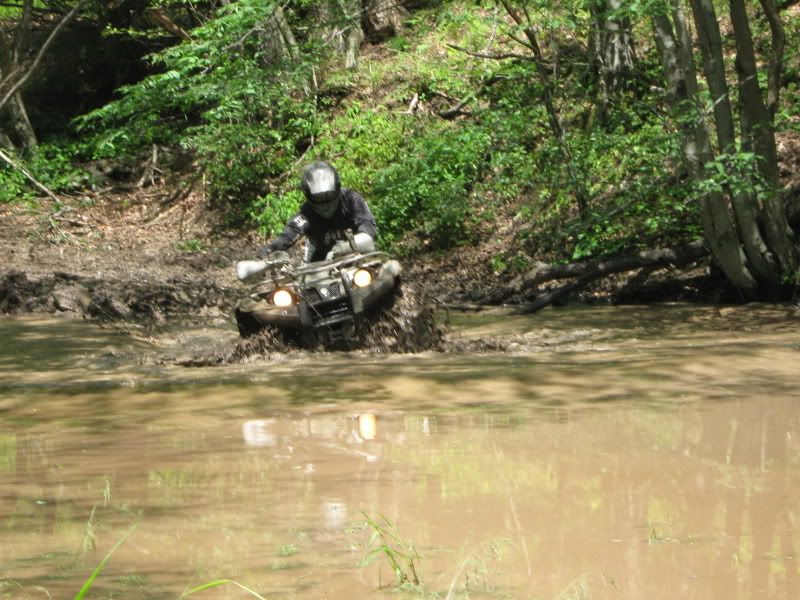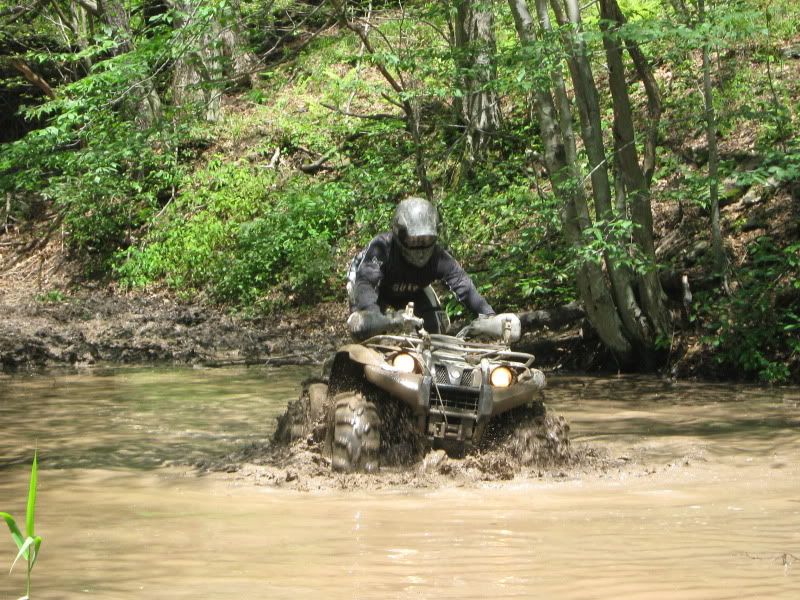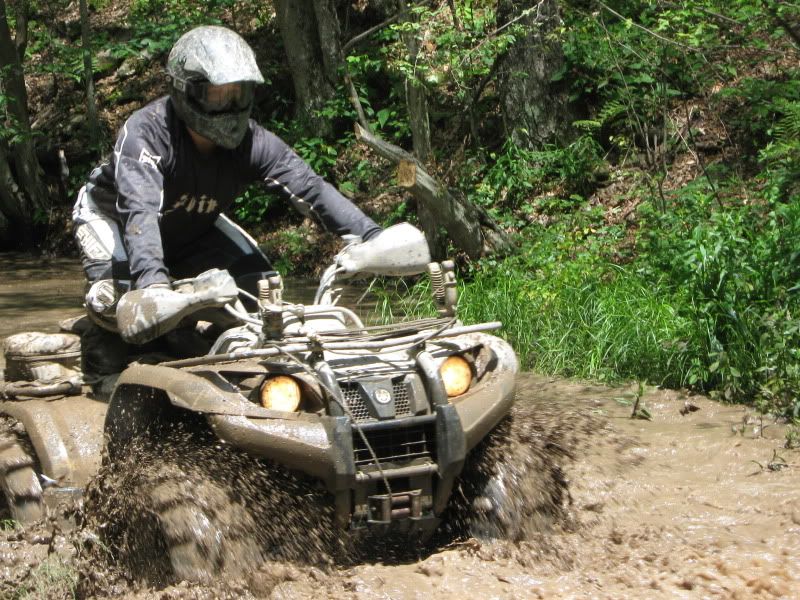 2nd time through I got stuck on a stump, took me a little, but I got off of it.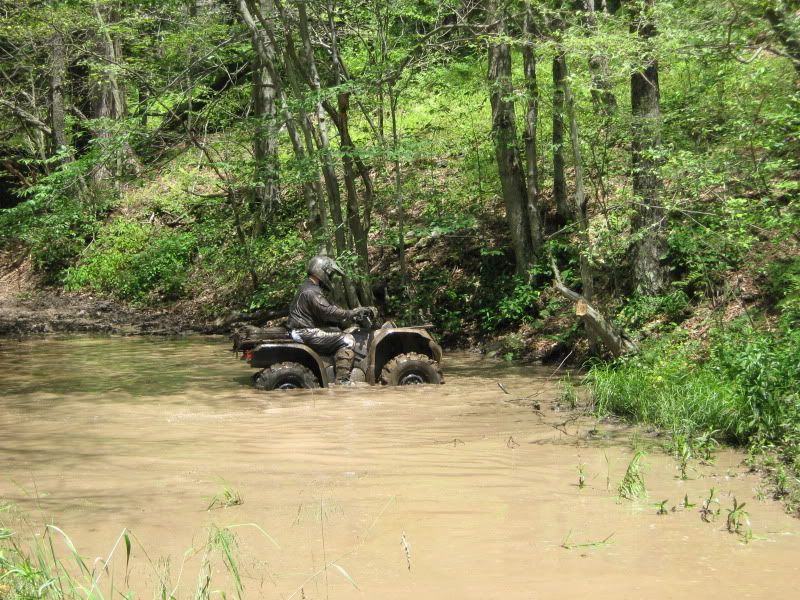 Bird dogs just had to try it then
Needless to say he got stuck too! Husband, just like wife!
Me puling him out - how many times was that this weekend Bob???????
A little bit of metal reshaping at STETAM's place after a little mishap on the trail, everybody was OK, a little bent metal is better then broken bones any day. Things to remember for the next trail ride, keep a little more distance between you and the rider in front of you, use a camel back and not a make shift cup holder, and don't suddenly stop in the middle of the trail around a corner when your makeshift cup holder comes loose when you know two wild men are right behind you! I'm just glad everyone one is OK!
On our way back to camp after leaving STETAM's place we came across this guy stuck in the same mud hole, I'm not sure if the word stuck is appropriate here.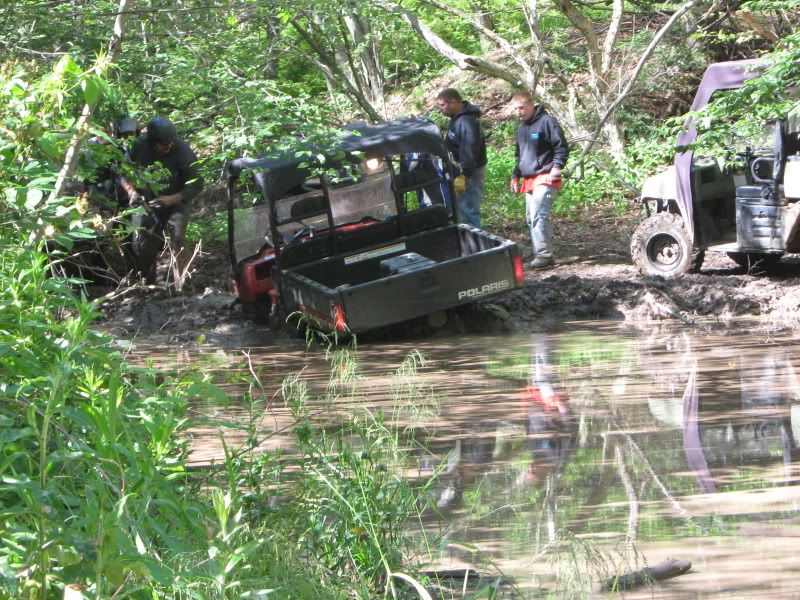 2 ATV's and 1 side x side with winches attached to get him out.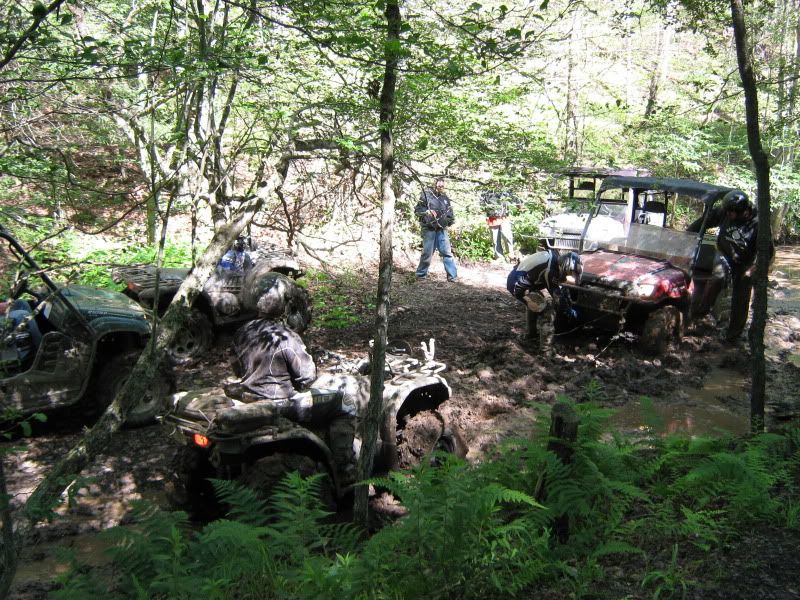 It was a fun weekend, I'll get one more weekend in it my place then it's off to the Hatfield McCoy Trail system.
Thanks for everything Steve, it was a pleasure meeting you and riding with you, I wish we would of had more time to ride together. You and your friends are great guys!