Discussion Starter
·
#1
·
I've been living down in Northern VA. for almost two years now teaching 5th grade students. I miss good old PA. especially my family, friends, and of course the hunting. Since living down here though I've gotten married this past April, bought a new house in January, and has been able to reconnect with a cousin that shares about the same love I do for the outdoors. He has been able to show me the ropes down here and I have been lucky enough to be granted permission to hunt a couple properties so far. The hunting down here is wayyyy different than the big mountain woods that I used to hunt. I have been able to adapt well to the "urban hunting" as they call it down here. I have seen some monstrous buck roaming around the past couple years, but haven't been able to seal the deal yet on anything huge. Just wanted to share the season up until this point...still have some season left to go then it's shed hunting time!!!
Shot her on September 8th with the bow. First deer taken with a Rage and love them!!!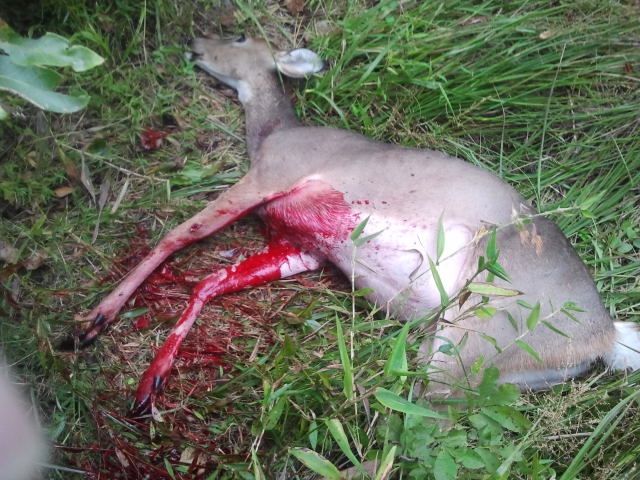 The next deer that fell to the Rage was this basket rack 6pt on October 12th...unbelievable exit hole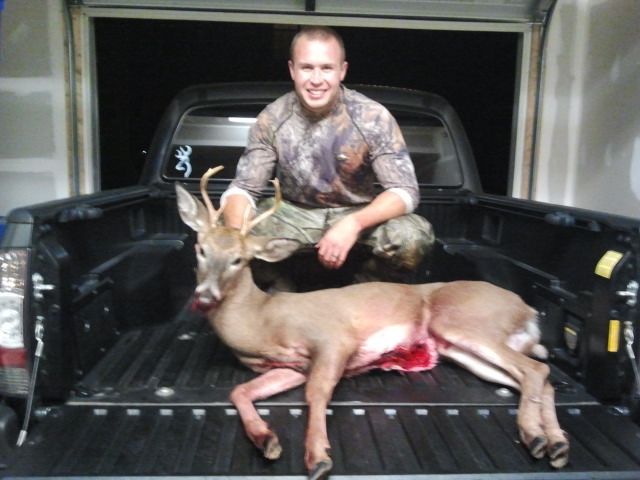 The last deer of the season...up to this point... was the first deer taken with a muzzleloader. I was able to pickup a Thompson Center Prohunter FX in the summer and was so glad to get the chance to take this buck. Shot him on November 16th the last 10 min. of shooting light at 20 yards.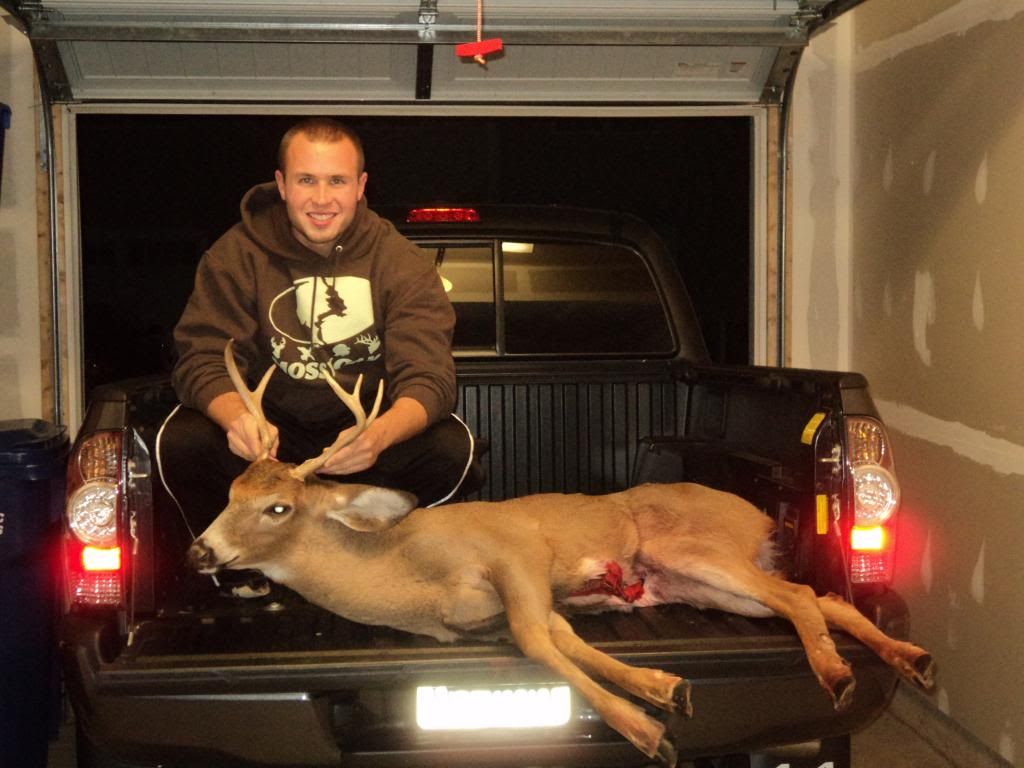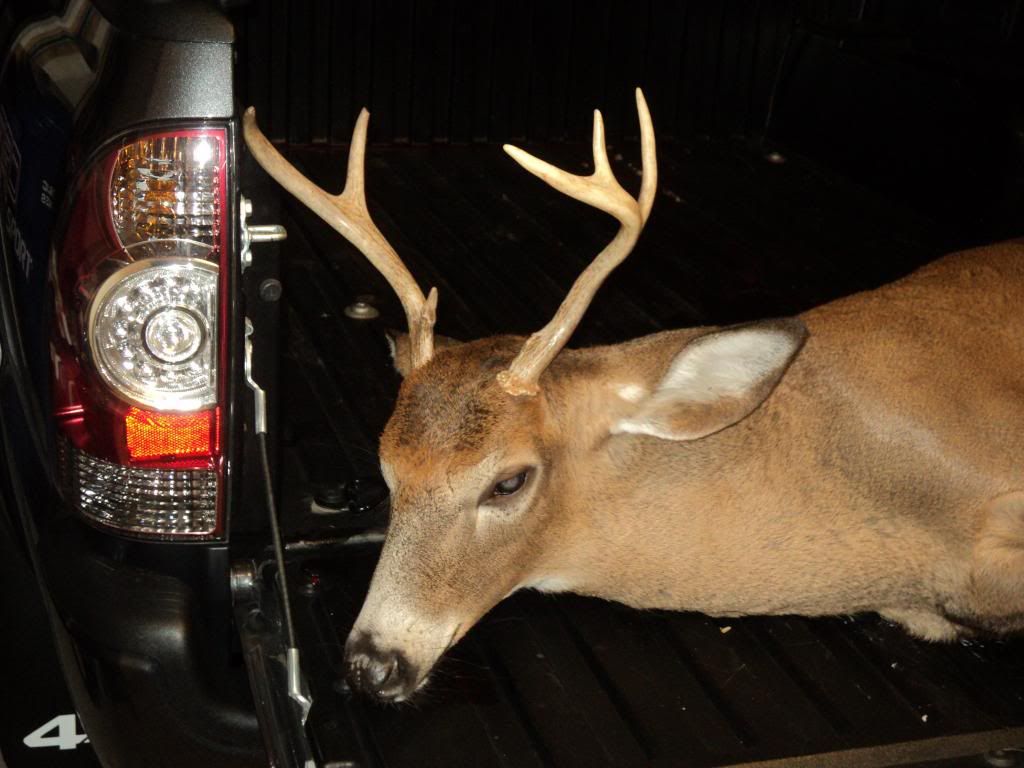 Here they are after I completed the Euro mounts
I've enjoyed a great season so far, but it's not over yet!!! I've enjoyed seeing all of the stories and pictures that you all bring to the table. Some awesome bucks taken!!! Thanks for looking and good hunting!!!