Discussion Starter
•
#1
•
Had a great season this year in VA and PA. The biggest accomplishment of this season was getting to witness one of my best buddies from PA. take his first ever buck ever in VA. He had been trying for a couple of years in PA., but never could get it done. The last evening of his last visit it all came together on a beautiful 6pt. I wouldn't change that moment for the world and was truly blessed to be there. The best thing was, I was able to watch the entire thing unfold from 40 yards away!
Throughout the season, of course it had its ups and downs. Missed a doe at the beginning of the season with the bow with a simple 10 yard chip shot. Was able to get a doe in later on in the season.
On November 1, the first day of ML season, it was a very interesting evening. The evening before I jumped a nice buck out of a thicket, so I decided to setup in that area in the afternoon the next day. After not seeing anything, and partially being impatient, I made my way to my regular set-up. As I got 30 yards from my stand, out jumps a beautiful 8 pt. The trail camera 10 yards away from my tree showed enough evidence to make me sick. After I set-up it was not hard for me to think that I had blown my chance for the year. Long story short, I had seen 3 other shooter bucks that night (2 out of the 3 were not clear shots) and it all came together at last light when I grunted the last buck in to directly beneath my tree. After the shot, he dropped and had about a 3 step walk to my buck. Not the widest about 14in. but unique.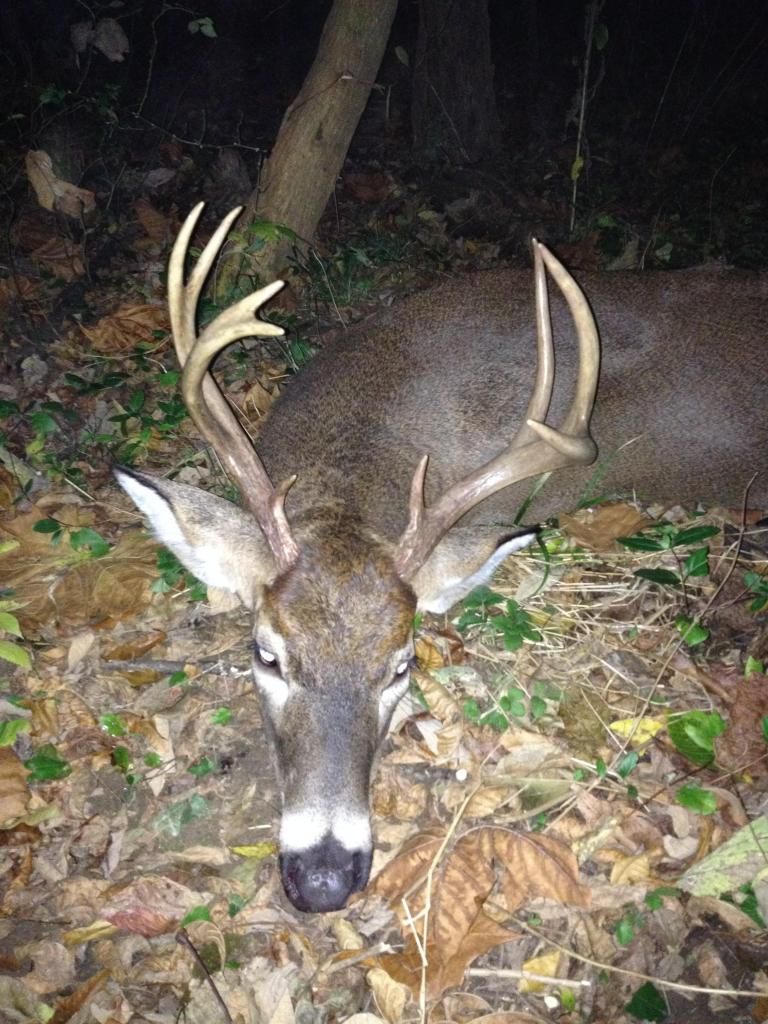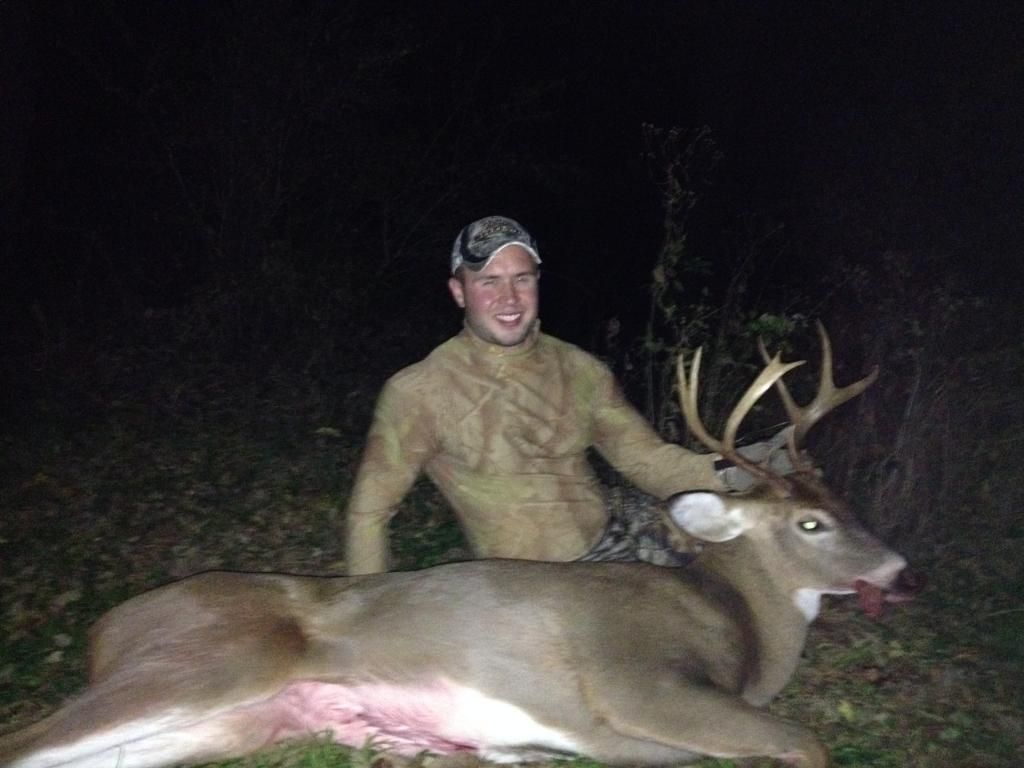 A month later, I had made the decision to deer hunt PA. with my dad since I haven't had the chance to for 3-4 years. I thought it would be great spending some time with him since we don't get to hunt together much anymore. The first day of rifle was cold, wet, and foggy in the Donegal area. I ended up seeing a small 5 pt. right off the bat. Seeing that made me think it was going to be a great day. Saw a ton of huge rubs in the area, so my hopes were high. It wasn't until about 2:30 until I realized that maybe I should try to shake things up a little since I hadn't seen anything since the first buck. I got out my grunt tube and can call and did a series of bleats and grunts. It wasn't 5 minutes later that I looked to my left and saw a buck walking very steadily to my tree. I made sure he was legal despite being broken up and shot him at 15 yards. Yet again, another unique deer with a crazy looking left main beam. I called my dad who was thrilled and said "that goes to show you that patience pays off". I totally agree, but man I was glad to be out of that cold, wet tree!! That was my first non-resident PA. buck since I had moved to VA.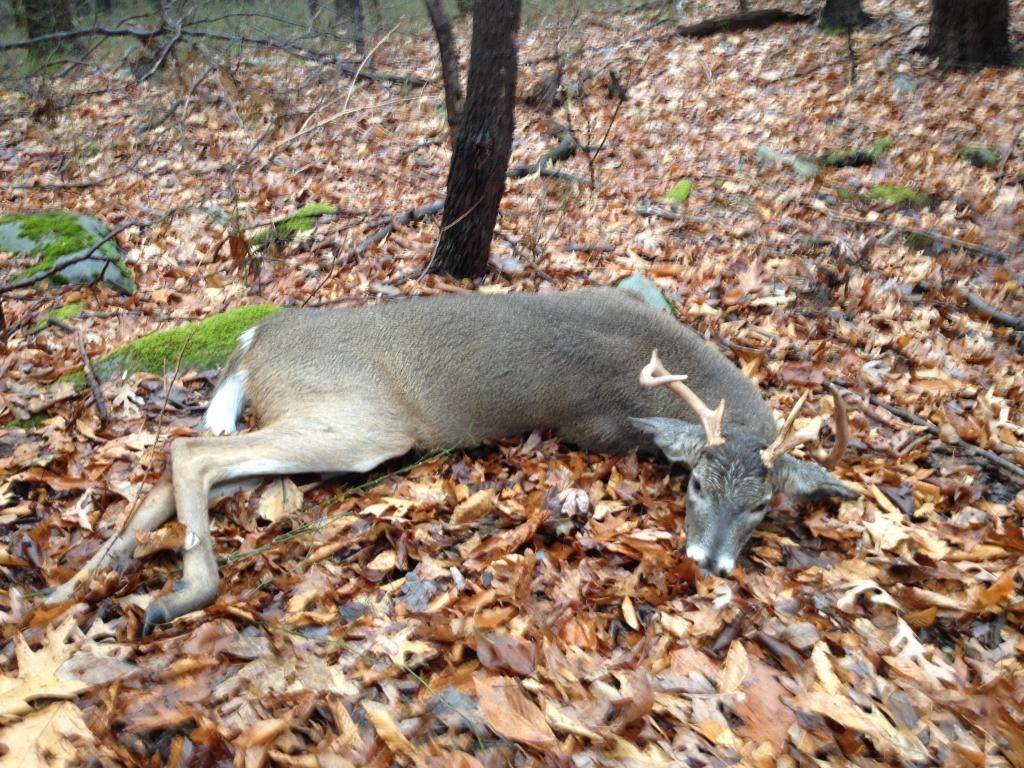 It was a great season overall. I enjoyed seeing all of the posts each day throughout the season. Time to move on to some waterfowl and my favorite, shed season!!!