Discussion Starter
•
#1
•
This is my new favorite material to tie with. I had bought a coyote mask at a Pennsylvania Sport show for 5.00. You can find them on ebay for that or cheaper. You can get really great paterns from different areas of the mask.
I use the hair and the forehead for nymphs. The all white are just a basic streamer that is tied from the hair on the back of the mask and the outer edges.The orange/brown is the same patern with the center hair to the back of the mask. I tied a coyote clouser as well that looks to be deadly.
The material for dubbing on the nymphs i pull from the ears and forehead area.
I am really happy with these so far. Now i just have to get out and catch some trout with them.
Hope you all enjoy. PM me for details on pattern recipes.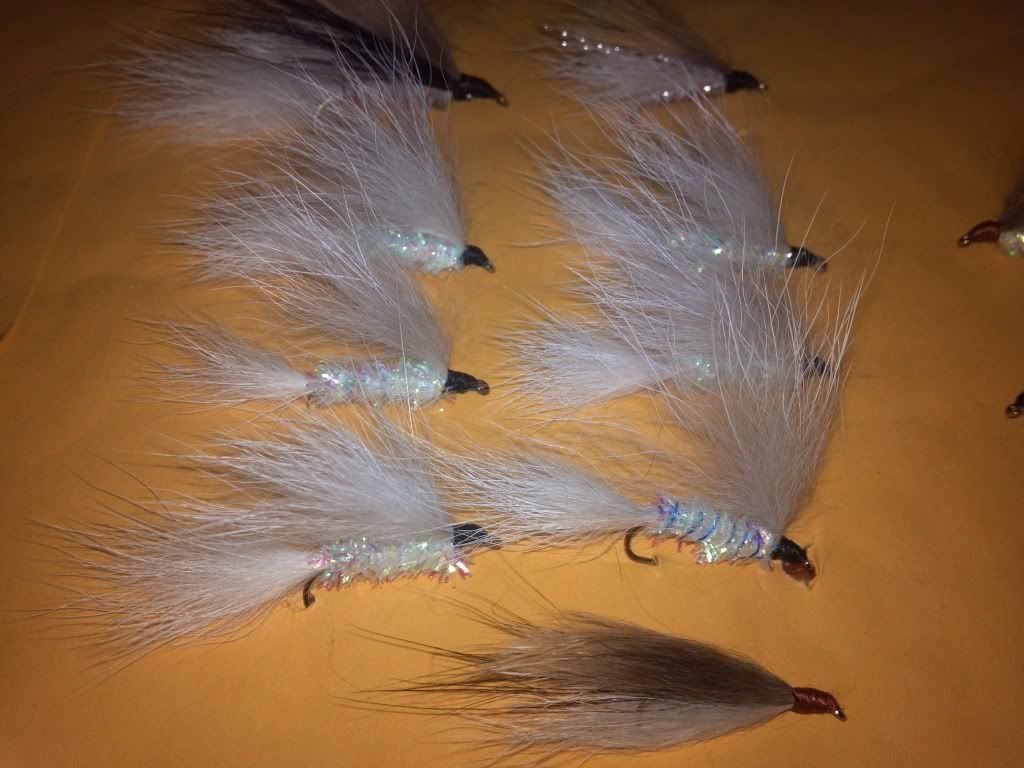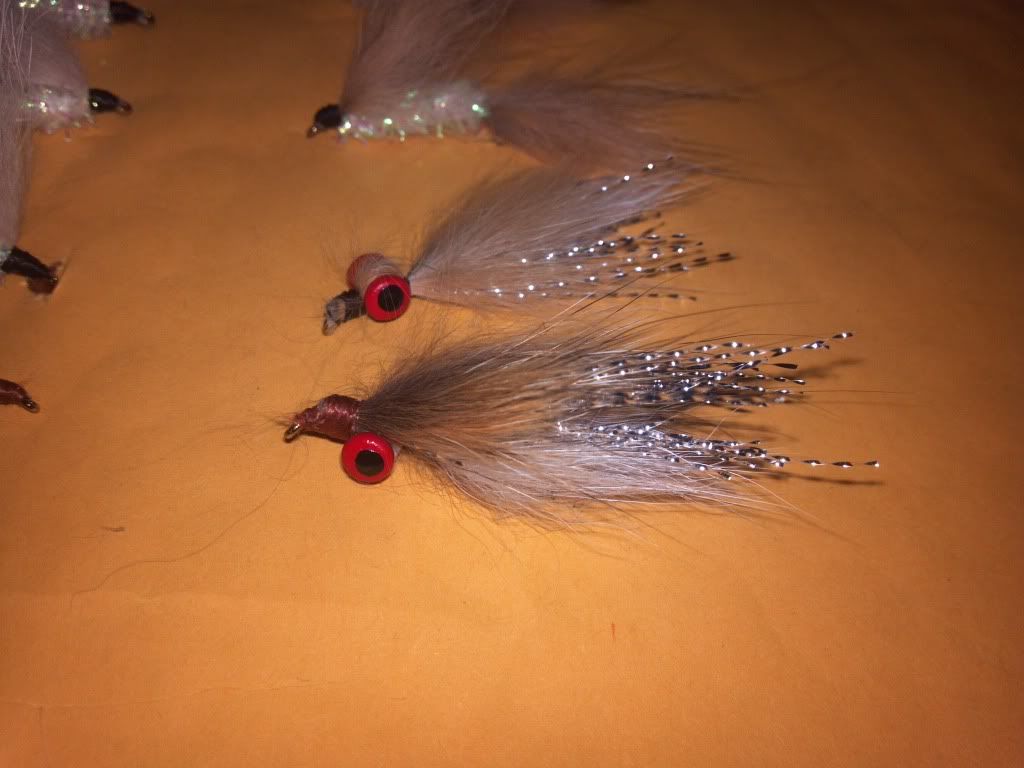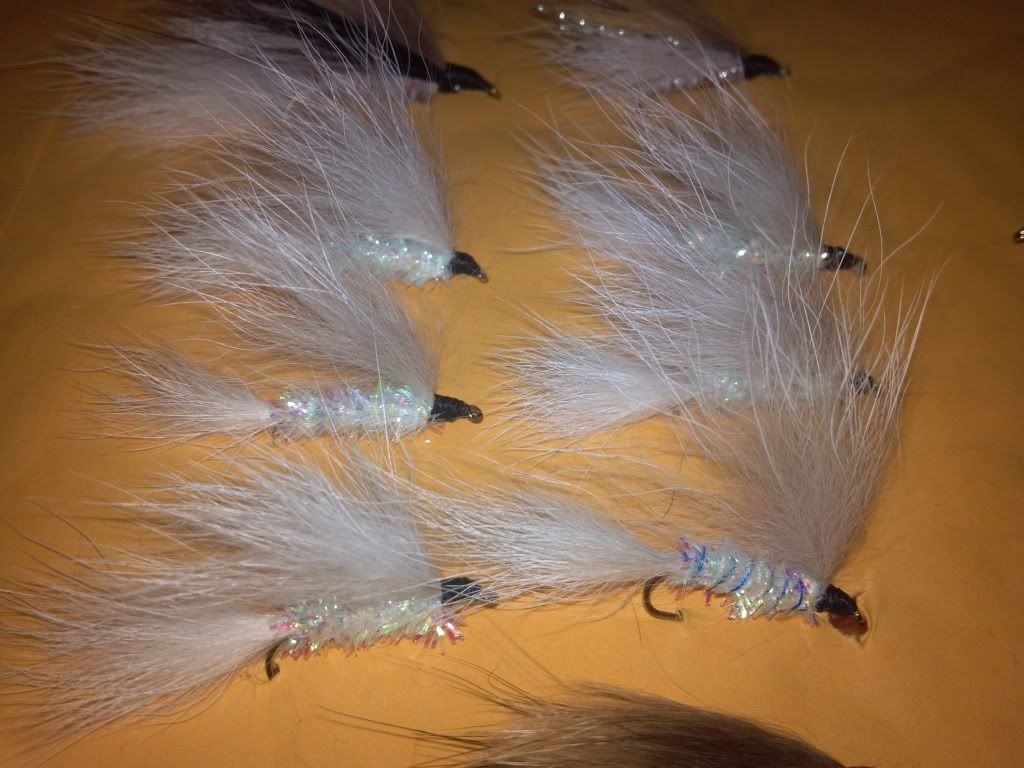 These are just quite ties for inventory and person box. You can easily tie any of these patterns in under 3 minutes as well.
Except for the nymph.
Bottom fly is coyote, top is the nymph. I want to fish them in tandem. WIth the squirrle first then coyote. Predator and prey. LOL