Discussion Starter
•
#1
•
With March upon us, my fishing season un-officially kicked off with Sunday's trip. Although most streams in the SE area were running crystal clear and low, I decided to make a half day trip of it despite the less-than-perfect conditions. The first stream I hit was a bigger stream (50+ feet wide) that I have had mixed results on in the past. I arrived at stream #1 around 7:30 to 32 degree air temps. I had a couple swipes on my first half dozen casts, but after that nothing. I kept moving upstream and hitting all the good holding water, but nothing. After an hour of this I decided to move on. Not sure if this stream got pounded on Saturday or I just stink at fishing larger water, but I was anxious to move on.
After looking at my maps, I decided to check out another stream that was a few miles away that I had never fished before. When I arrived at the second stream, I was impressed. Other than some scattered auto debris on the banks, it had that nice look and feel to it. Within minutes I had my first trout of the day in hand.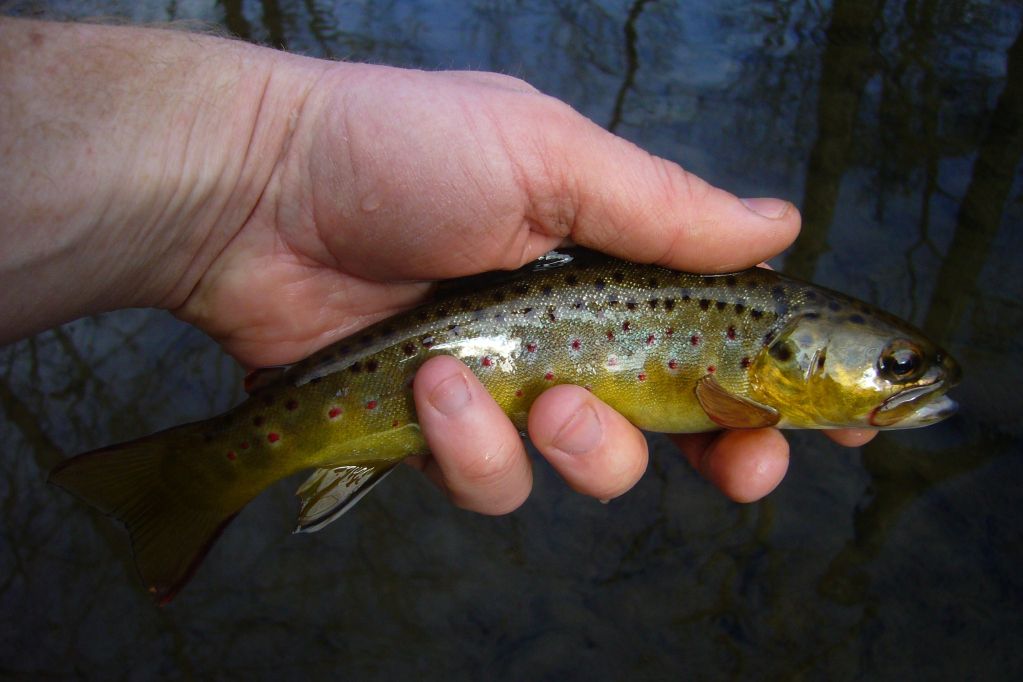 The action was non-stop on stream #2. There was a major hatch going on (midges?) and the trout were going nuts on the surface and below. It was just awesome fishing!
Unfortunately, stream #2 was pretty short and started to run through backyards that ran real, real close to people's houses. Although I didn't see any "Posted" signs, it always seems weird to me to fish in someone's backyard when it's that close.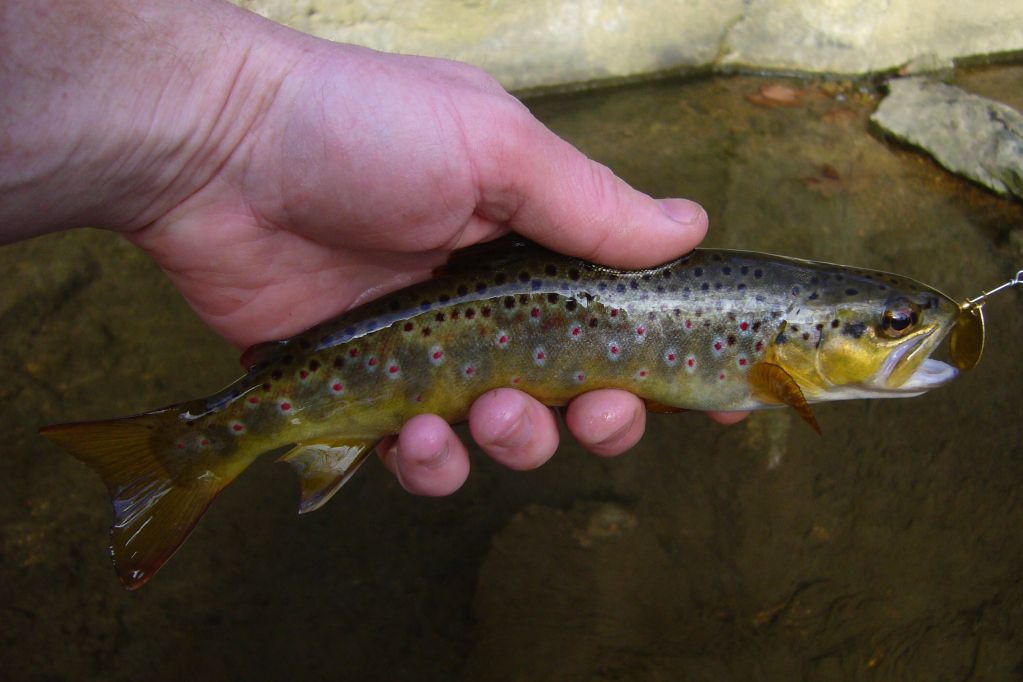 So after only 30 minutes, I hopped out of the stream and headed back to the car to move on to another stream.
When I arrived at stream #3 (another bigger stream), I had high expectations. I had never fished this section before, but there were plenty of runs and riffles, plenty of roots and overhang and to top it off, the water was slightly off color. I thought it was going to be lights out… Twenty minutes later I was heading back to my car in amazement. Not a single trout caught or even spotted. I just can't catch a break on bigger streams.
It was about 11:15 at this point and I decided to give one more stream a try. It's a stream that I have fished a handful of times and have always done very well on. This small stream runs right through a big park and always has lots of joggers and dog walkers. First cast and boom, fish on! Even though the water was lower than usual and gin clear, the trout just kept coming to hand. Two elderly (70+), female joggers were quite impressed with the show I was putting on
LOL.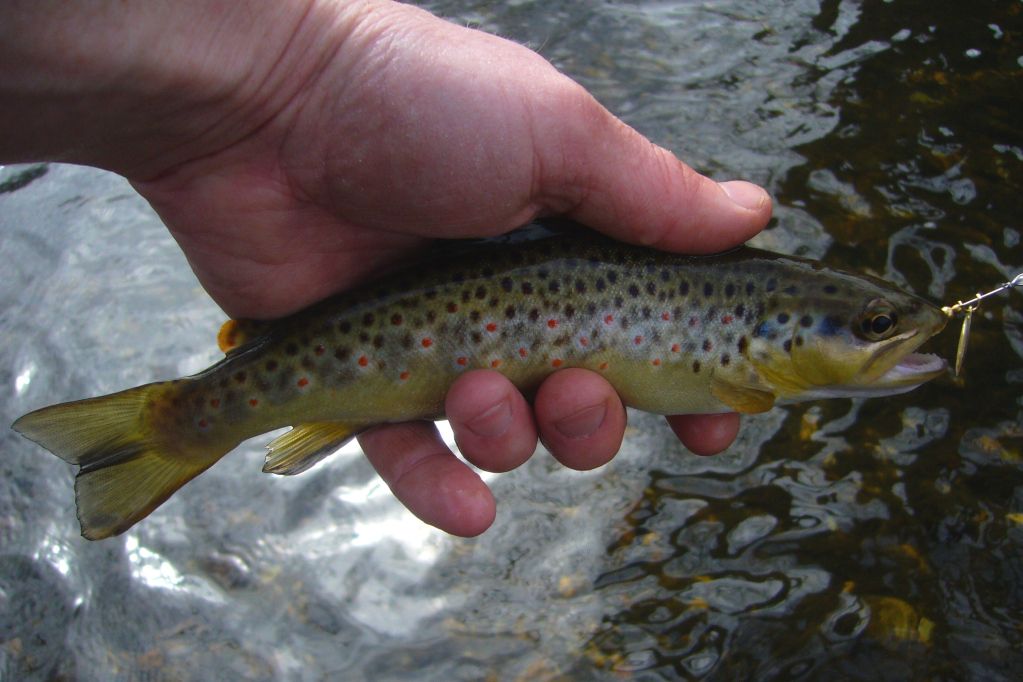 After twenty minutes of moving upstream and picking off trout after trout, I spotted two guys fishing from shore. I hop out of the stream and start to walk upstream of them giving them plenty of space. They immediately pick up their stuff and start following me. I walked close to a ¼ mile and decided to hop back in figuring that maybe they were calling it a day and heading to their car. Nope, they parked their fat @sses right in the next hole above me and started looking at me and giggling to one another. At that point I had enough and called it a day.
Although the day ended on a crappy note, it was still a decent kick-off to the 2013 season. Now starts planning for next weekend's trip. We just need some rain now to bring these streams up a bit.