Discussion Starter
·
#1
·
TWELVE LONG YEARS- Rooster's Wanderings #4
Well today is the day so many hunting parents or mentors wait for.
Today my oldest son turns 12.
To celebrate this BIG DAY I want to dig up a couple things from the past I have shared with HPA , Please share in our celebration today, and take a couple minutes to read these links. One about my boy, and one about those 12 long years so many of us had to endure as we anxiously awaited that hunting license.
First the Birthday boy…
Now granted the mentoring program has taken a little of that shine off the 12th birthday nowadays especially when you utilized it as much as we did, BUT it is still a very big event here in the State of PA!! I compare the mentors program to the driving learners permit…sure you can drive , but not everywhere and you don't feel like a driver til you get that license. Now as a soon to be licensed hunter , (we are going to get this license tonight after a celebration dinner) the pursuits he can have are so much more like the open road we all remember at 16. Still under strict supervision and rules of a parent, but a new world none the less.
The mentor program brought us some great days, in fact the best day of my hunting life to date. The first Saturday of the 2007 PA rifle season when Johnny saw his first deer ever in a hunting situation and capitalized on it like a seasoned pro. Many long timers here on HPA have watched my son grow up here and may remember the cloud Nine I rode on this event for months , heck I still get right back on that cloud looking at these now.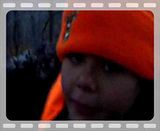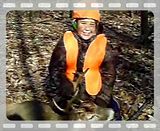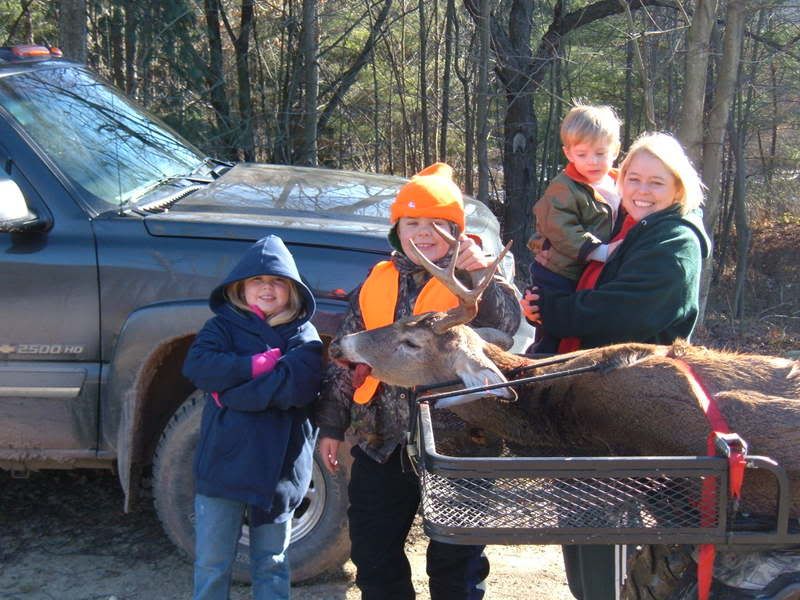 The written story of Johnny's hunt..
HE DID IT... The story of Johnny's buck when it was hot off the press.
Turning 12..
My take on the big event in a PA hunter's life of turning 12….a saved writing that has popped up in a couple places.
12 Long Year
Hope you guys enjoyed this post and I hope everyone knows the joy of the day when your best buddy turns 12. A new twist to hunting is Johnny saying "is this going to on HPA??" when I snap a pic
... God bless ya Son and Happy Birthday!!. Twelve years ago when I first held you in that hospital nursery when you were minutes old and off to a bit of a rough start, I remember looking at that little face and holding that little hand and thinking "yep this one got some hunt in him"…your are one heck of a good kid in which I am
very proud
, and I look forward so much to every single day coming we will spend together hunting, fishing, habitat working or just joking like Dad and sons and hunting buddies do year round. HAPPY BIRTHDAY JOHN!!!! Your a great son, buddy, friend, big brother and Young man too so many!
Now let's keep after them birds buddy !!!!! And get us another story to tell......
Be well all, Life is meant to be a great ride! Make every day a big event.
RB