Discussion Starter
•
#1
•
Started with this old aluminum feed box. It had spent several years as a dumpster to deter local critters and had a bit of a funk. It measured a little over 30 in each direction. There were 5 bullet holes in it (3 .22 and 2 larger ones.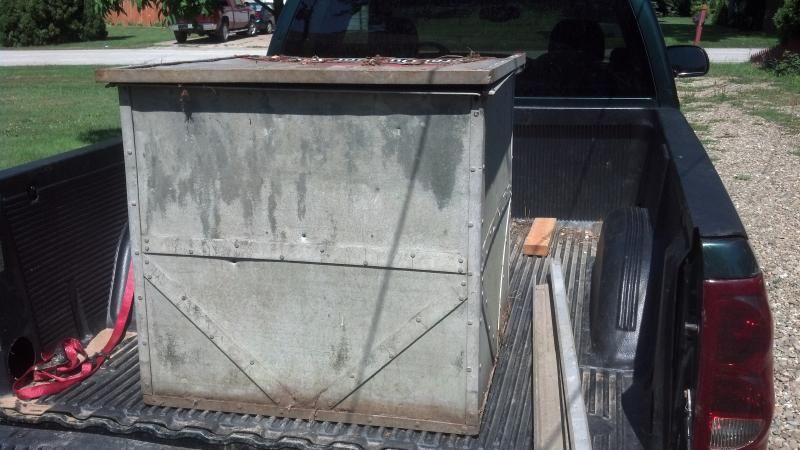 I cut about 8" off the bottom to shorten the overall height to around 22".
After cutting doors, I put in a door, divider, and ceiling from scavenged plywood ($0).
Next I drilled 268 5/8" ventilation holes and chamfered the insides to prevent injury with a step bit. ($6)
After a quick sanding, I primed ($14) and painted in JD Green ($12) Once dried, I trimmed with black leftover from the porch railing ($0)
I had the diamond plate left over from a boat project, so they naturally became the doors. I had a 4 foot aluminum piano hinge in the basement and a 12" stainless one so those became logical (and cheap) options. Weather stripping leftovers provide a tight seal on the windward side of the box. ($0)
Unfortunately, I didn't have any acceptable latches or crossbolts. This set me back about $20.
Some chain ($7) and a turnbuckle ($6) secured by a government issued cable gun lock ($0) with stainless u-bolts ($6) attaches it to the cargo tiedowns I set it on a recycled piece of linoleum ($0)to prevent any sliding on the bed liner.
Top storage is 30" x 30" x 3.5" and is supported by carbon fiber struts (old carbon arrows) ($0) I broke down and got a lack for it to prevent anyone getting at the u-bolts. ($7)
This is what I ended up with. It holds 2 beagles in each side comfortably and can do 3 in a pinch.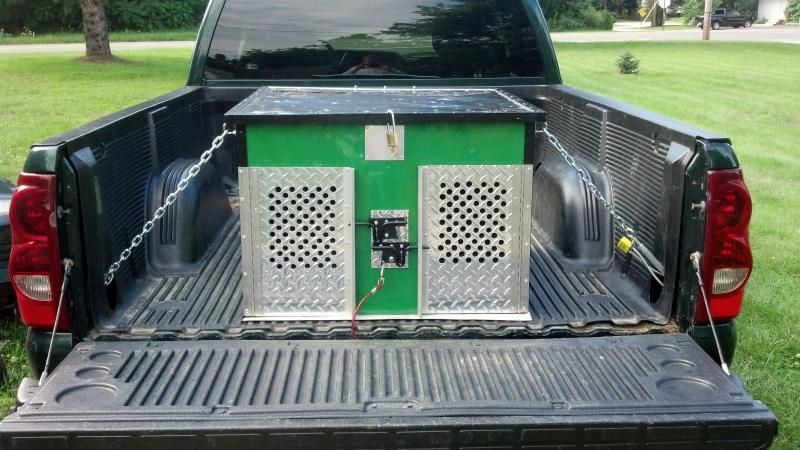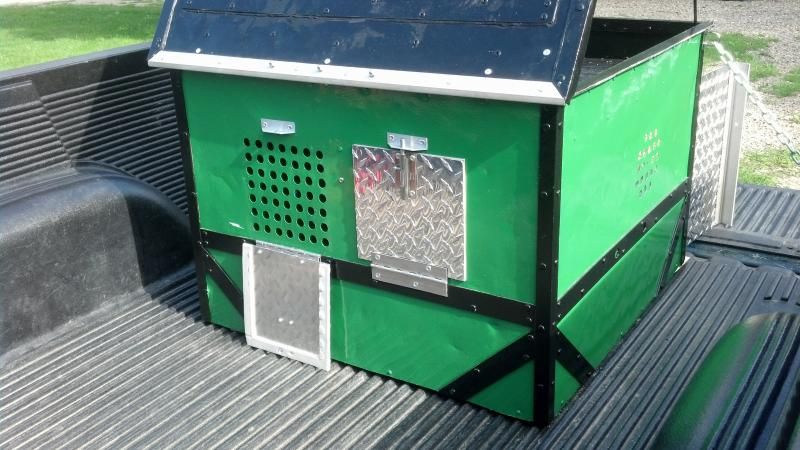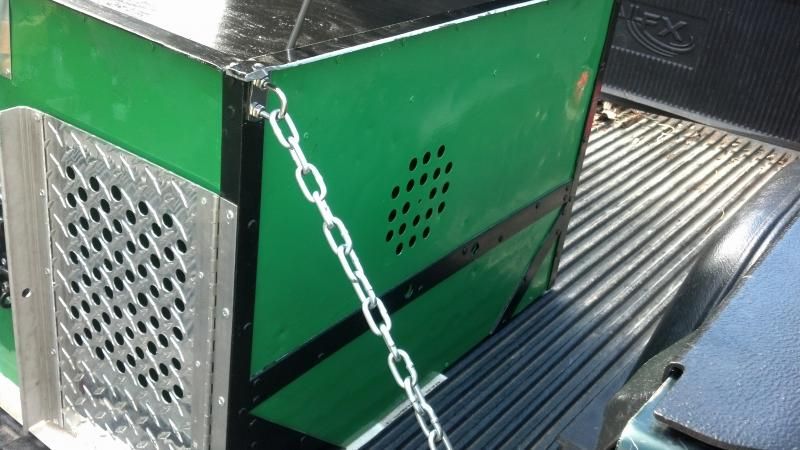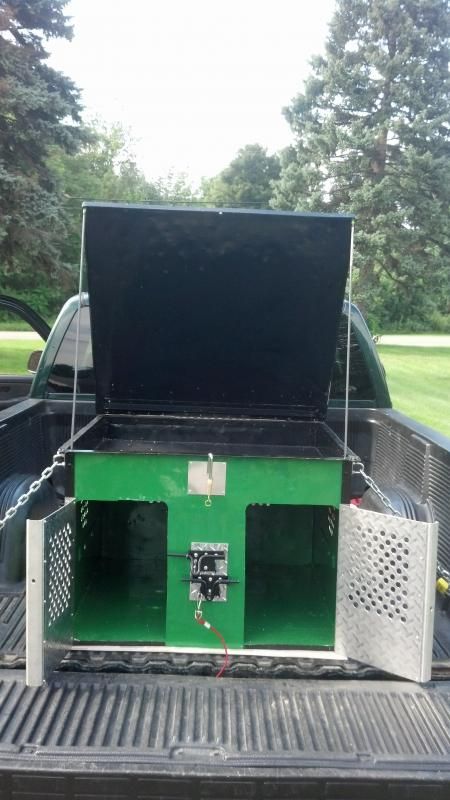 I am also in the process of making aluminum side plated for Winter and adding carpeted floor inserts.