Discussion Starter
·
#1
·
This morning I roll up to my 2nd check. I see all four traps are sprung and one is destroyed.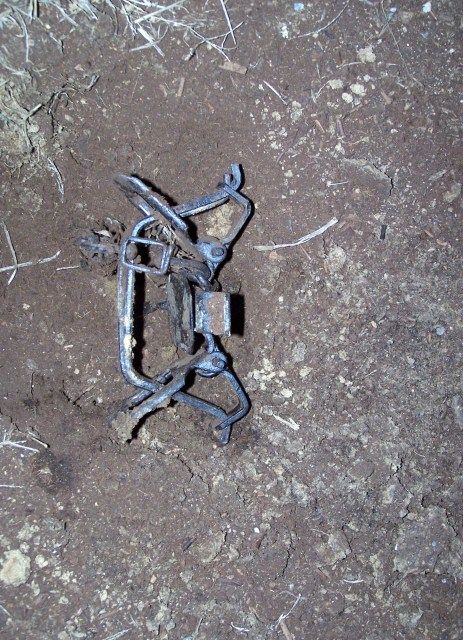 There is a note sticking in the fourth trap.
I finish checking the line, go home and call the Game Commission. The dispatcher was borderline rude (like she didn't want to be bothered) and told me an officer would contact me sometime Tuesday. I said, "that's 48 hours from now, why so long?" She explained because it was Sunday and Monday is holiday.
I made up two signs,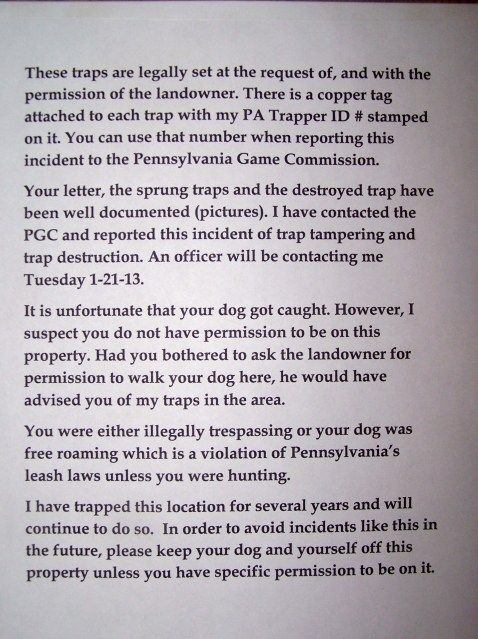 drove back over to the farm and planted them along the tractor trail where my traps are.
While there I noticed they had come back and stolen two of my traps. They yanked the stake on one and cut the chain on the other. They left the destroyed trap and an undamaged one.
I replaced the two missing traps and the destroyed one and remade all four sets.
I stopped at the landowners house but he wasn't home. I have a call in to him.
I returned home and called the PGC to update the incident. I got the same dispatcher and she seemed even more unhappy to be talking to me. Hustled me off the phone just as fast as she could telling me again they would be in touch on Tuesday.
I bet if I went out there and camped out until I caught the SOB's and administered some instant justice the PGC and the cops would be out there a lot faster than 48 hours.
Can't wait to see what's missing/damaged on tomorrow's check.