Discussion Starter
·
#1
·
I set up a new farm on Saturday. I set two double dirt-holes. One on a faint tractor trail running along the edge of a pumpkin field, the other double set on a crop break 50 yards away.
Both double sets are in a swale about 100 yards off the road to hide things from motorists/bicyclists/joggers/walkers.
The ground was too soft to drive up to the sets on Sunday so I walked in. I saw I had a fox at the crop break and another at the pumpkin patch trail. I was happy with the 50 yard double but didn't feel the need to walk back to the truck for the camera.
I dispatched the fox at the crop break and starting walking over to the pumpkin patch. Half-way there I saw that both traps held fox...a triple!
If I'd have realized before I dispatched the first fox I'd have got pics of all three in the traps.
The close double.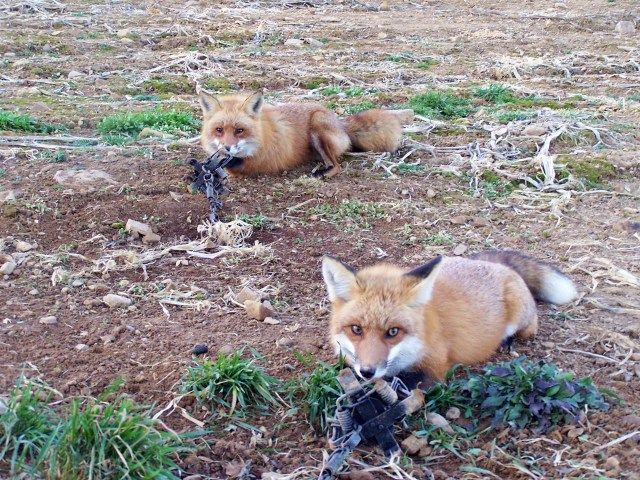 Here they are with the fox from the crop break.
This shot was taken from the double catch location. The arrow points to the sets where the first fox was caught.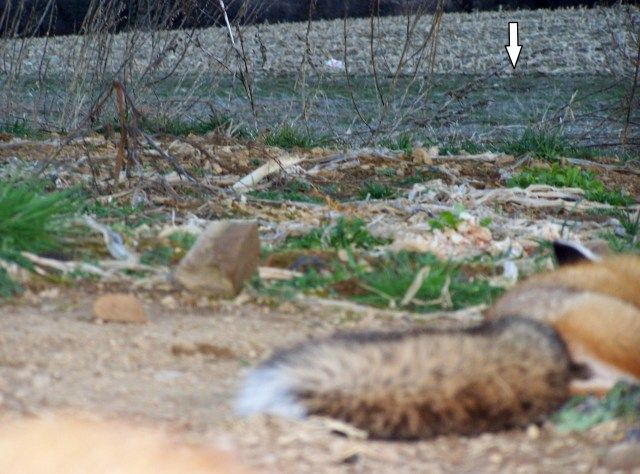 Close enough to call a triple?