Discussion Starter
·
#1
·
I am not the best kind of writer so I usually let my pictures do most of the story telling, but this time of year finds our family deep within traditions.....The time of year not only for hunting traditions...but simple family traditions.
This year I could not partake in the traditions because my oldest son had a band competition he had to attend, but my wife still took the time to take our youngest son up to witness.
We have many traditions that were started not just by my immediate family but also my wifes....as a child I remember butchering our own beef. Then sitting in the shop cutting, making patties and wrapping and marking.
As I married my wife, I found they have similar yet more into detail traditions.
The first year we were together, her family opened their arms and invited me into their "circle of life"
It found me learning how to butcher pigs, which nothing is better than donuts and tatters fried in the kettle lard or a fresh spoonful of homemade scrapple.
As time progressed I have found that there were other traditions of her families that I enjoyed and hope my sons will continue...This past weekend it was the apple time....with the making of apple cider and apple butter....I also love to see my youngest enjoying what he loves most...tractor rides with his Pap.
The product of some labor and love
The inlaws working very hard....Pap checking to see how its going
It must have been a tad more chilly up north than down here
Dalton doing what he loves best....tractors
Big tractors...little ones...he doesn't care, he loves them all
Sitting like hes king of the world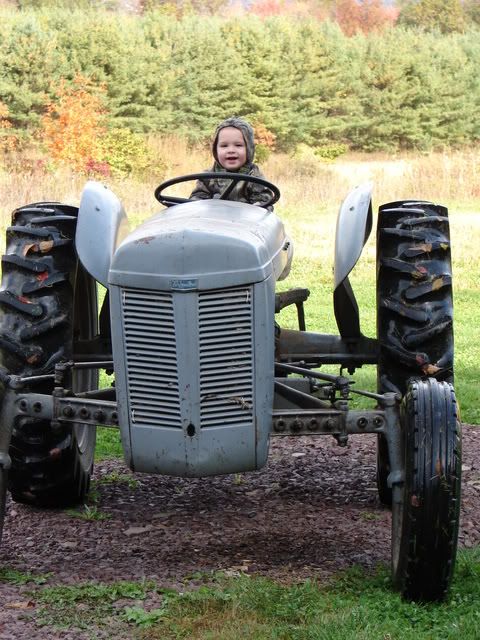 All that cooking and tractor riding sure does tucker one out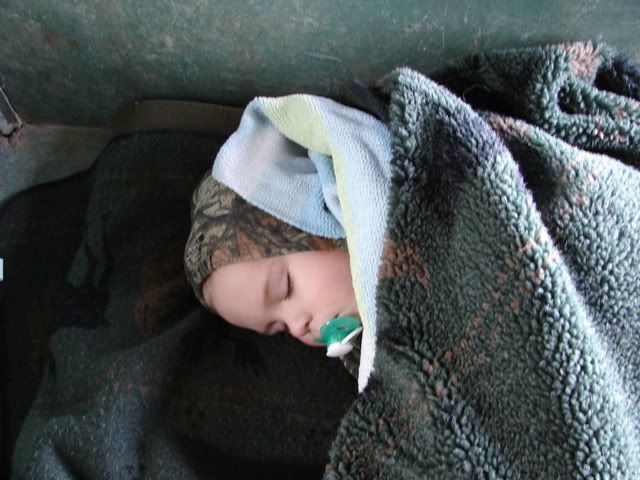 Sorry for this being so long with the pictures and all (hope it doesn't kill you guys on dialup) just wanted to share a little insight onto just a bit of our family tradtions that I hope will carry long past my grandchildren
Thanks