Discussion Starter
·
#1
·
I was excited to find out that I would be traveling to limestone country for work on memorial day weekend. I knew I would be able to sneak in at least an hour of fishing somewhere during that trip.
I had friday morning free as part of my travel time allotment so I decided to hit a stream near home before I left. I opted for a wild brown stream to get warmed up for my easterly adventure. The first stream has proven to be a low density wild brown stream with small fish over the last 4 years since it has been on my radar.
I was pleasantly surprised.At first light, a few rainbows confirmed that high water during a recent stocking had helped to protect them from immediate harvest.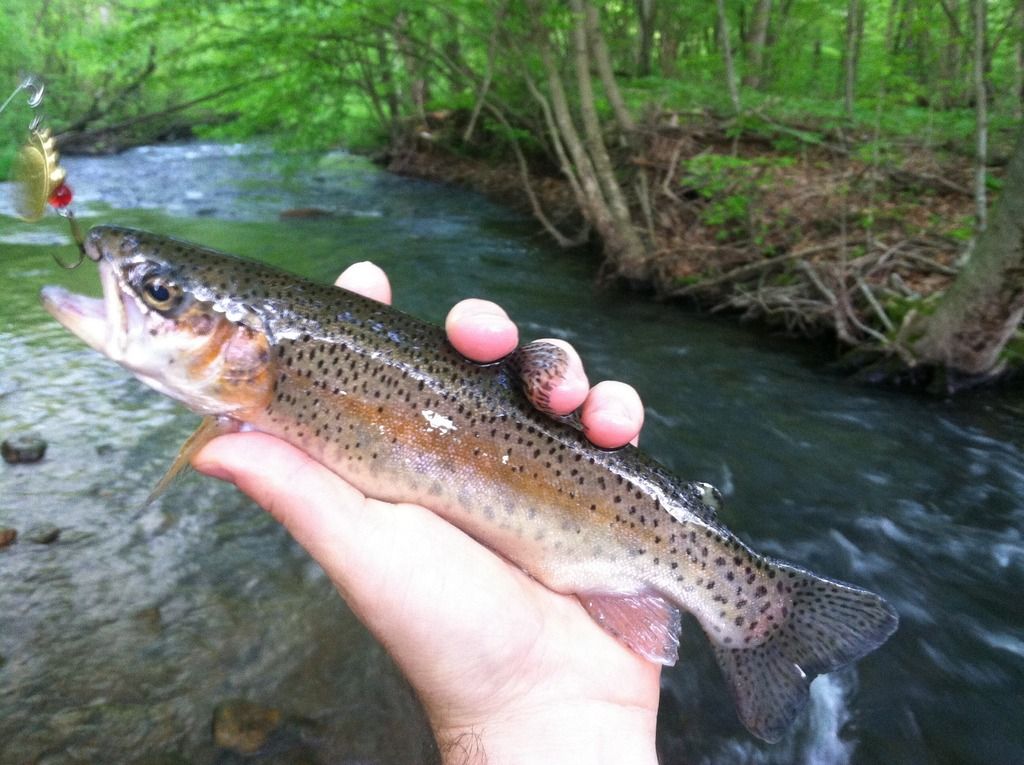 Water levels were perfect and even with an overnight low of 62, action was slow to start. The first hour produced a dismal 7 trout. The 2nd hour was similar with 8 more trout and I was hoping to end up with 40 by the end of my trip at the 4 hour mark.
Similar to my last trip, action commenced in earnest during hour 3 with more and larger wild browns that I have ever caught here before.
This 9.5" native brookie was the largest of its kind on the day.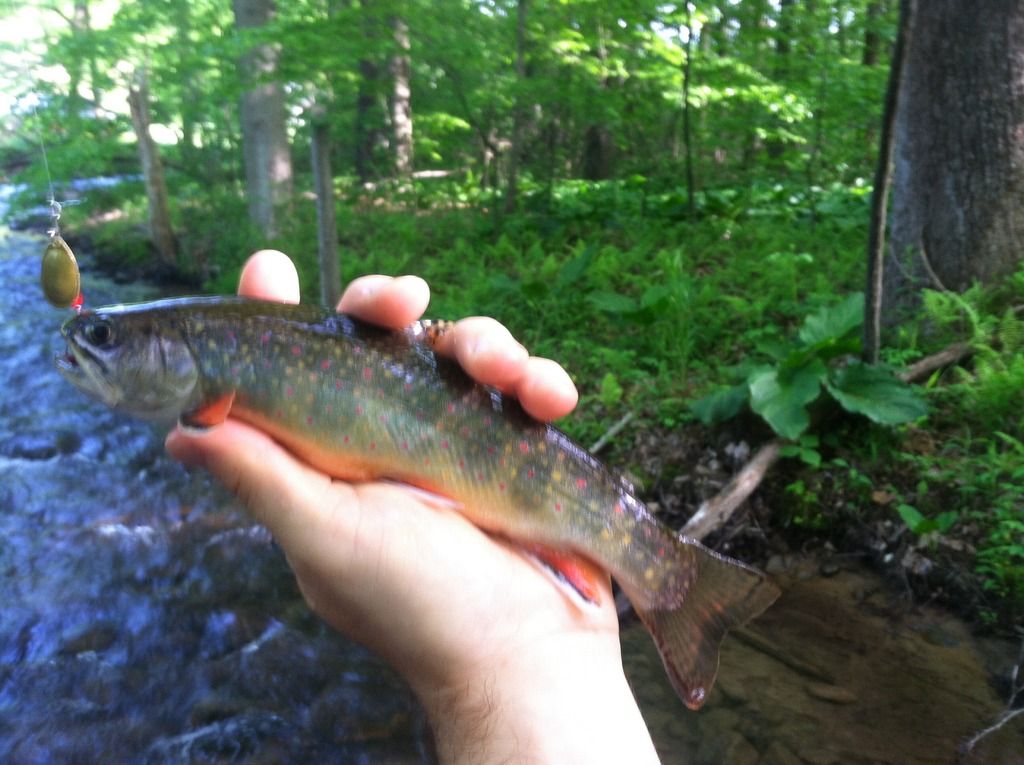 The 3rd hour added 15 more trout.
I dropped my camera in this hole and it took a solid 2-3 minutes to find it in the current.
The last hour was a heartbreaker. I absolutely had to leave at the end of 4 hours for my trip.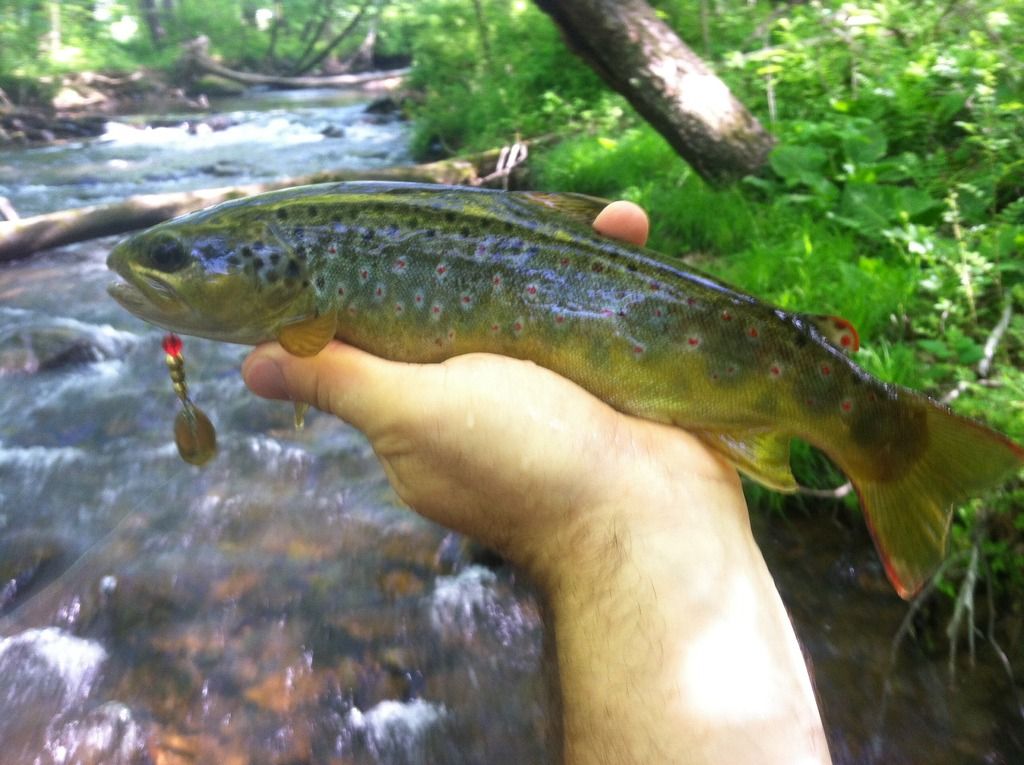 This looks like a sickly brown left over from a prior stocking.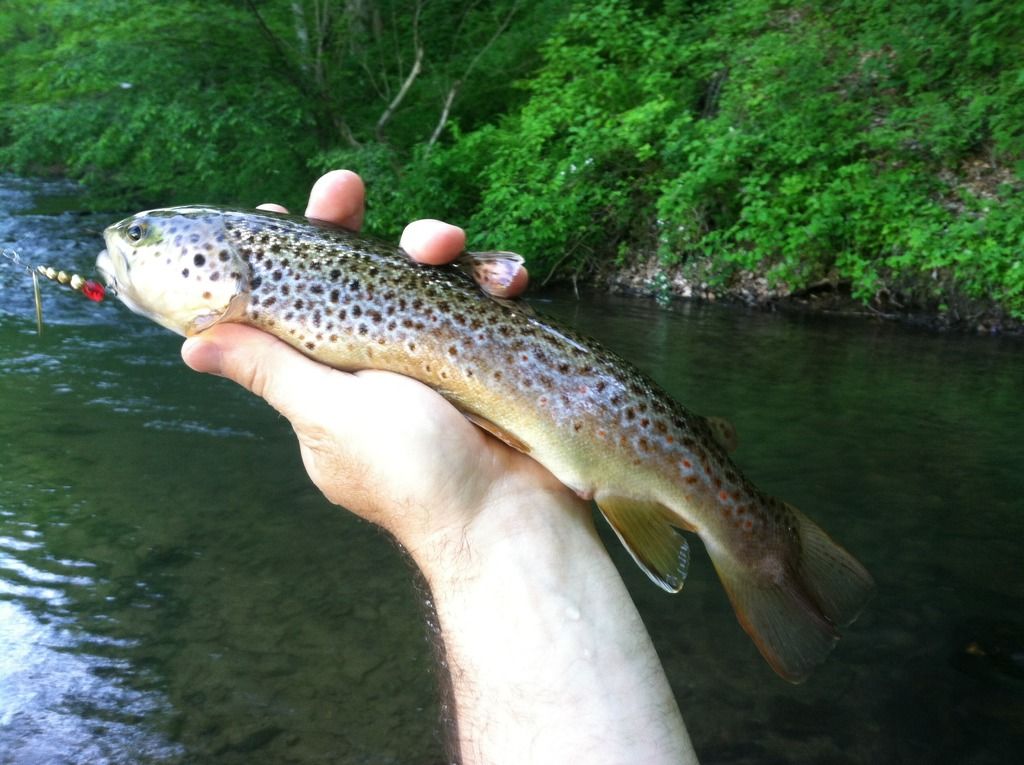 I ended on a nice native brookie with 38 trout caught in my 4th hour and 68 total on the morning. This stream surprised the heck out of me with its wild fish. I am trying to figure out how this happened. It seems as though all the small wild browns I have been catching the last 3 years all grew up at once and multiplied.
After driving about 200 miles and taking care of some business, I had an hour right before dark to fish. My hotel happened to be right along one of the most acclaimed streams on earth, which I have read much about but never fished. I started below its mouth in a larger creek catching a wild brown on my first cast.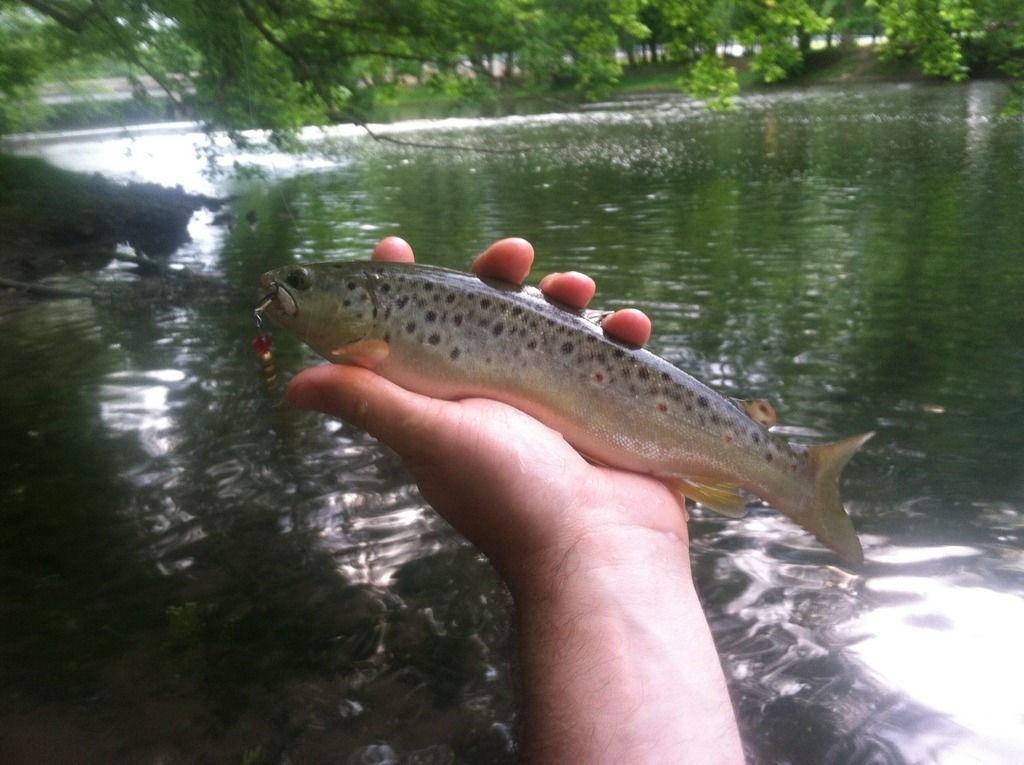 I started working upstream, passing half a dozen bait fishermen as I went.
The first "pool" had fish rising steadily which is a novelty for me, as such behavior is virtually nonexistent where I am from.
My 2nd cast had my first trout brought to hand from this stream.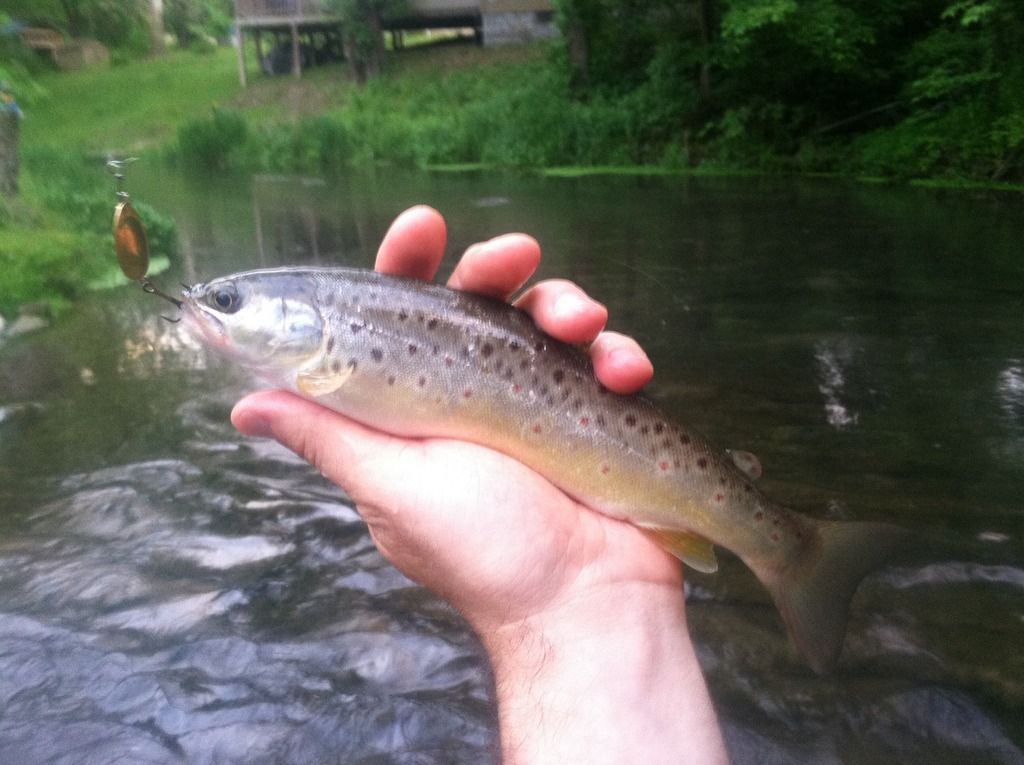 As darkness was falling, so were the sulfur spinners, which didn't seem to affect my progress. I worked quickly catching 17 wild browns in 1 hour ending with this 13incher right at dark. It came from a deep pool and fought like a heavyweight.
I had anticipated struggling to catch any trout at all based on everything I read about this stream. I also assumed that it would have been overfished resulting in spinner-shy trout. However, for the 2nd time this day, I was pleasantly surprised.