Discussion Starter
·
#1
·
After all of the weather of late I was finally able to dust of the waders and head back out onto the creek.. I was beyond excited and after only having one day off of work in the last seventeen, it was a much needed escape. I had never walked this stretch of creek before, only kayaked through it.. I knew of some decent holes but I wanted to explore a little more and I was not disappointed.. I had 20 hits and was able to land 8 smallies total..I should have definetly landed some of the 12 that I lost...It did begin to rain towards the end of my journey but that didnt hurt the fishing.. I was able to sit under a nice group of trees on the creek bank to stay mostly dry anyways..I fished about a total of a mile and even passed a few holes up.. I cannot wait to get back out..Following are a few pictures from my day.. The fish ranged from around 11 to 15-16 inches.. Hope you enjoy..
This was the first hole I fished and on the first cast I pulled out this little guy..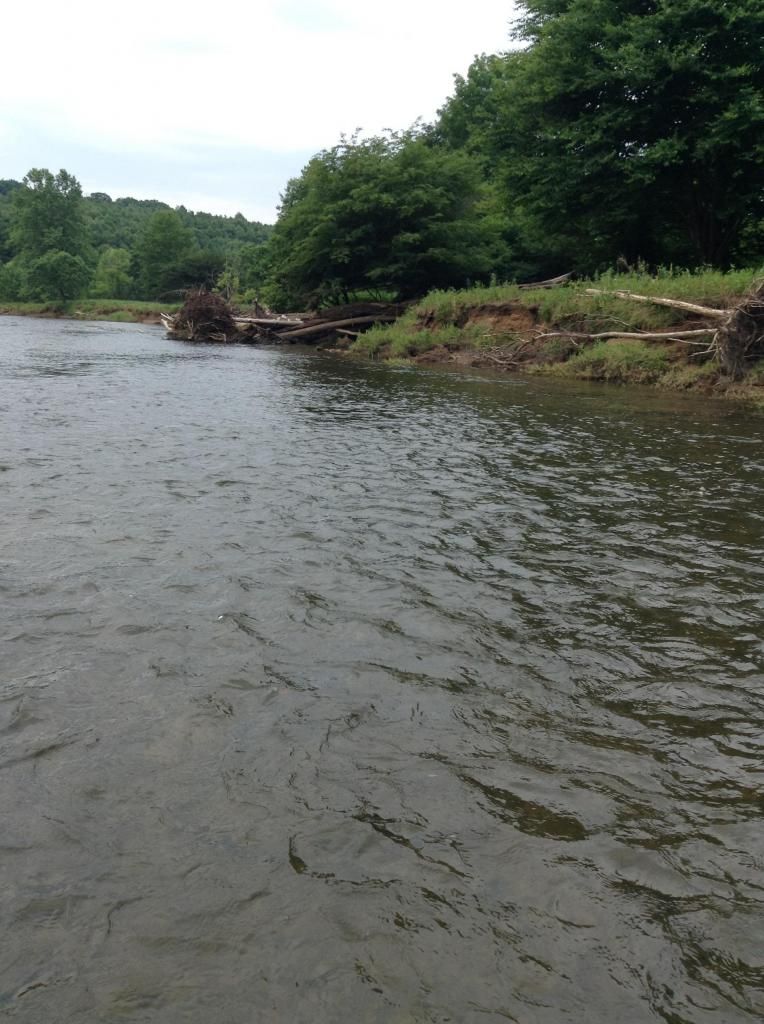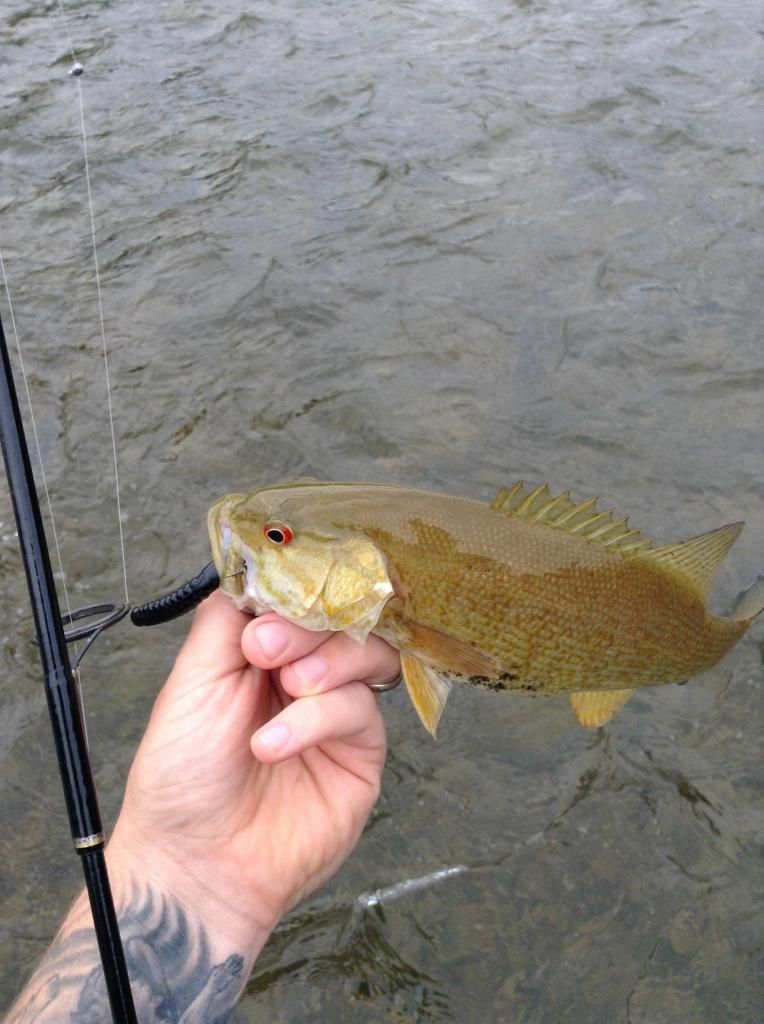 I missed so many fish at the beginning of this hole, I was beginning to get frustrated.. I ended up pulling four out total, after losing at least 4 to start with.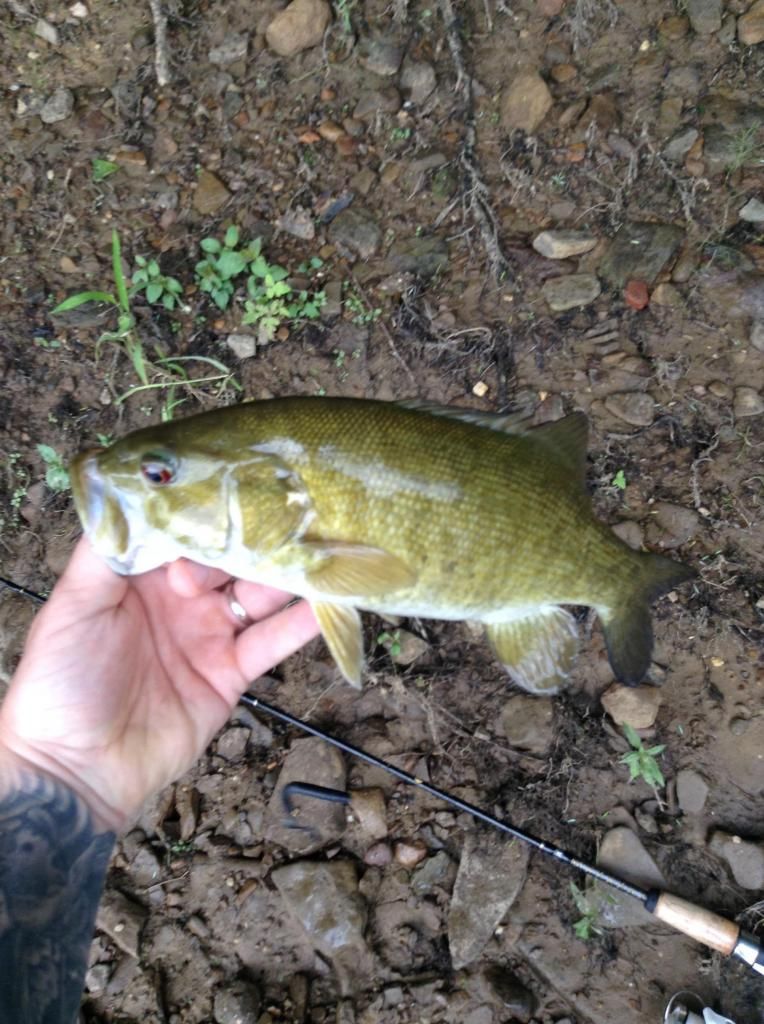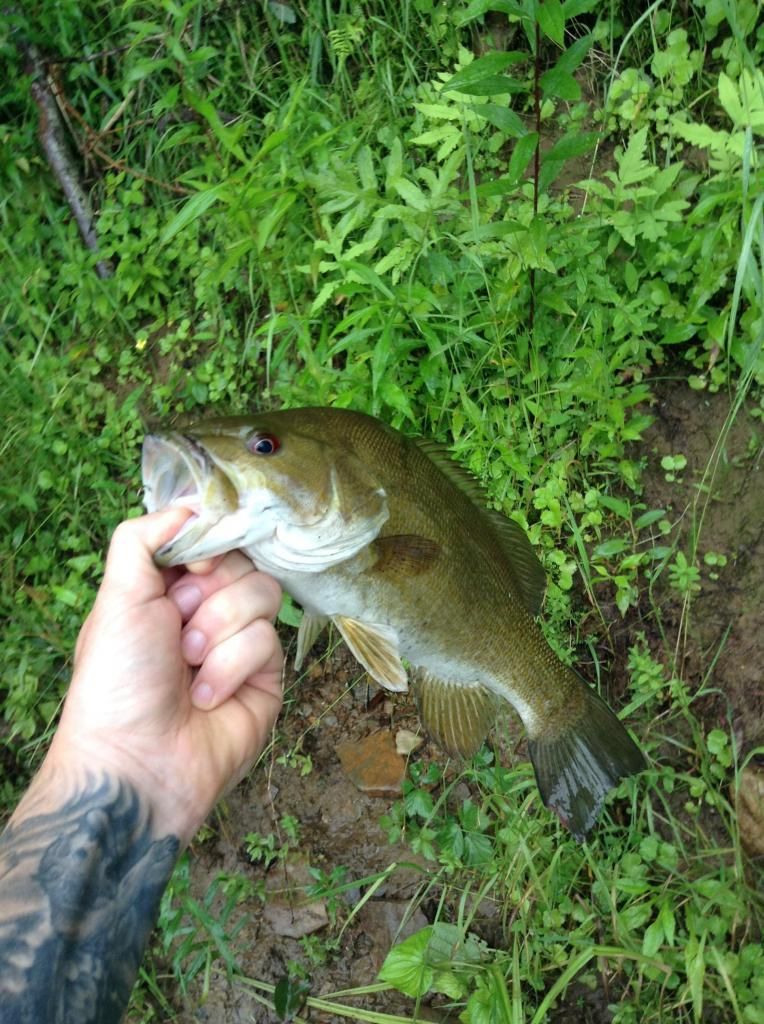 And then lastly I pulled these two out right before I got out of the water.. The last one was the biggest of the day..