Discussion Starter
·
#1
·
With the major change in weather that occurred over the weekend I felt compelled to do some fishing (when am I not compelled haha). The air temp was a cool crisp 57 when I arrived, much better than mid 60's and humid that it had been much of the past week. The creek was in fine shape for sure.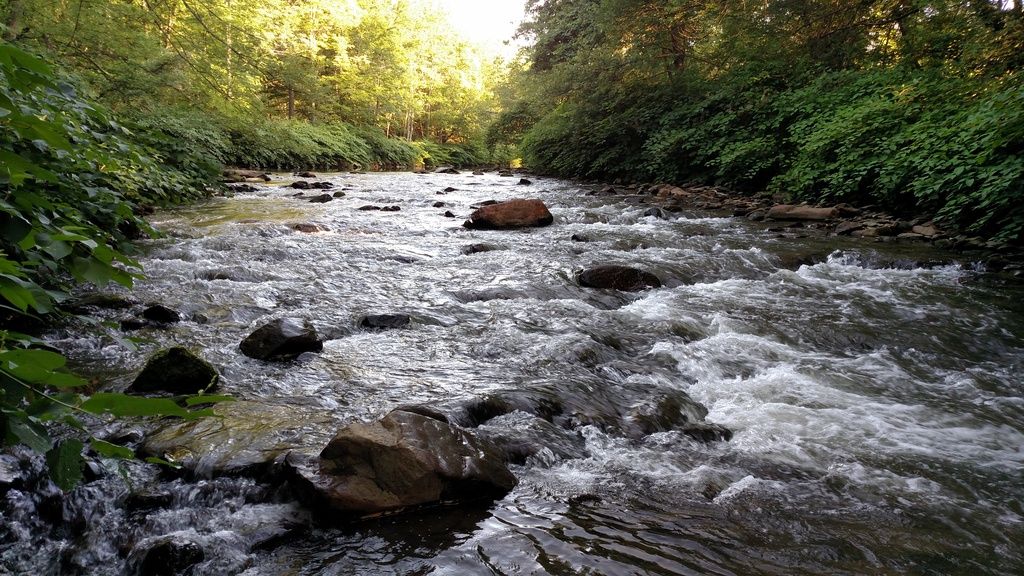 I dropped my thermometer into the water and got a very chilly 59 degrees which actually worried me. I knew that was a sharp drop from the past couple days and that's not always the best thing even during the summer. I've always had hard luck on days with dramatic temp drops even when that drop is into the prime feeding temps for trout. I don't like big water temps changes in any direction. Stability is best.
The fishing started out pretty slow but with absolutely zero other options around to my knowledge I was in for the long hall. It took about 15 minutes for the first small wild trout to take the bait!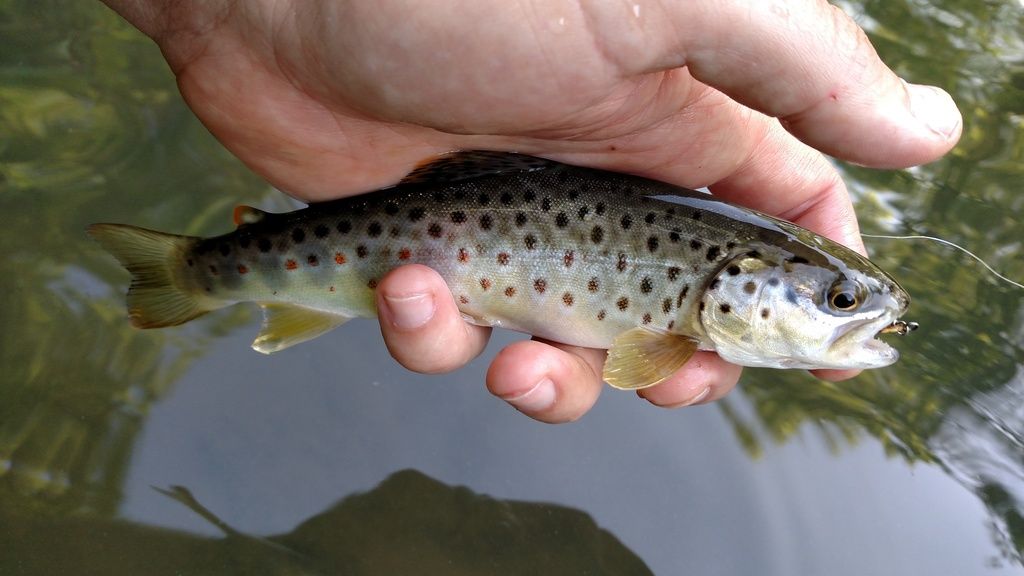 Browns are interesting on this stream. It's one of the few places where they have no red or orange spots at all. Nothing ever. Just dark spots. But they are equally as fun to catch!
The creek was loaded with excellent habitat and enough fish were coming to hand to keep me occupied.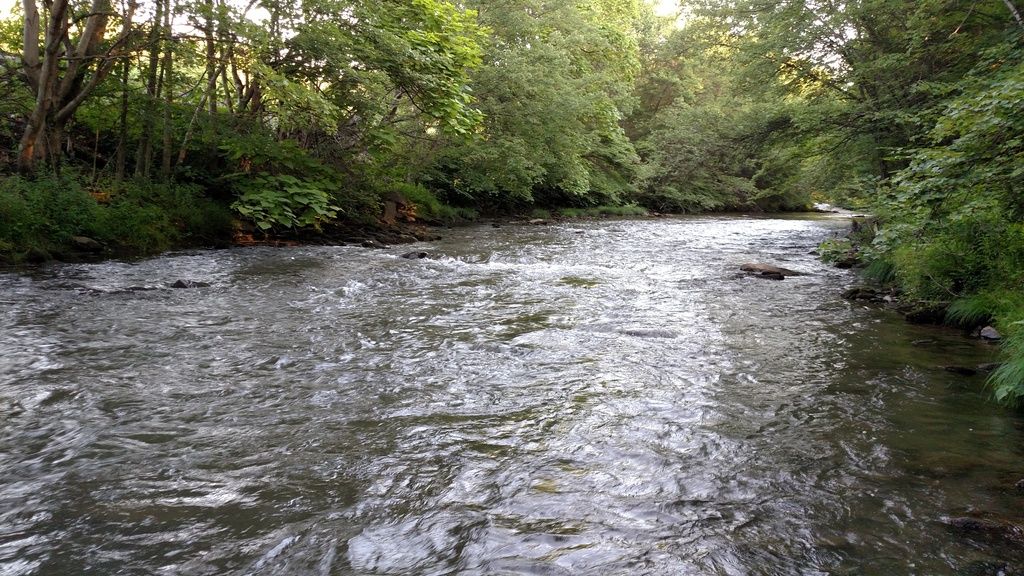 At 8:30 I was coming to the top of a giant 250 yard long 5' deep pool without so much as a miss to my credit. There wasn't much unusual about that as I rarely catch many trout in long slow moving pools. There was a bit of current entering the pool though and I was on edge as I approached. I just felt that feeling like something big was about to happen. I was casting everywhere from edge to edge without so much as a tap. I was just about to move on but shot a cast into the shallow riffle entering the deeper run to the pool. I didn't expect much out of that but my retrieve was stopped dead in its tracks. I knew right away I had another big trout on. I knew it was a really big trout actually even though it wasn't doing very much. It was very nice of him because it gave me the chance to adjust my drag before the inevitable happened…..and it did ha-ha! It must have taken the trout a few seconds to realize that it was in fact in a bad situation because once it figured out the gig was up it shot downstream like fired from a cannon. I hadn't seen it yet but a few seconds into the run it launched from the murky depths into an ariel back flip like nothing I'd ever seen before. This fish mush have launched itself 4-5'+ into the sky and 'KURPLUNKED!' back into the water in a manner that would have made a cannon-baller champion proud! I was astounded that he didn't shake lose with such a move but I had it solidly and just kept the pressure on. I have to hand it to the Shimano Ci4 drag system. It is surely something else. That fish would just relax and dog it on the bottom and then shoot 0 to 60mph do the run in an attempt to snap my line but that drag system is smooth like warm butter so no matter how hard it would engage, its silky smooth gears just gave and gave. After no more than 90 seconds the fish was mine and I set up the camera up for my absolutely most favorite thing to do!!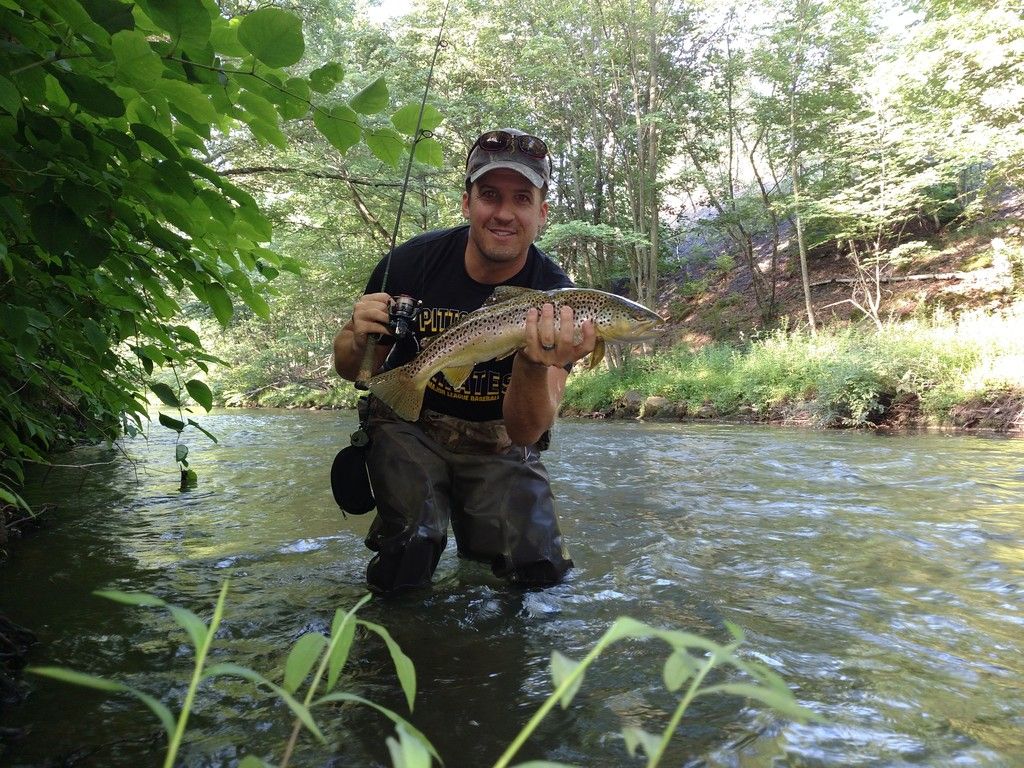 At 22 ¾" the wild brown was the biggest trout of the season so far. It was also almost 4.5" thick at the back. A healthy heavy fish sure. I released him looking great to hopefully fight another time or two in the future.
There's nothing quite like that feeling to me. Hooking and landing a large wild brown on their turf. I did a quick point up the heavens and said a quick 'thank you' and pressed on. I fished for another hour and continued to enjoy the sights and sounds of the rushing water around my boots. I don't take it for granted for a second!