Discussion Starter
·
#1
·
Here are some pics of the falls which are only a few miles from our house. Trying to get my daughter to make a overlook site there for her senior project. She goes to a rural school which has rural values. They are beautiful but nothing like the falls of southwestern to southcentral PA. They are the only falls I know of within a pretty good distance. There are two falls there. Two streams meet there. The big falls is really hard to get a good picture of unless the water is down enough to cross one of the creeks. If we could make a bridge over the one creek there is a great vantage point where a viewing station could be made. We weren't dressed to cross the creek so I didn't get a pic from this view.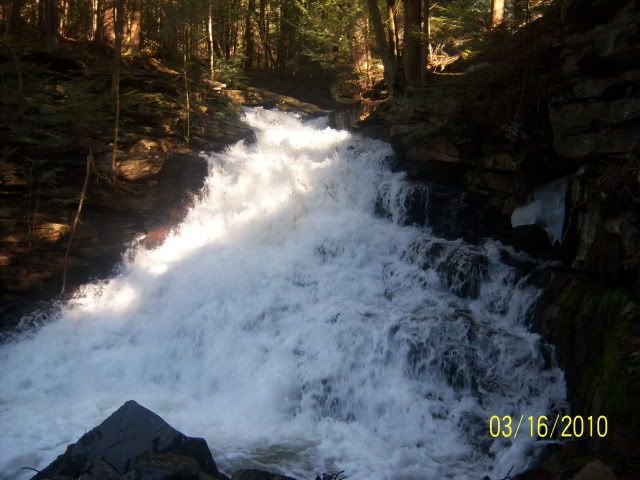 This is a pic from the top of the big falls. It doesn't give the beauty of the falls justice. Wish we could have crossed the creek. This is about a 25-30 foot drop.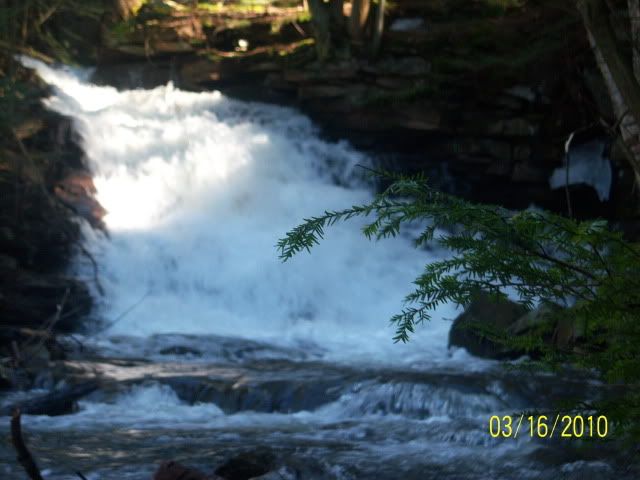 For the pics of our nice walk click on this link. If you go here and click slideshow it is a nice slideshow. Slideshow is a orange or red tab near the top right. It is a nice easy walk. One of the streams comes out of the local resivoir and there are pics of the resivoir there.
http://s166.photobucket.com/albums/u97/huntsmenbob/The%20Falls%20and%20the%20Resivoir/
Hope you liked it.