Discussion Starter
·
#1
·
Okay man getting busted on for not posting pic's is bad. So here we go.
As always we started off in Missouri, we arrived in camp the night prior to the opener only to find the leaves full blown. The birds acted very strange this year in MO. Most would gobble great but would not answer the call. We tagged 8 mature gobblers, with 4 coming to the calls. And 4 following hens that came to the calls.
My first bird came on day two, after being boogered by three different hunters on three different birds. He came off the roost gobbling and strutting the entire way. My can of coke was still cold when I returned to take several self photos. It can be seen just behind his head.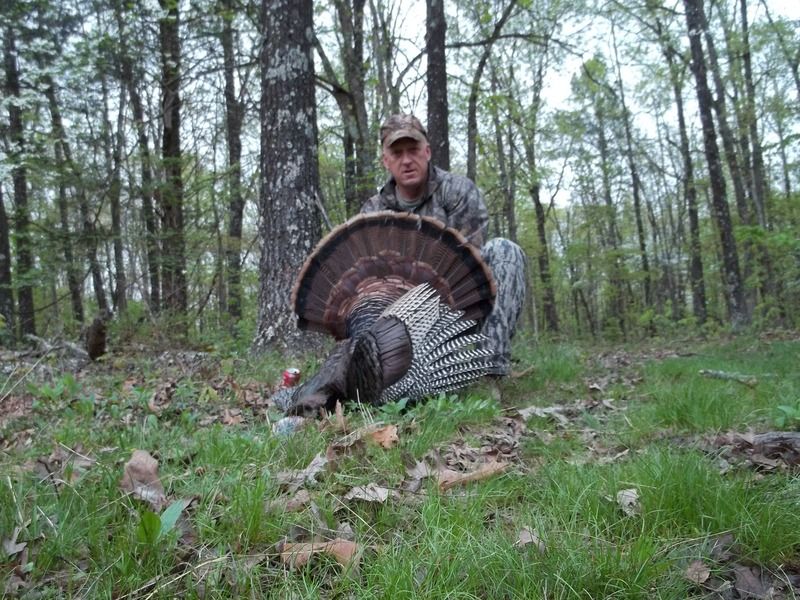 Next was the boys, Jr and a college buddy arrived in camp at 0300 on Wed morning. At 0500 they were off and running. Coming back to camp both whipped and worn out. I would not let them set down. I had been listening to a bird from camp since 0545. Off the three of us went, a total of 500 yds from camp. And they killed a fine Missouri double. This hunt lasted about 5 minutes.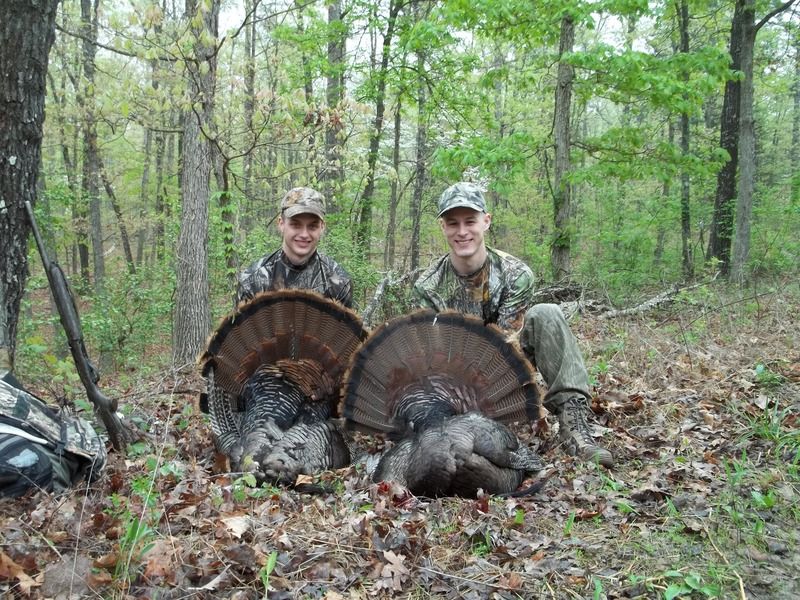 Okay I can not shoot for another 5 days, took the father in law. Got on a bird at 0900 that gobbled at least 500 times. We were on a finger with the bird gobbling and strutting just over the edge. For an hour he would go up the hill then down the hill gobbling the entire time. When he went down the hill the FIL stood up and got ready. The bird came back just over the finger, he got a face full at 20 yds. Great hunt if he would have not stood up it would never happened.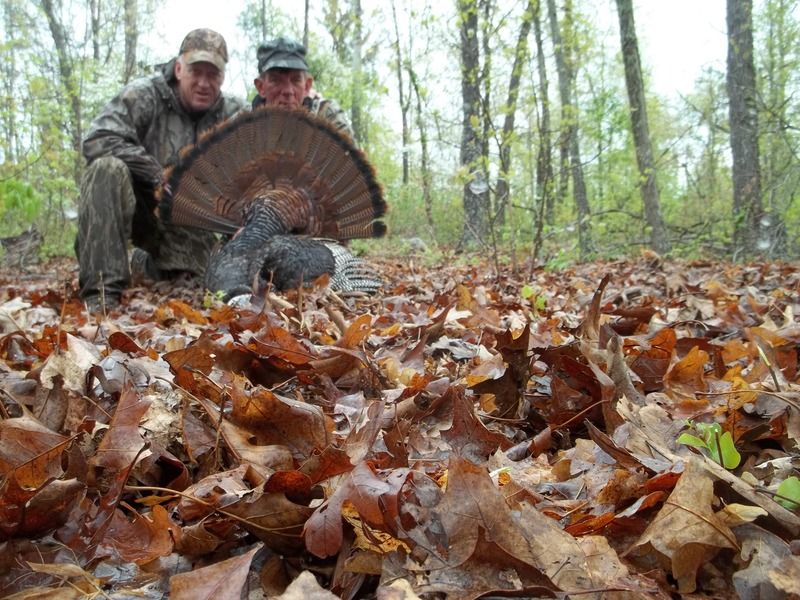 I know we need to work on the camera with the self timer thing.
Boys headed home after a few days of trout fishing. Monday it was game on again for me.
Chased this bird from 0700 till his death at 1145. Hot and wore out I was, He came where he should have not. Last gobble I got from him was almost an hour before I saw him. Good thing the leaves were crunchy...
Arriving home at 0100 on the Friday before the Pa opener, Jr and I hit the woods behind the house. Called 6 long beards to him and he could not get a shot at any of them. Hummmm.
So I dumped one when they got to me. And he was mad...
After my lill two year old it was all the kids, both killing mature birds. Jr, crushed a pig with 1 1/2 spurs. The oldest daughter did the same several days latter but her bird only had 1 3/8 spurs. Her fan measured at 31 3/4" being the best fan we have ever killed.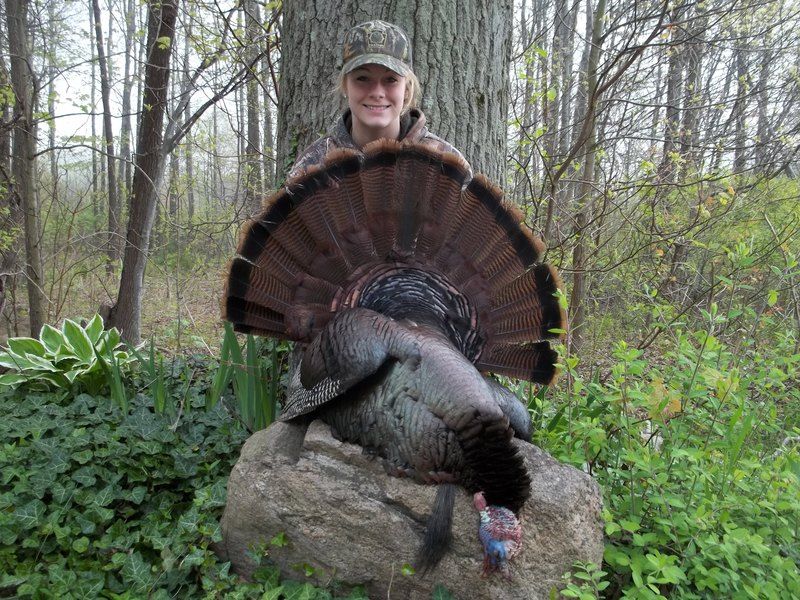 Jr's spurs I have to find a pic of his bird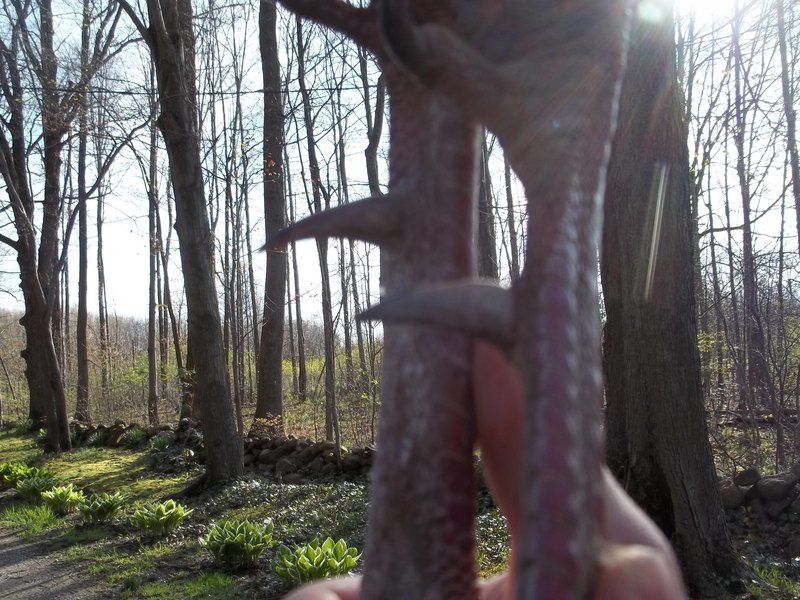 I hunted my second bird for 4 days. He would always come quiet the last 60 yds. Then gobble going away after he got past me. Well he made one mistake by gobbling at 40 yds one morning and I knew where he was.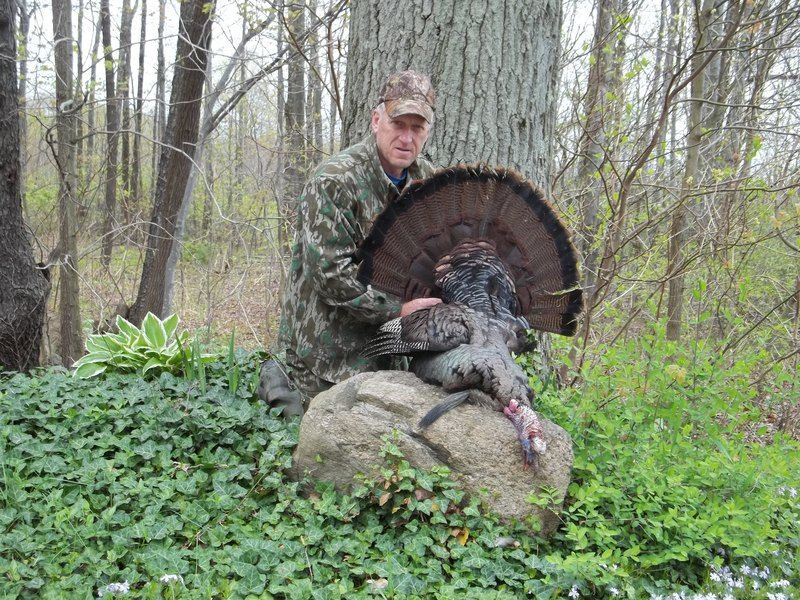 Jr always saves tag number 2 for the evening hunts.
I was with him and watched him work his magic
on this bird from 1830 till 2023 when he pulled the trigger. This bird gobbled more than any other we killed this spring. Great hunt.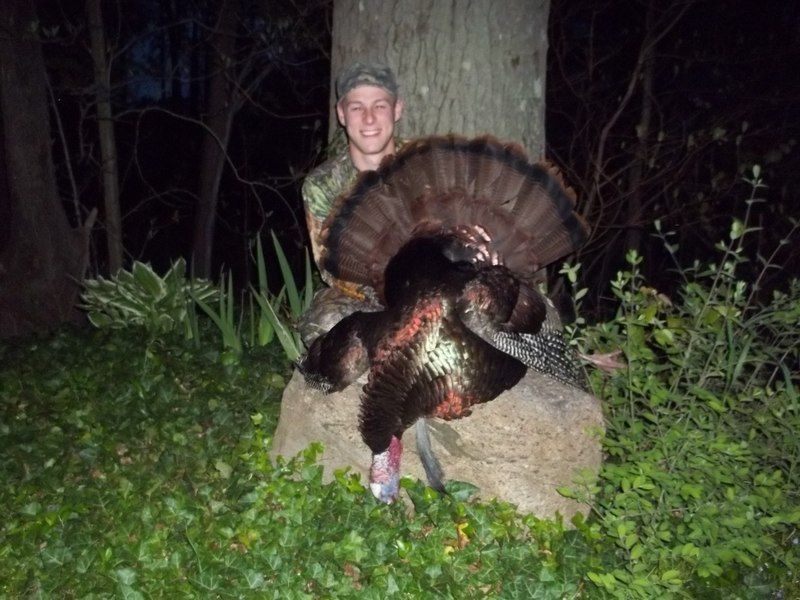 Once again we were blessed with a good season, Time spent in the spring woods chasing gobblers with my kids is always a blast.
We had several days here at home when the birds did not gobble, This year was no different than any other.
One thing we did change was the shot we used. I hand loaded all our shells. All our birds were killed with TSS #9 shot. From 9 yds out to 47.
Waiting on 2017.