Discussion Starter
·
#1
·
Monday's trout outing was more of an exploratory trip than a fishing trip. I was meeting up with my dad later in the morning to do some kayak bass fishing, so my options for an early Monday morning trout trip were extremely limited. I had a couple of streams that I had on my list for a couple of years and decided to see what they were all about.
I knew going into the morning that the streams would be low, but I was surprised at just how low they really were. The first stream involved a little bit of driving up and down it until I found access.
It was a slow start to the morning, but after 7-8 minutes, I had my first trout of the morning.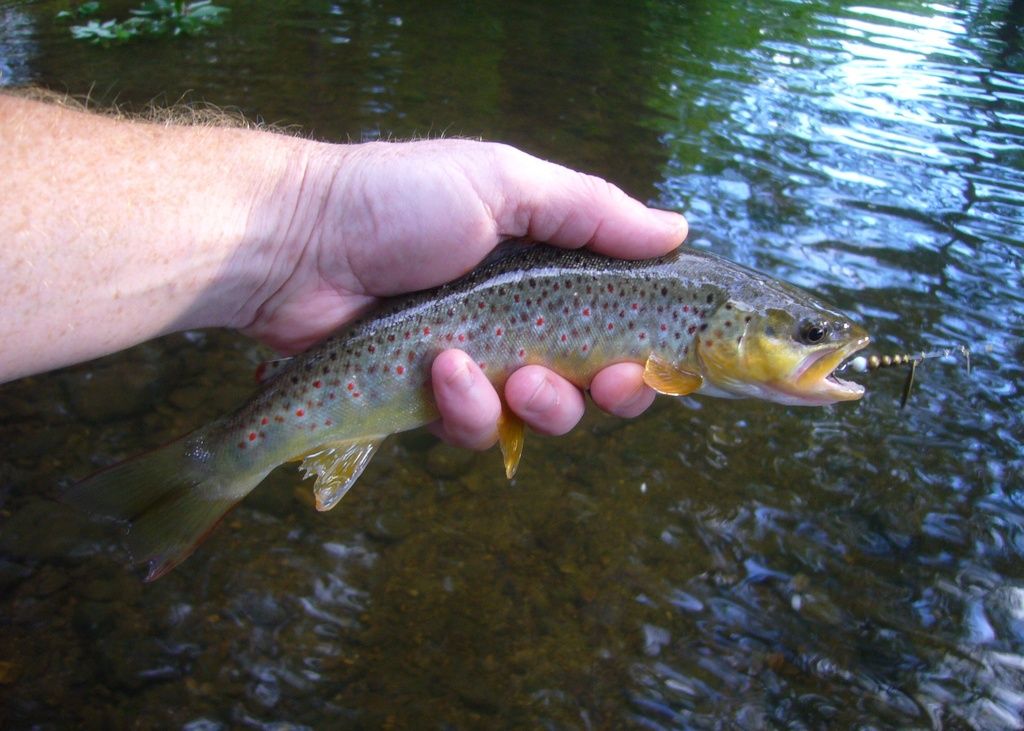 I skipped over a lot of low and slow water to concentrate my efforts on the better habitat.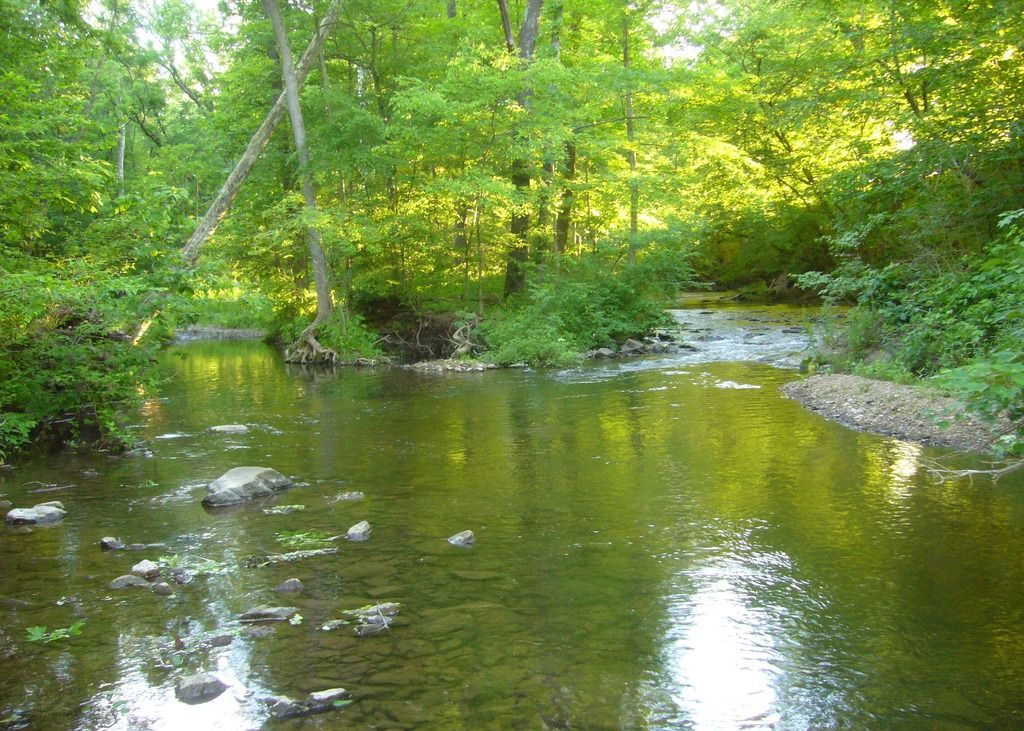 The few sections with good habitat and some depth, were producing pretty consistently.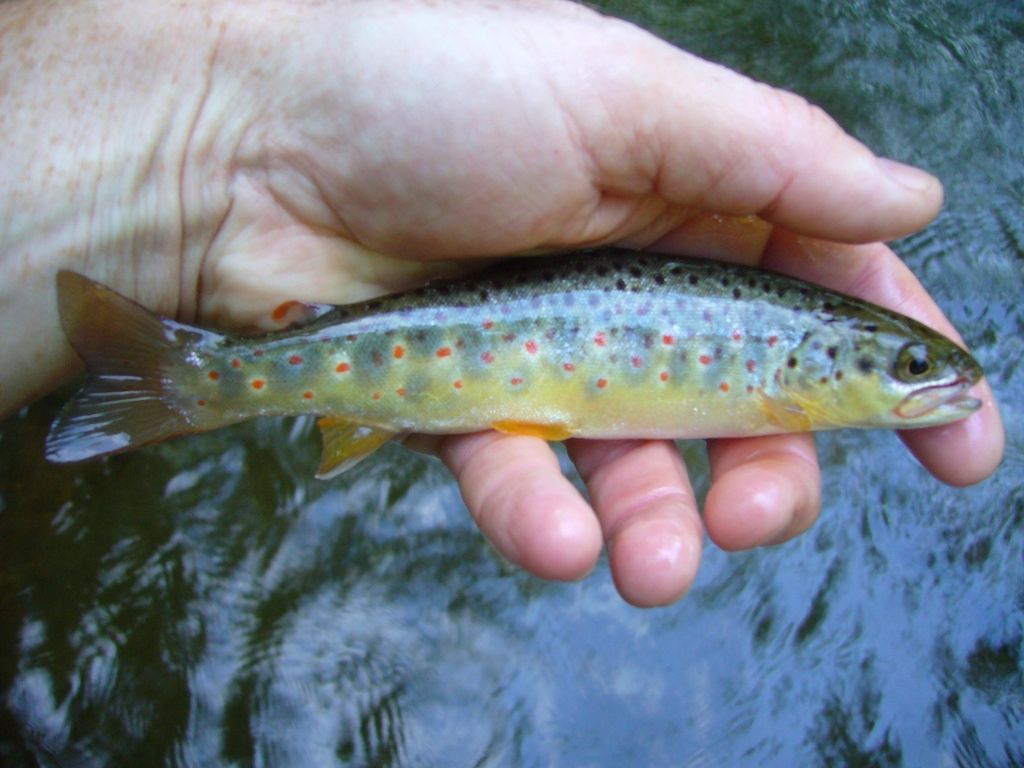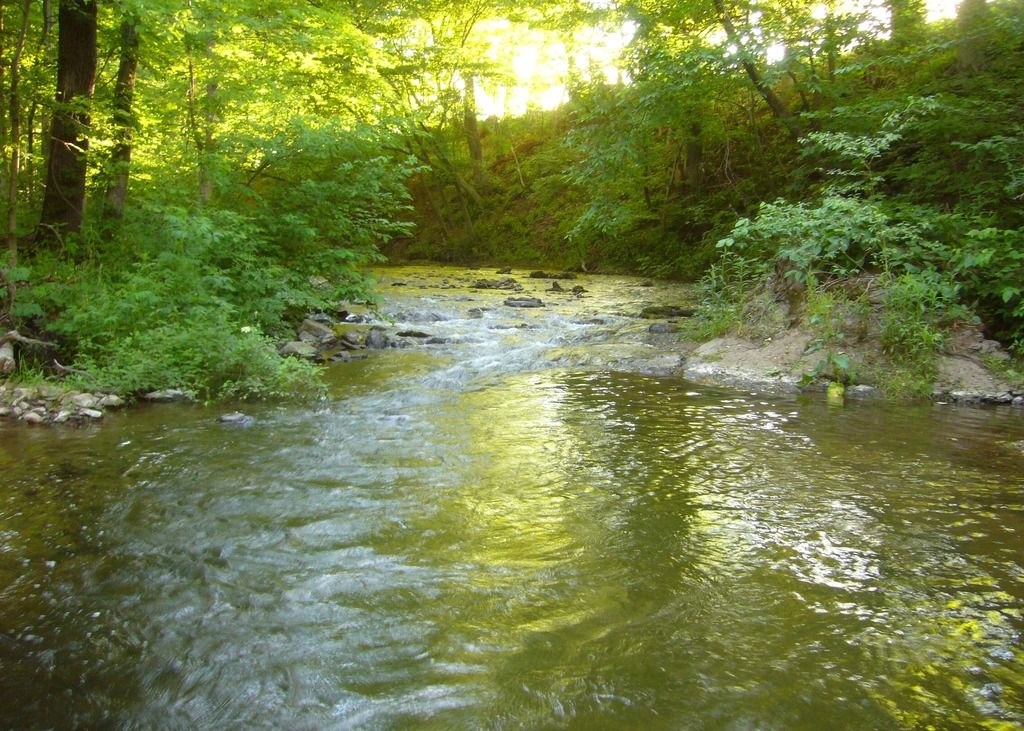 After about an hour, I hit some posted signs and headed back to my car. At this point, my plan was to head to another upstream section of the same stream. On my way to the next section, I crossed a tributary that had open access so I parked my car and headed downstream before jumping in.
The tributary was a bit smaller, but when stream flows are up, I could see this being a semi-productive stream.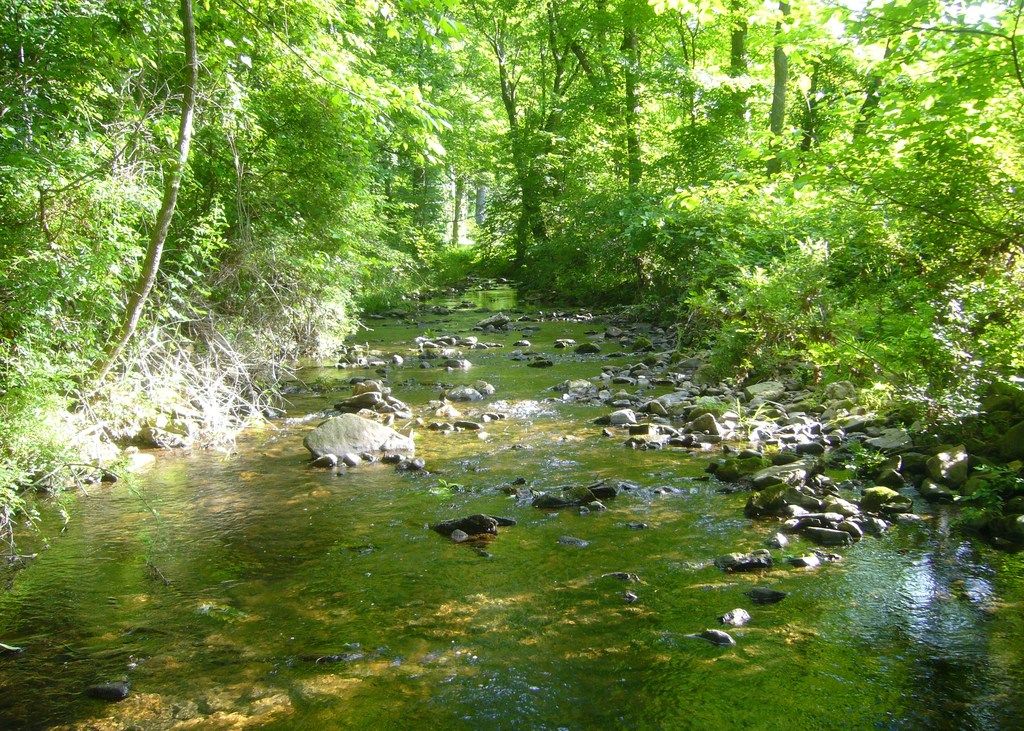 Similar to the first stream, the tributary produced in the better sections.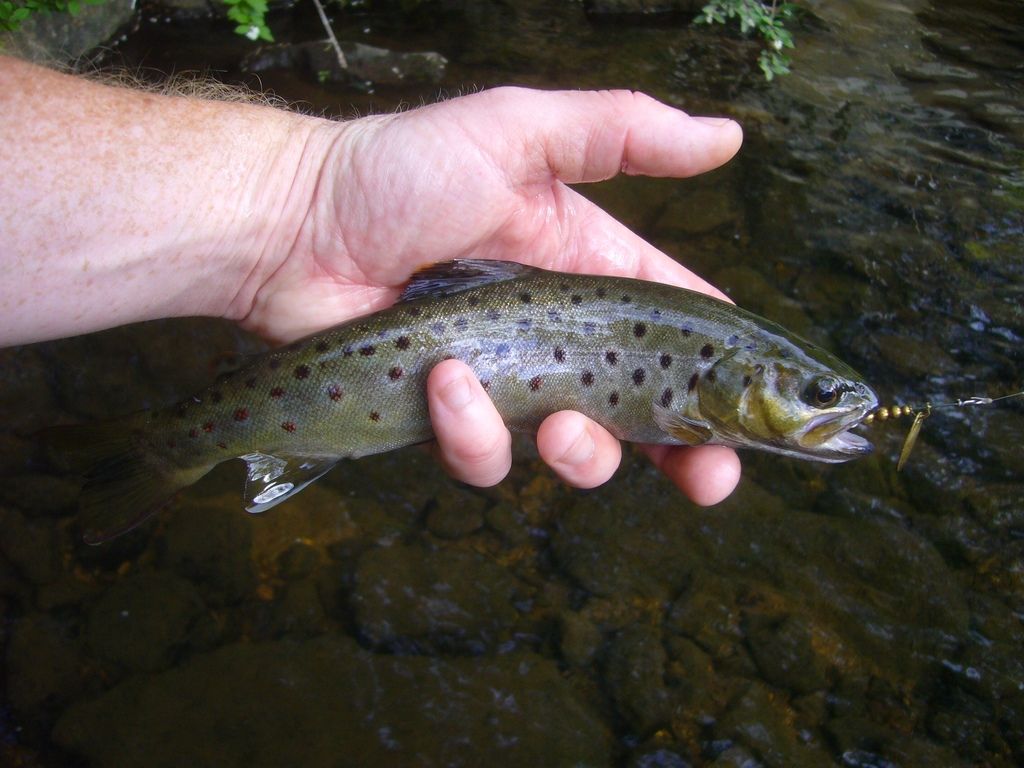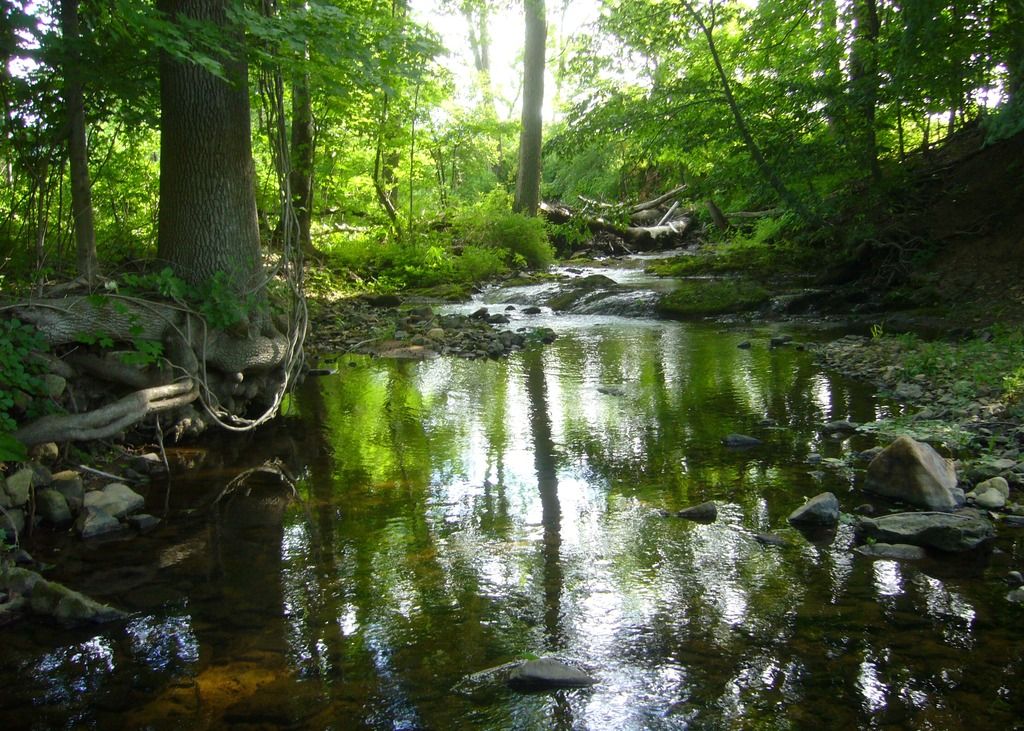 I fished the tributary for about 45 minutes until the stream became really skinny and not that fun to fish.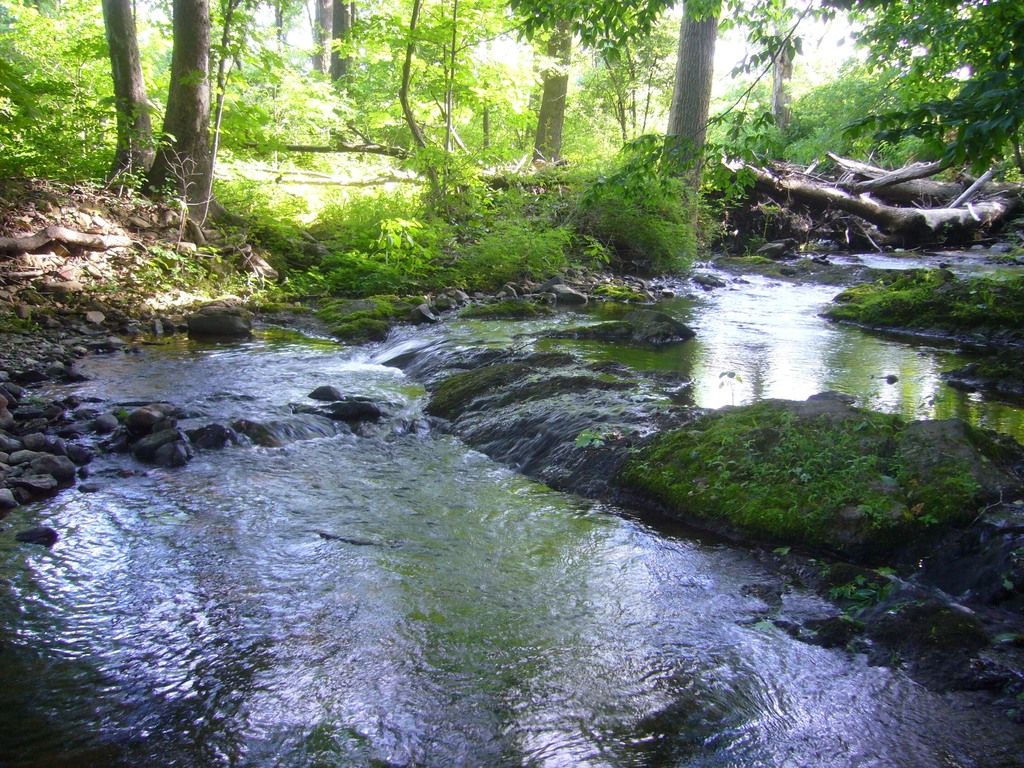 I then tried to find access in a few other sections for the first stream, but couldn't find any legit access and decided hit a nearby stream that I have fished several times. The fishing was so-so, but did produce a few decent browns including this one.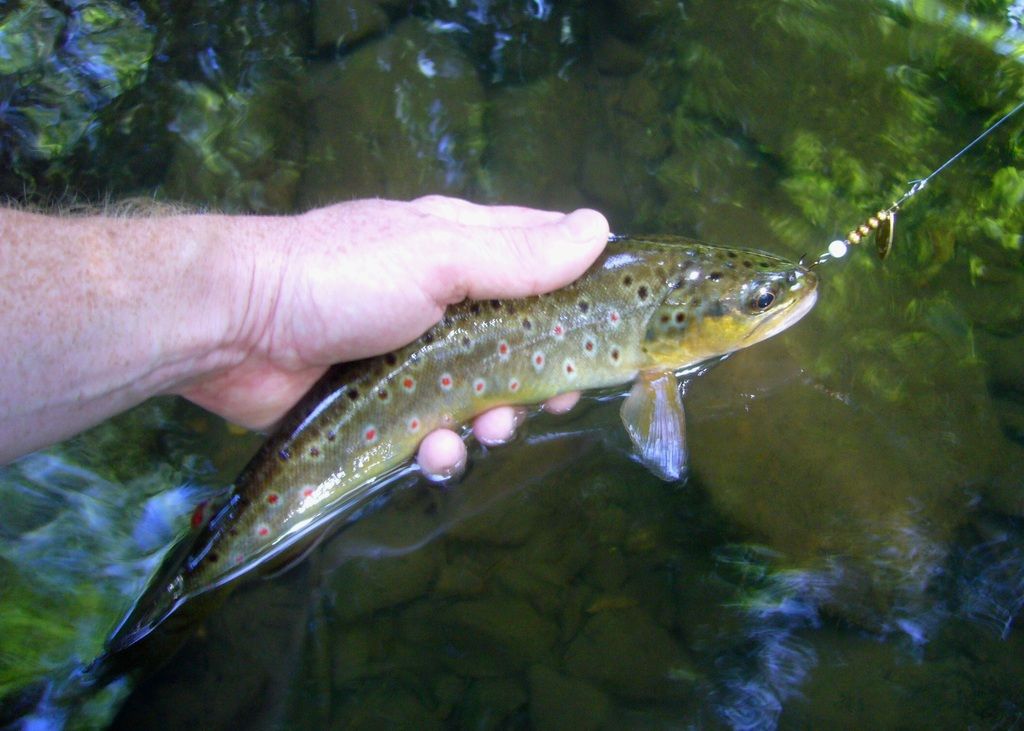 After 30 minutes on this last stream, I decided to throw the towel in and head over meet up with my dad. Unlike the trout fishing, the bass fishing and company was great.