Discussion Starter
·
#1
·
Sunday morning found me heading to a non-stocked trout stream about an hour from my house. Time was a factor on Sunday as I had two little league games to coach in the early afternoon, so I focused on a stream where I could fish for roughly 3 hours with minimal moving of my car.
I have had pretty decent success on this stream and based on the USGS gauges, the stream seemed safe - not too low and not too high from Saturday's rain showers. I wouldn't call it "just right", but with a hint of color in the water and the fact that the flows were better than the previous two times I had fished this stretch, I was pretty optimistic about the fishing.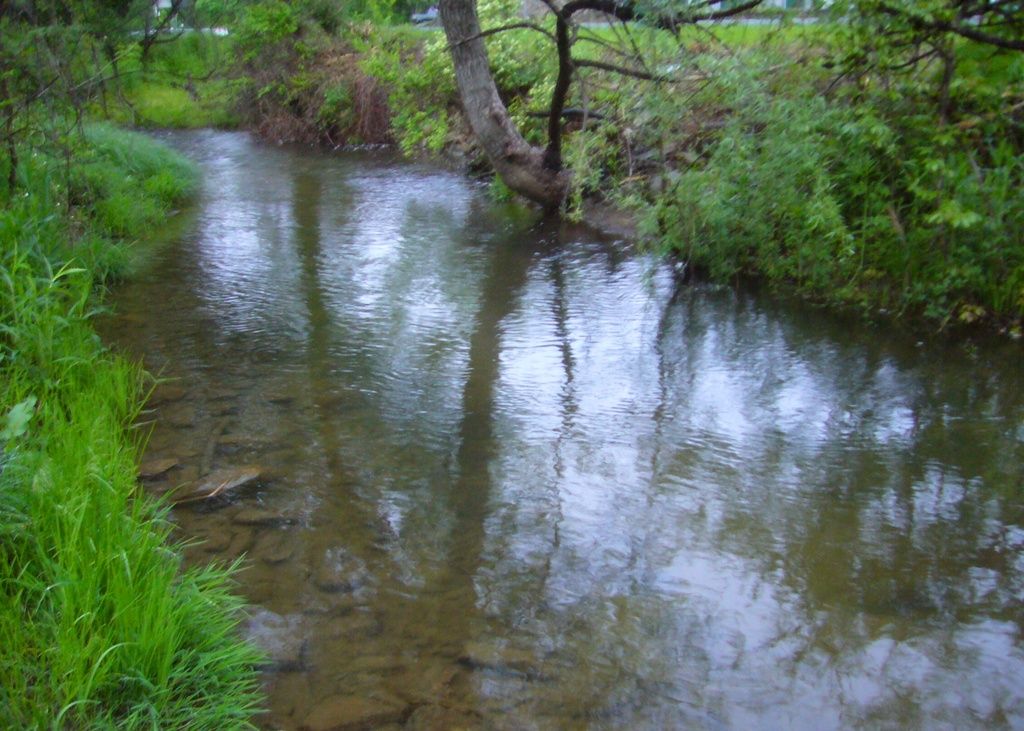 On my third cast of the morning, I brought to hand a nice, but stocked, brook trout!
Every "trouty" looking spot was producing.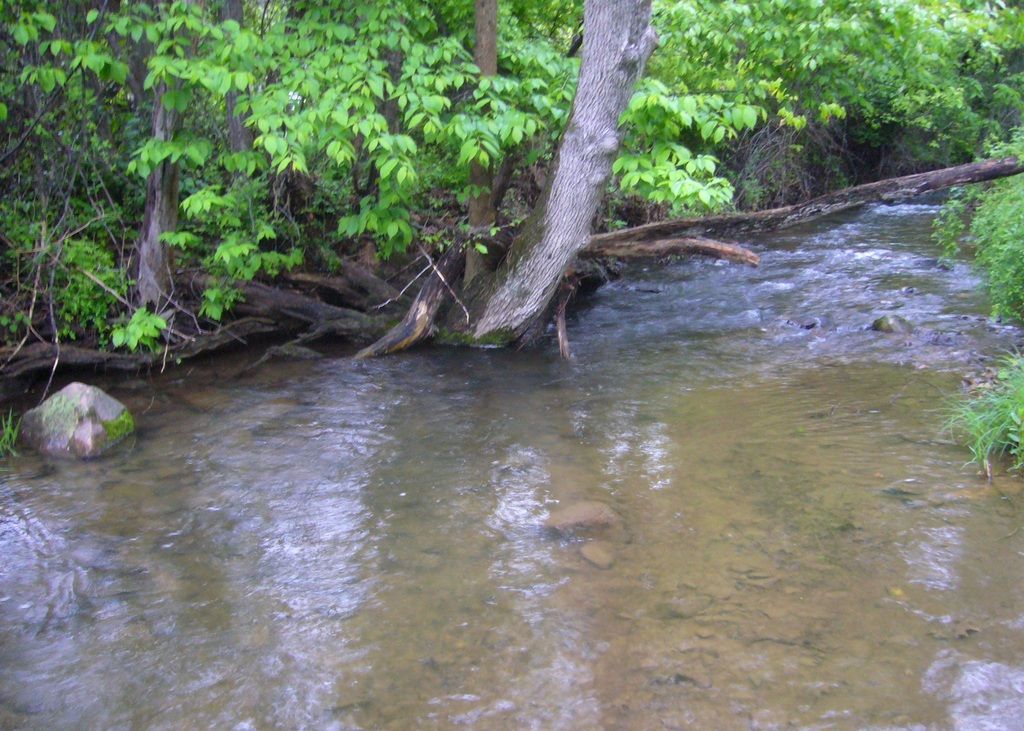 These flowers were lining a good portion of the stream banks.
The stocked brookies just kept showing up! I had to laugh at this point because I do horrible when I fish stocked trout streams with no wild trout. Give me a supposed "unstocked" wild trout stream and I'll find the stockies.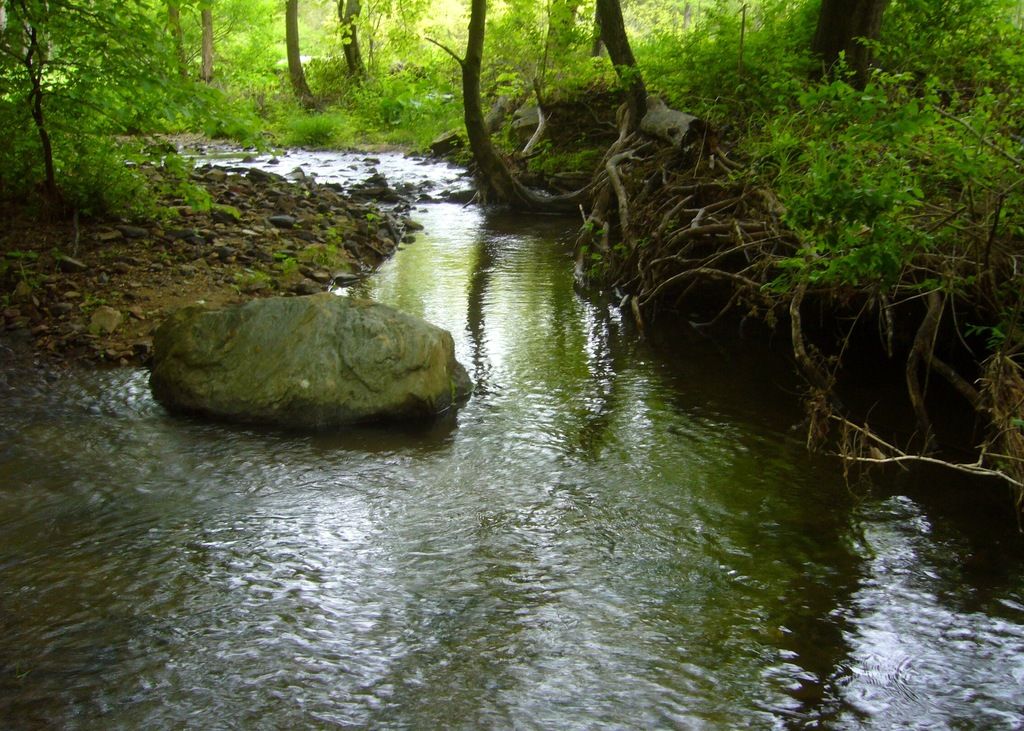 One of the bigger wild browns from Sunday's outing.
The trout were coming to hand at a pretty good pace - 23 trout in the first hour, 16 trout in the second hour (habitat was not as good), and 18 trout in the third hour. After exactly 3 hours of fishing, I was averaging 19 trout per hour.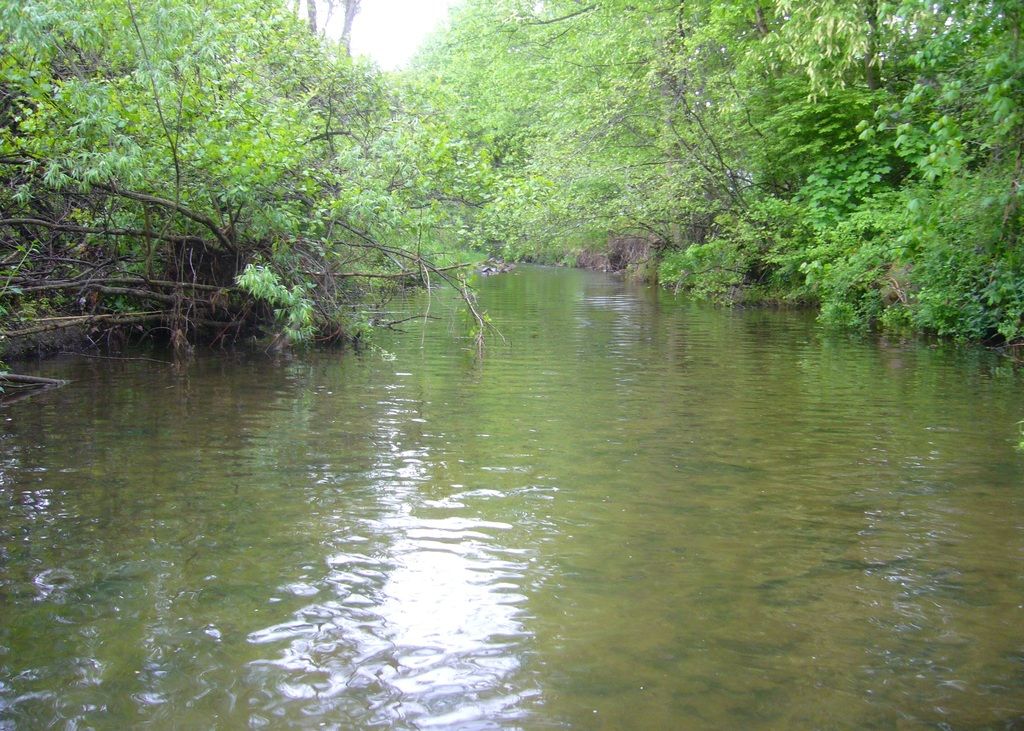 Final breakdown resulted in 42 wild brown trout and 15 stocked brook trout.