Discussion Starter
•
#1
•
I know some of you read Tagout's post about "Pap's Buck", well these are from some of Pap's old slides we have been going through and scanning in. With all this modern equipment talk and scent control etc...I thought some of you might enjoy these pics of a successful hunt in the 60's. I love seeing the old gear and "camouflage"!
Probably a staged picture is my guess:
Tying the deer to the pole to carry out of the woods and back to the cabin: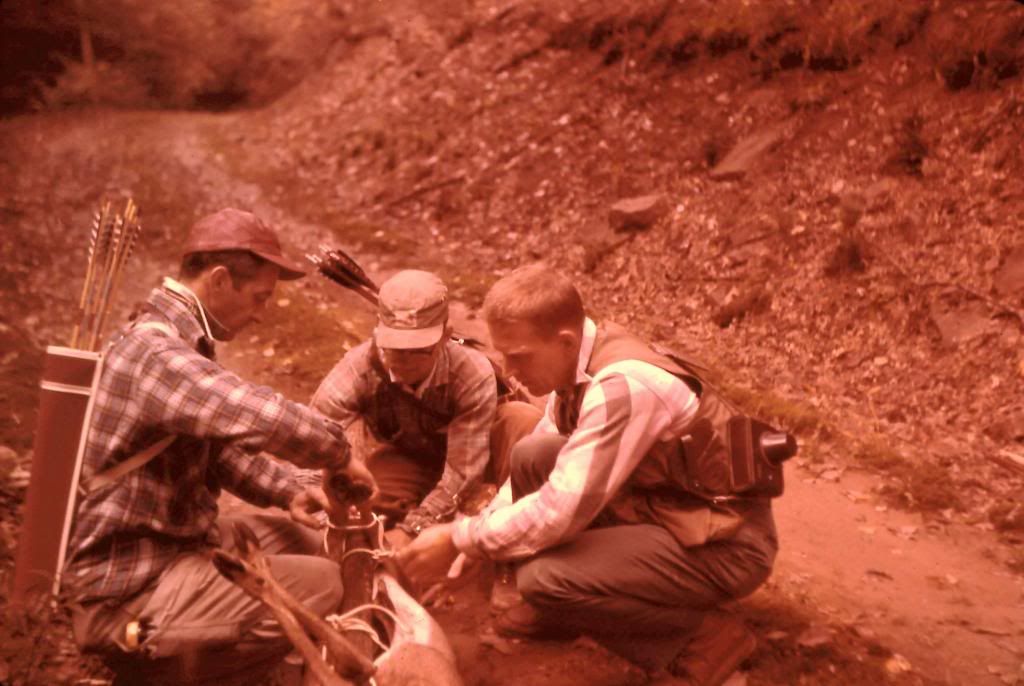 Hiking out: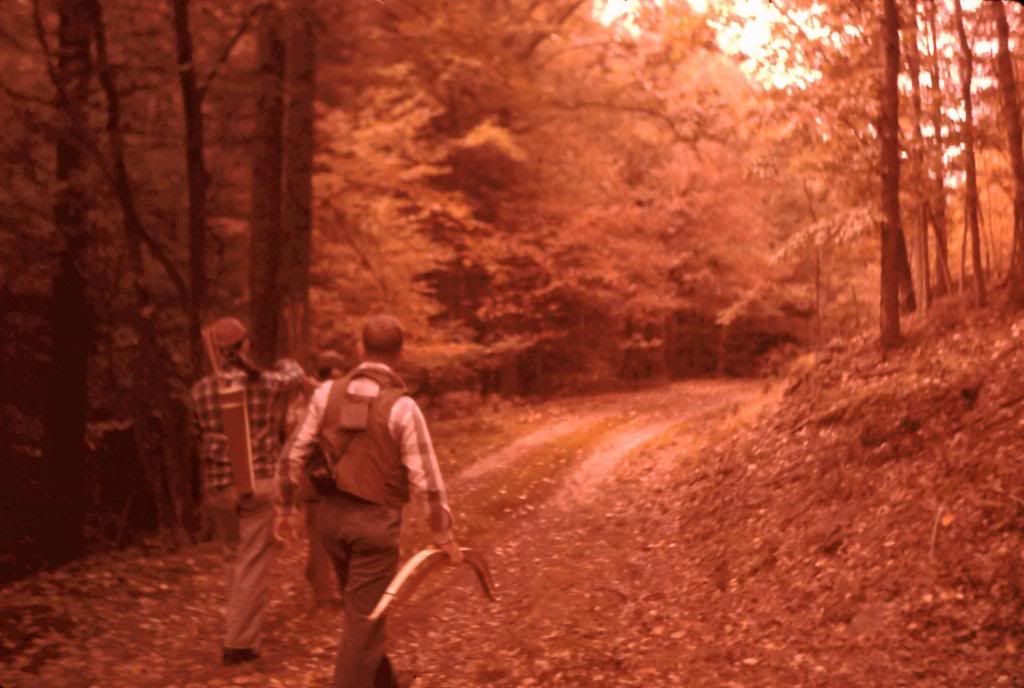 Crossing a railroad bridge, might be over Penns Creek near Weikert.