Discussion Starter
•
#1
•
My son's 1st archery deer. (10 yrs old). I've been out most evenings with one my oldest kids and it was Hunter's turn Monday. 15 yd shot and 125 yd recovery. Big doe. Had the 3 oldest out to field dress and the drag out. They're fascinated with the field dressing and want to see all the different organs.
I haven't picked up a bow all season and wouldn't have it any other way. We've had days of seeing no deer, days of seeing them but no shots, and then Monday after school's hunt.
Dead deer walking. We have a tree camera at an old logging road intersection. 5 minutes after this was taken, this doe walk a little too close to my son.
My son and his two sisters with Hunter's doe.
"pulling the guts out"- I cut and he pulls, and his older sister exams the heart.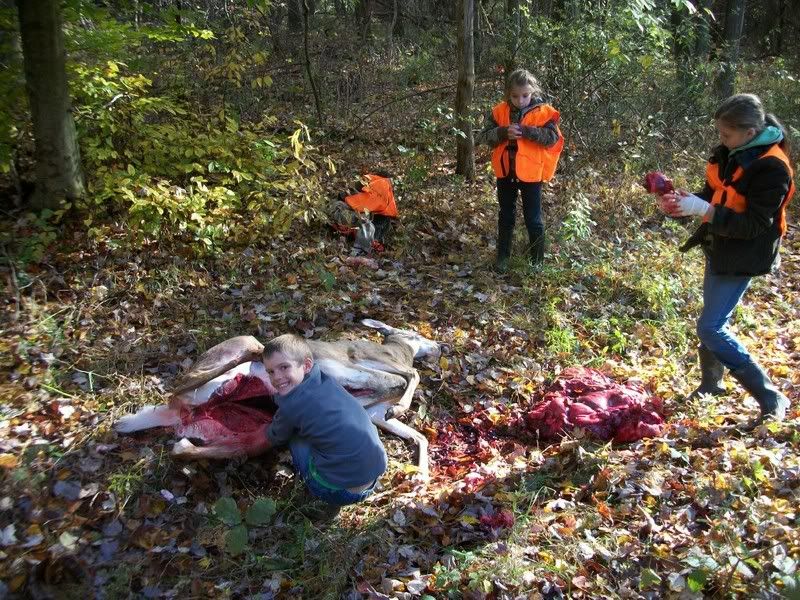 The drag out. Heads in pictures usually get cut out when my 3rd youngest uses the camera.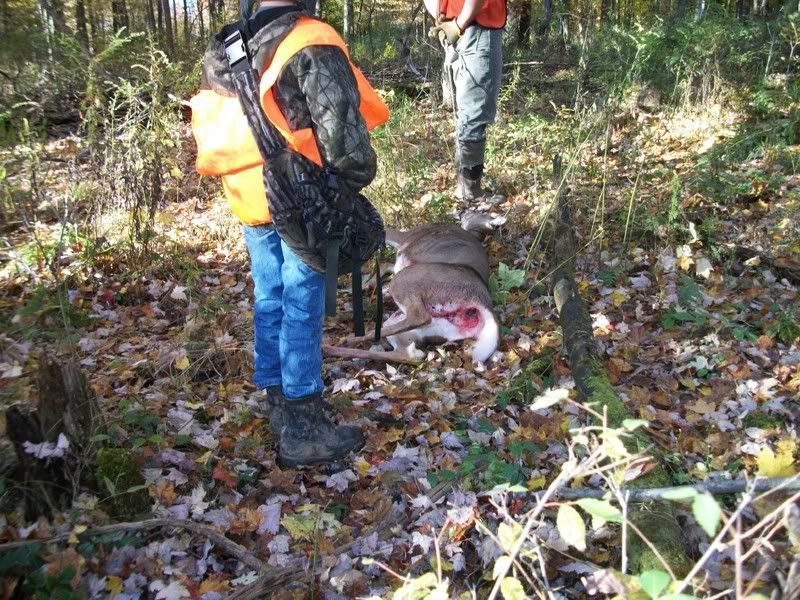 .......and the whole family.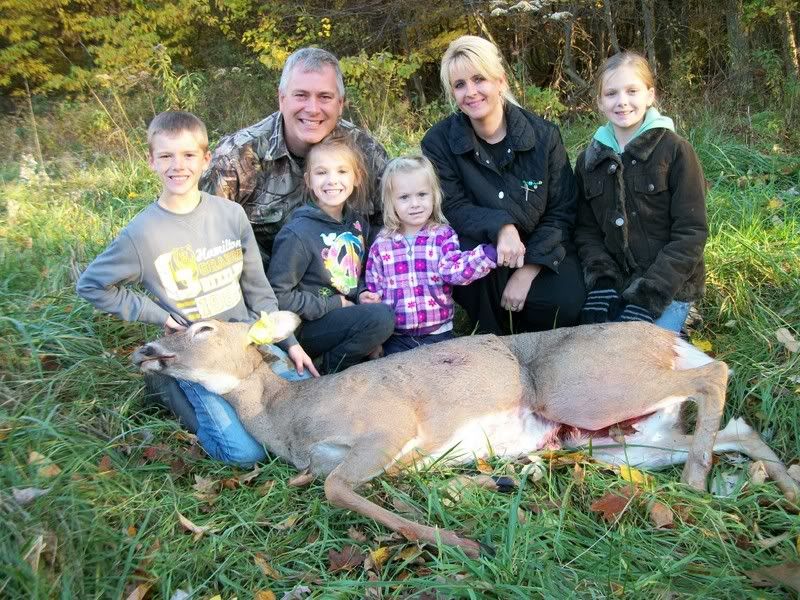 .