Discussion Starter
·
#1
·
had a good wknd in tioga co 3a for a last wknd grouse hunt. we had 25 flushes in about 4 hrs on approx 200 acres! our numbers were better than the last 2 yrs but down from the previous 5 and we didn't cover near as much ground as we did in past yrs. unfortunately we only killed 2 birds...a giant beautiful female (biggest ive seen) and a juvenile male. we had shooting at 3 others but they were marginal shots and had 2 others that flew back through the line of fire and avoided the lead because of the obvious safety concern.
I had a beautiful left hand crossing shot on a nice full band bird. it was shinning in the sun as it sailed along the edge of a row of pines in clear unobstructed view but i had no shot cause the next man below was right on the other side of the pines. I probably would have missed anyways! lol
the birds really didn't cooperate well and were mostly in the trees in the thick pine patches. many were heard flushing but never seen. out of the 25 flushes I would say that there would have been prob 12-14 different birds and the rest were re-flushes...but they still count in my book! HAHA
the dogs started the eve like this...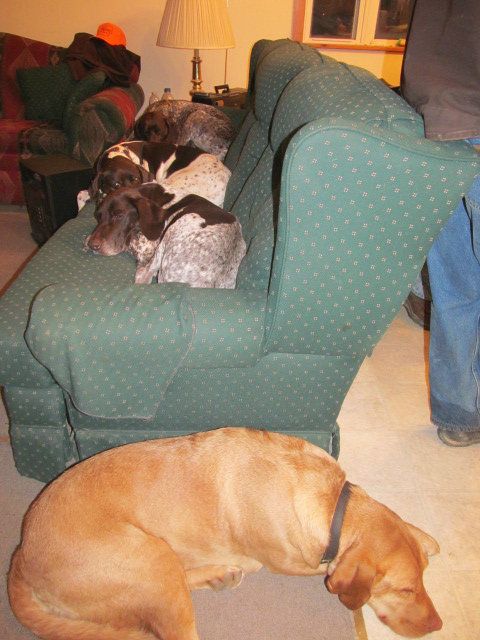 and then the shorthairs got a lil closer...I love these pics!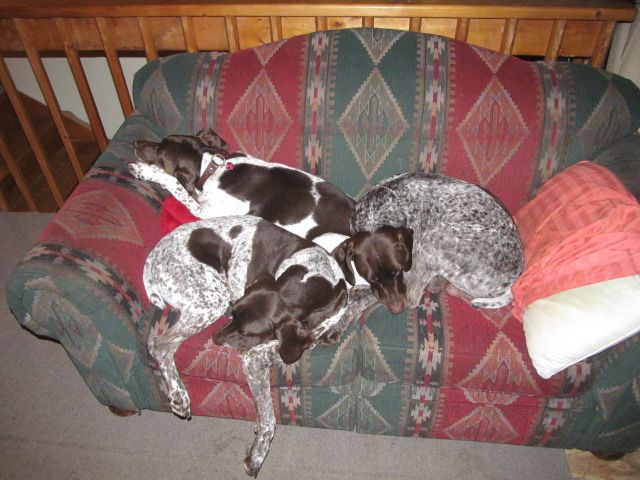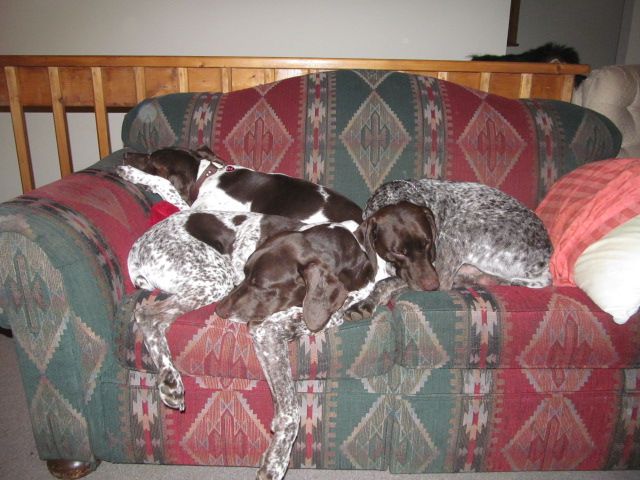 note the classy Aztec motife`...you gotta love camp furniture!