Discussion Starter
·
#1
·
For those of you who are just getting started, these pieces came from the little park known as the village green. I was told by club members that I was wasting my time there because it had been picked over by everybody in town that ever bought a detector. They were wrong.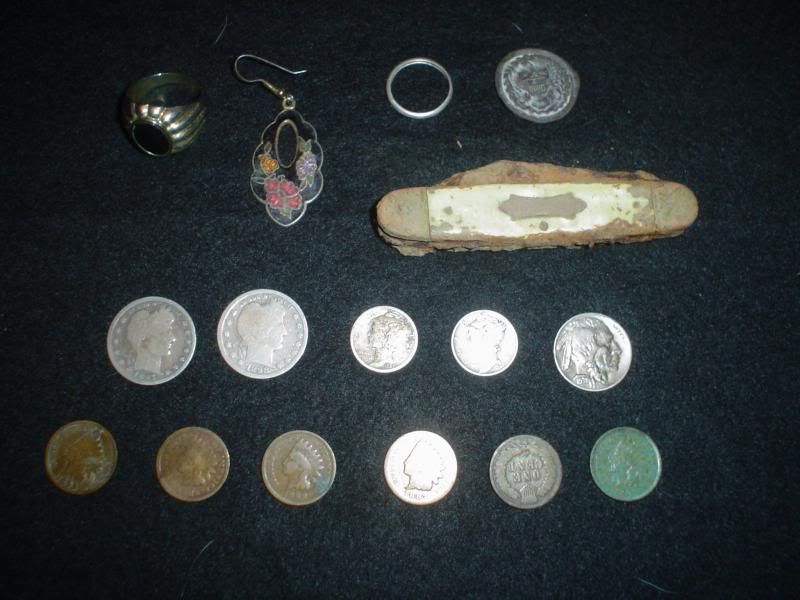 Top left; A gold and Onyx ring. Next to it is an Enamaled gold earring, next to that is an 18k gold ring, and on the top right is a button from the uniform of a colonial militiaman.
The sideplates on the pocket knife are real ivory.
The first two coins on the left are quarters dated 1897 and 1898, next to them are a pair of Mercury dimes 1927 and 1942. That's a 1938 Indian head/buffalo nickel on the right.
For the bottom row I have a whole tribe of Indian head pennies. The dates are 1899, 1886, 1899, 1887, 1887, and 1903.
More to come at a later date.