Discussion Starter
·
#1
·
Computers a mess and haven't been able to share pics for awhile, but here's a couple.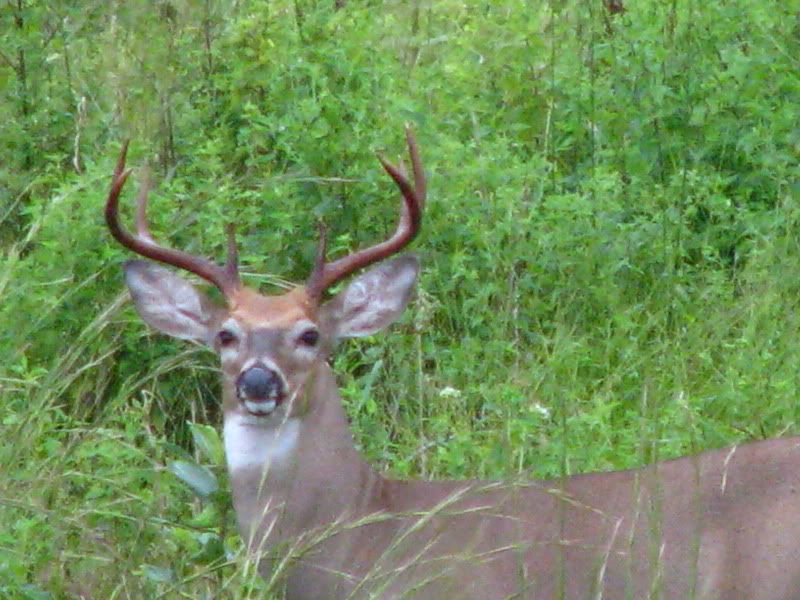 I guess the little buck on the left would be legal, three points on one side. Never seen one like that.
This buck was working really hard trying to get the velvet off. He kept raking his antlers on the ground and coming up with all kinds of grass on them. Unfortunately it was a cloudy and rainy day and I couldn't get good pics.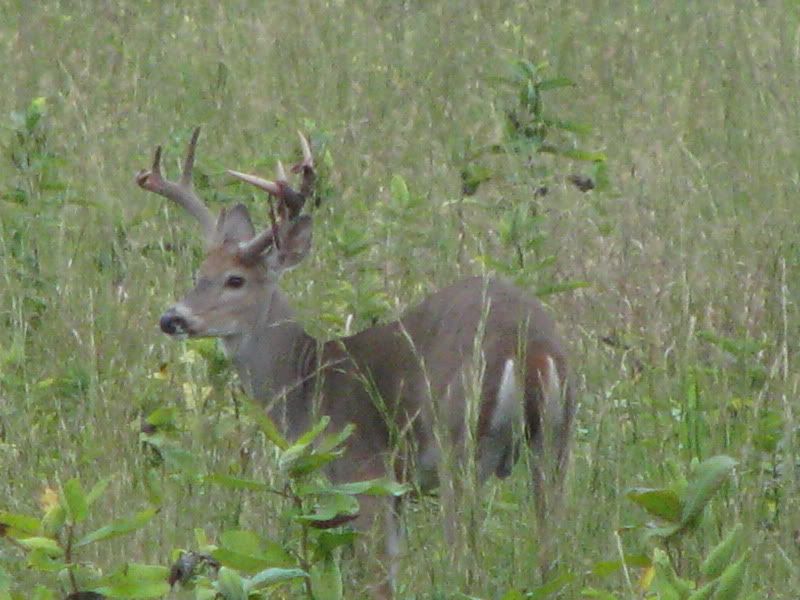 I caught up with him 20 minutes later on the other side of the road and his other side was peeling pretty good already.