Discussion Starter
·
#1
·
Got the Replacement rear site for my Traditions Deerhunter yesturday in the mail.......put fingernail polish on the threads holding the ramp to the barrel so those screws do not back out like last year!
Met up with my buddy Mike today and we shot our flinters in...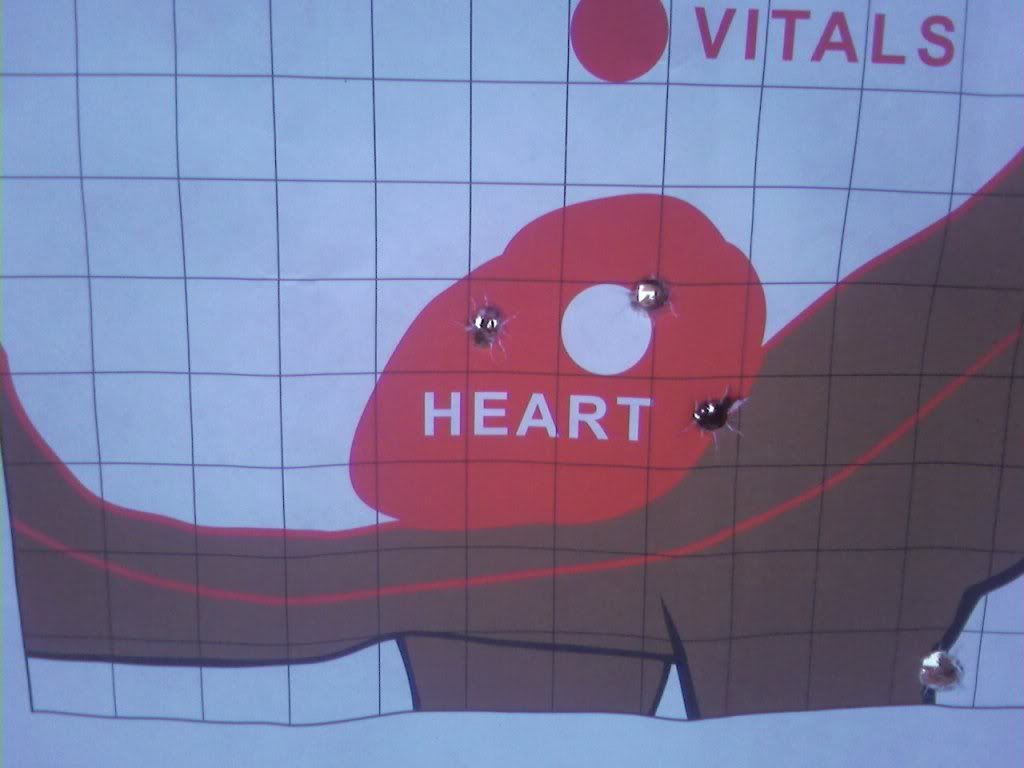 25 yards, 295 grain hollowpoint power belt with 70 grains of FFF pushing them...
Took me 10 shots to get the site adjusted...as you can see the last 3 was where it needed to be!
I finally found a USE for those 295 grain hollowpoint power belts I have in the black powder box...my CVA inline will not shoot groups with them, but the Traditions Deerhunter, sure does make some nice groups with them!