Discussion Starter
•
#1
•
I had the pleasure of riding along with Nelson Housler on his short line today.
Second farm, and first Fox of the day, found us looking at this sad looking Red...MANGE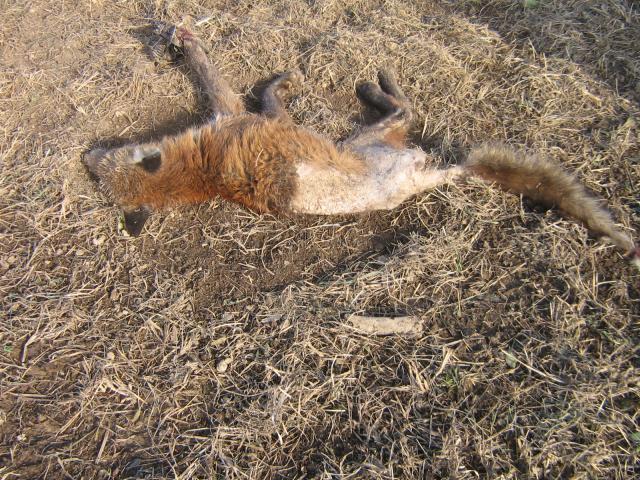 Next stop, Nelson had a small Coon (Released,not pictured) and this small Red. His 5th Red in 7 days at this location.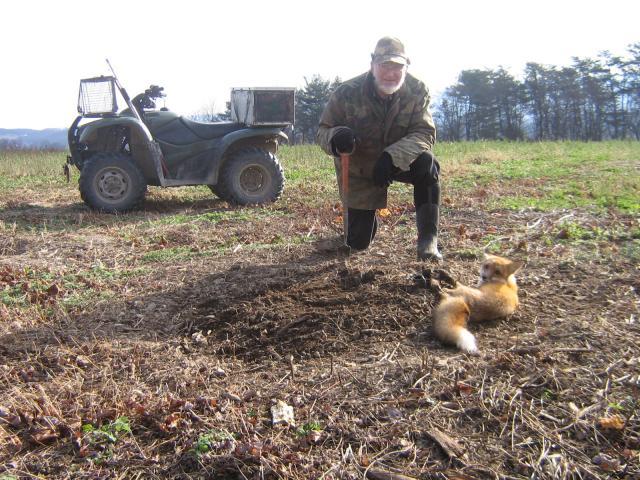 Look closer at this catch.
Front and back foot in the trap...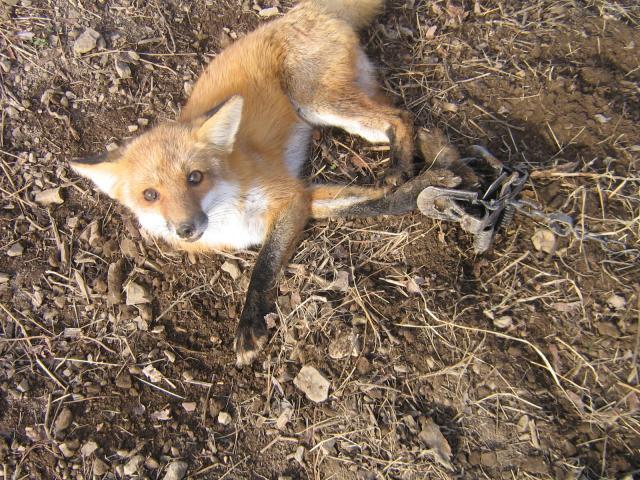 Didn't have another catch until we check at the local Beagle Club.
I stayed in the club and shot the bull with a couple of guys I know, while Nelson checked his sets. He returned with a nice adult male Grey Fox (no picture).
On to our last stop, a Pheasant Farm.
Here Nelson had a few Muskrat sets in the pond, a couple of Mink sets in the creek and two Fox sets near the Pheasant pens all set up Sunday.
This set had Red yesterday. Today, the same results...
Kinda cool setting between Pheasant pens....slam dunk!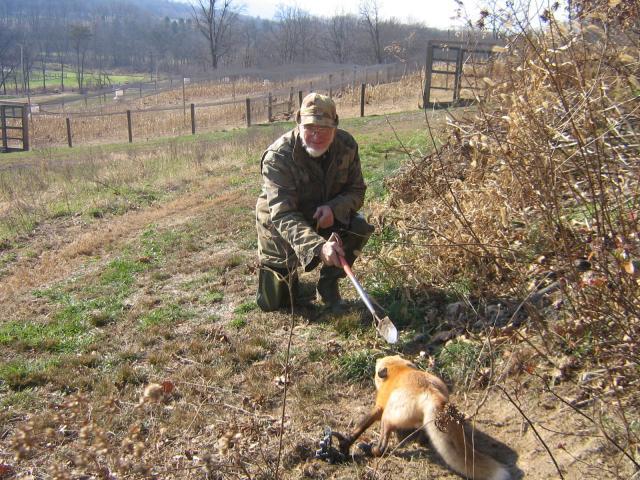 An all around trapper, Nelson had to pull a 'Rat out of the pond before our departure...lol
(I think he brought it with him and was in his pocket. I do have to keep an eye on Nelson...lol)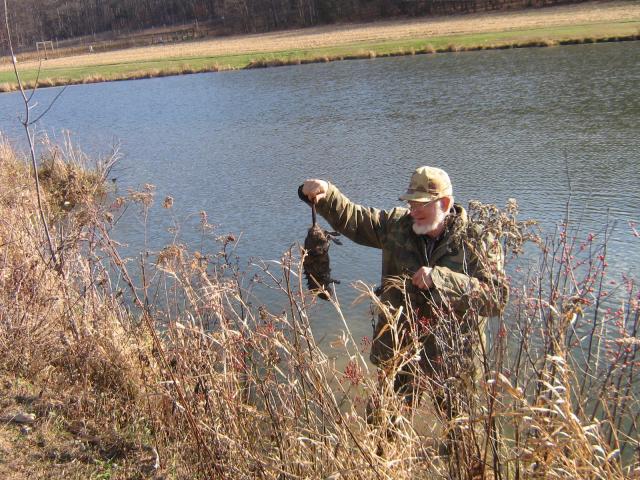 I think Nelson had 15 or less Fox traps out, catching 4 Fox & 1 Coon today. Pretty impressive and catching Fox every day.
All in all, I had a wonderful morning with a friend and master trapper. I did help Nelson with the skun'n plus 3 'Rats from yesterday.
I had to get a picture of the Grey so here's the tailgate shot, minus the mangy Red...