Discussion Starter
·
#1
·
Return Visits
Two times this year I've had to shorten my stays on streams due to rapidly rising cloudy water. On the weekend of June 4th and 5th, 2016, I plotted return visits to these streams.
On Saturday I headed for a small mountain stream that I had visited a couple weeks earlier but had gotten driven out by muddy water from a hard downpour.
This morning the flow looked good. Both the air and water temperatures were 64-degrees.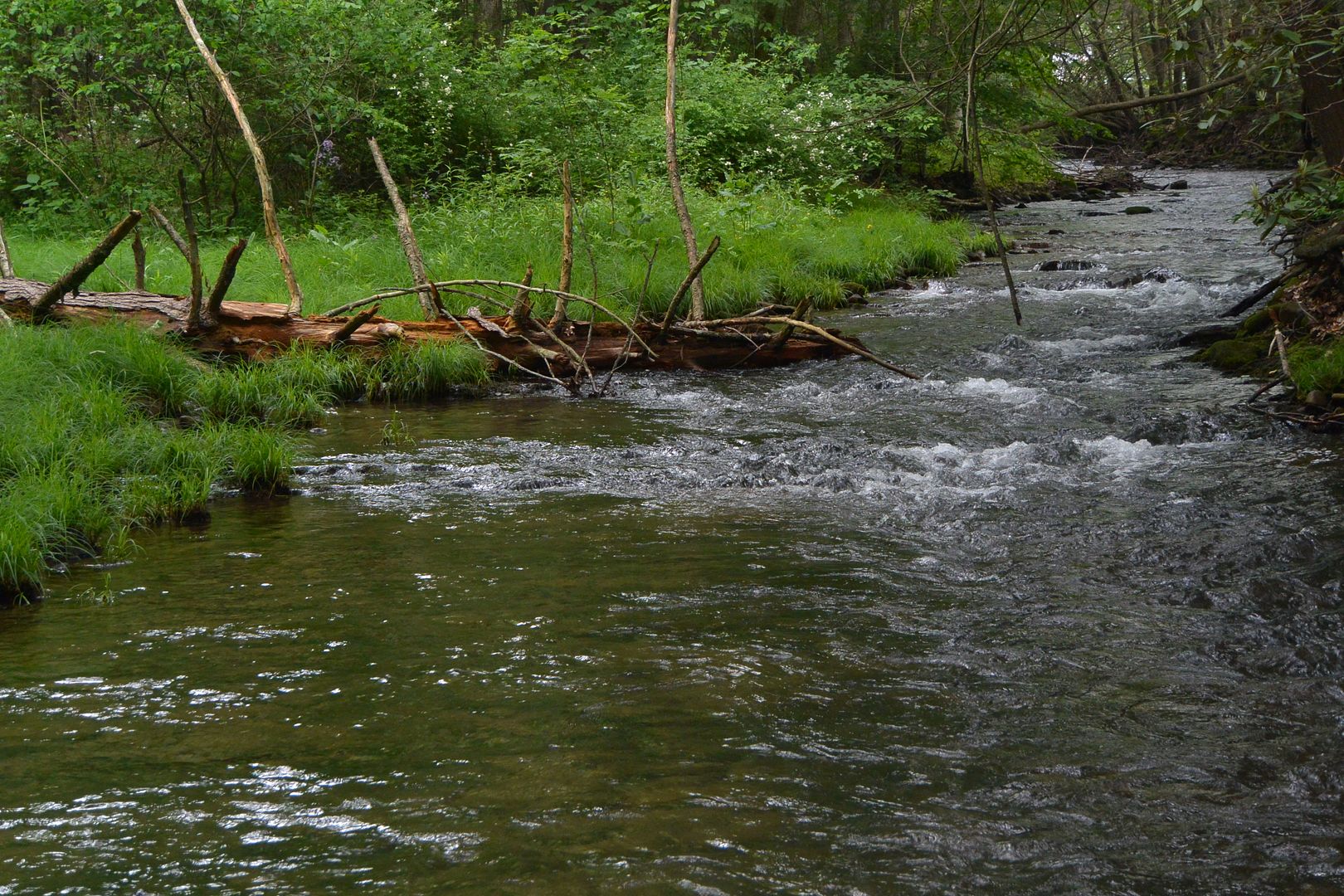 It took nine minutes to bring in my first wild brown of the morning.
After that the action was pretty steady, though some spots appeared troutless, possibly due to me educating trout there on my previous visit. Some native brookies were also caught and released.
I had fooled a number of hawg browns in this small pool over the years before all of the woody debris washed out.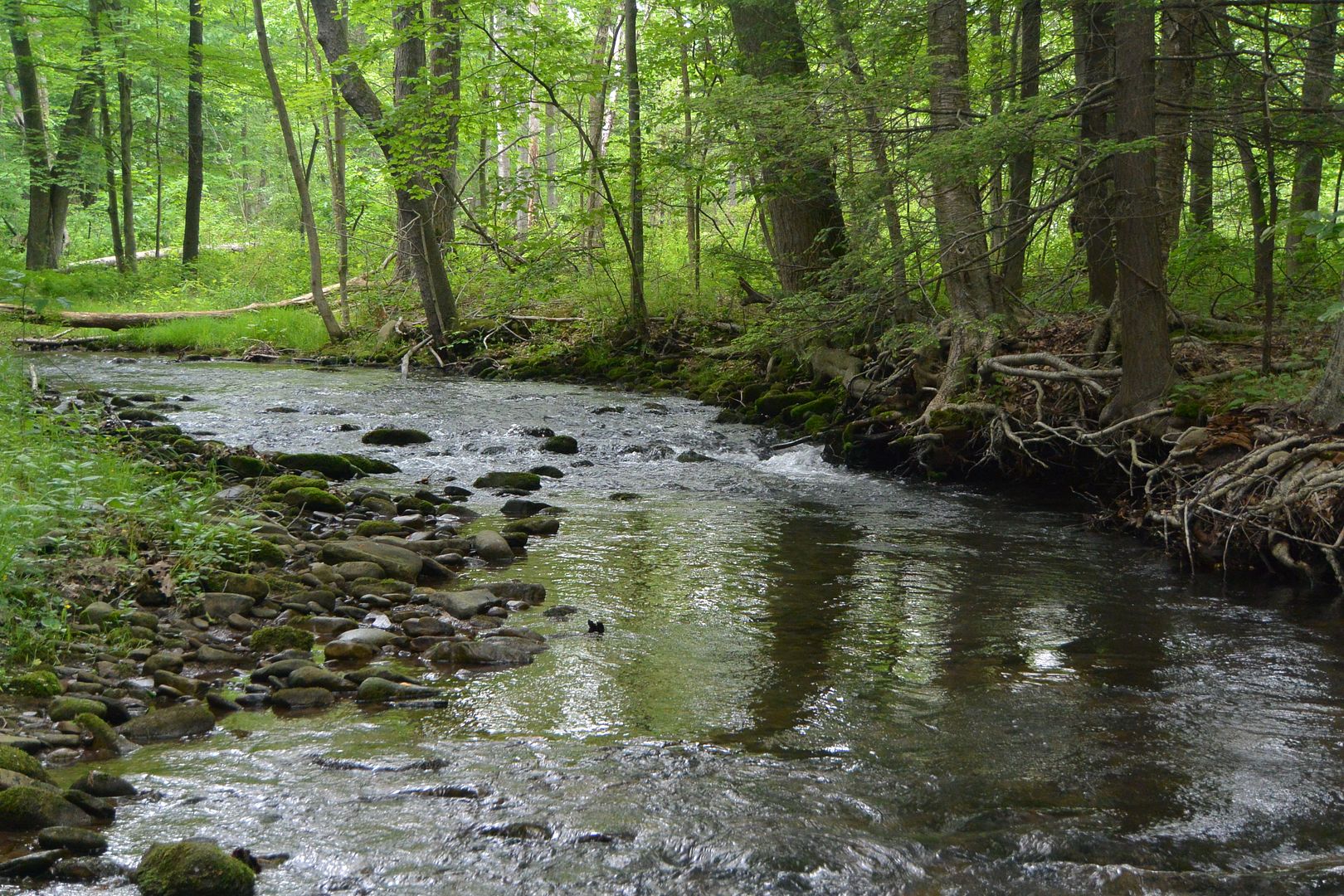 But since the brush got flooded out years ago only small wild browns are typically caught here.
After 10.00 hours I had 195 wild trout but had run out of fishable water. I figured I'd make a brief stop at another stream to top 200 for the day.
Foamflower was blooming along the woods trail during my hike back to my SUV.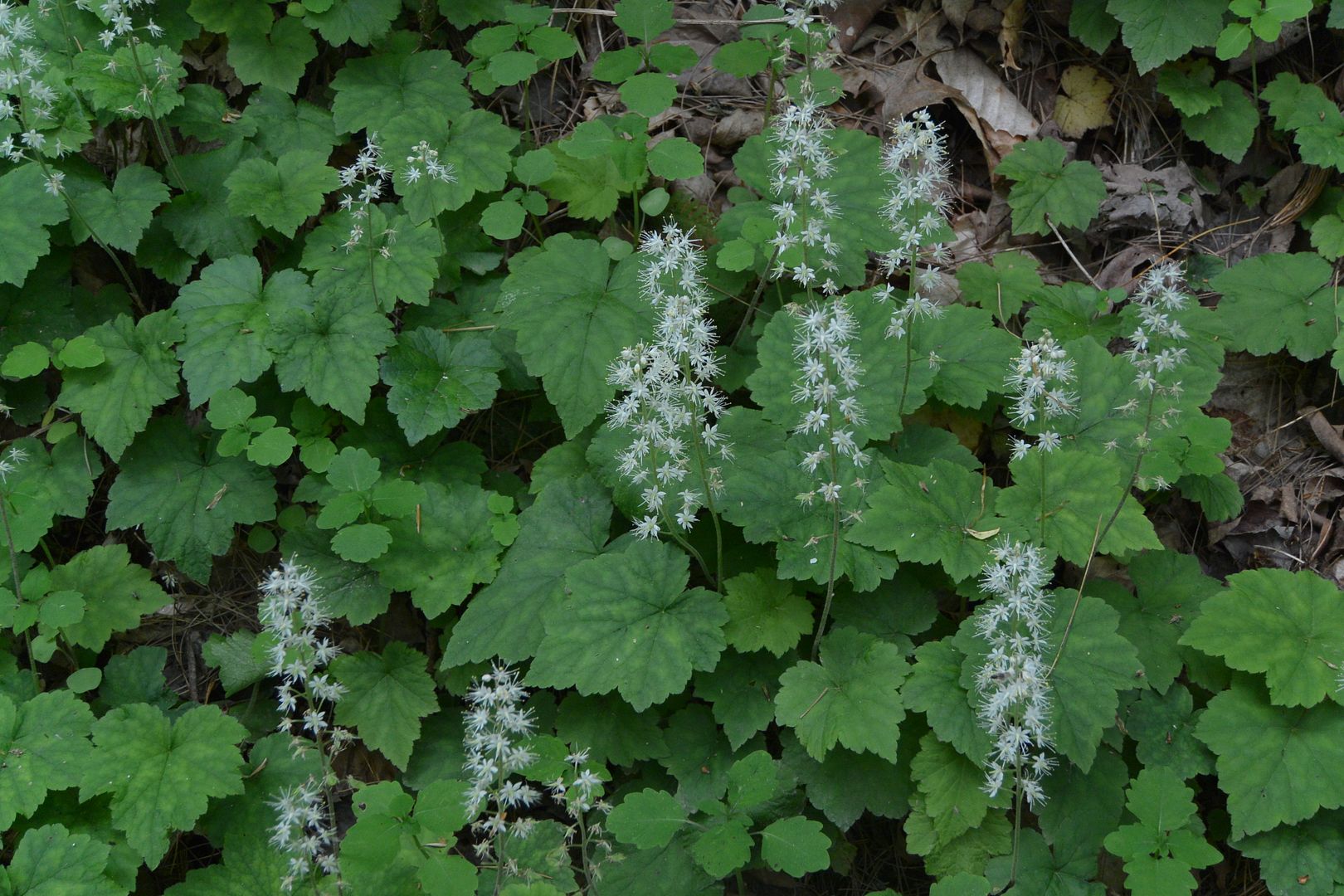 The trout were not hitting very well at my next stop, and after catching only two trout in fifteen minutes, I looked upstream only to see another angler. Rather than prolong the day, I settled for 197 trout in 10.25 hours.
When I got home that evening I paid close attention to the forecast since heavy rain was expected across central Pennsylvania on Saturday night and on Sunday. A major front was forecast to move through around mid-day on Sunday. I didn't want to get caught in high water again at my destination.
I arrived streamside at about 5:30 a.m. on Sunday morning. Since it was too dark to fish under the tree canopy, I sat on a log over the stream for about fifteen minutes. The water was borderline-low for early June, but still quite fishable. The air was a sticky 71-degrees and the water was 62-degrees.
The very first pool yielded my first wild brown of the day.
The stream was brushy.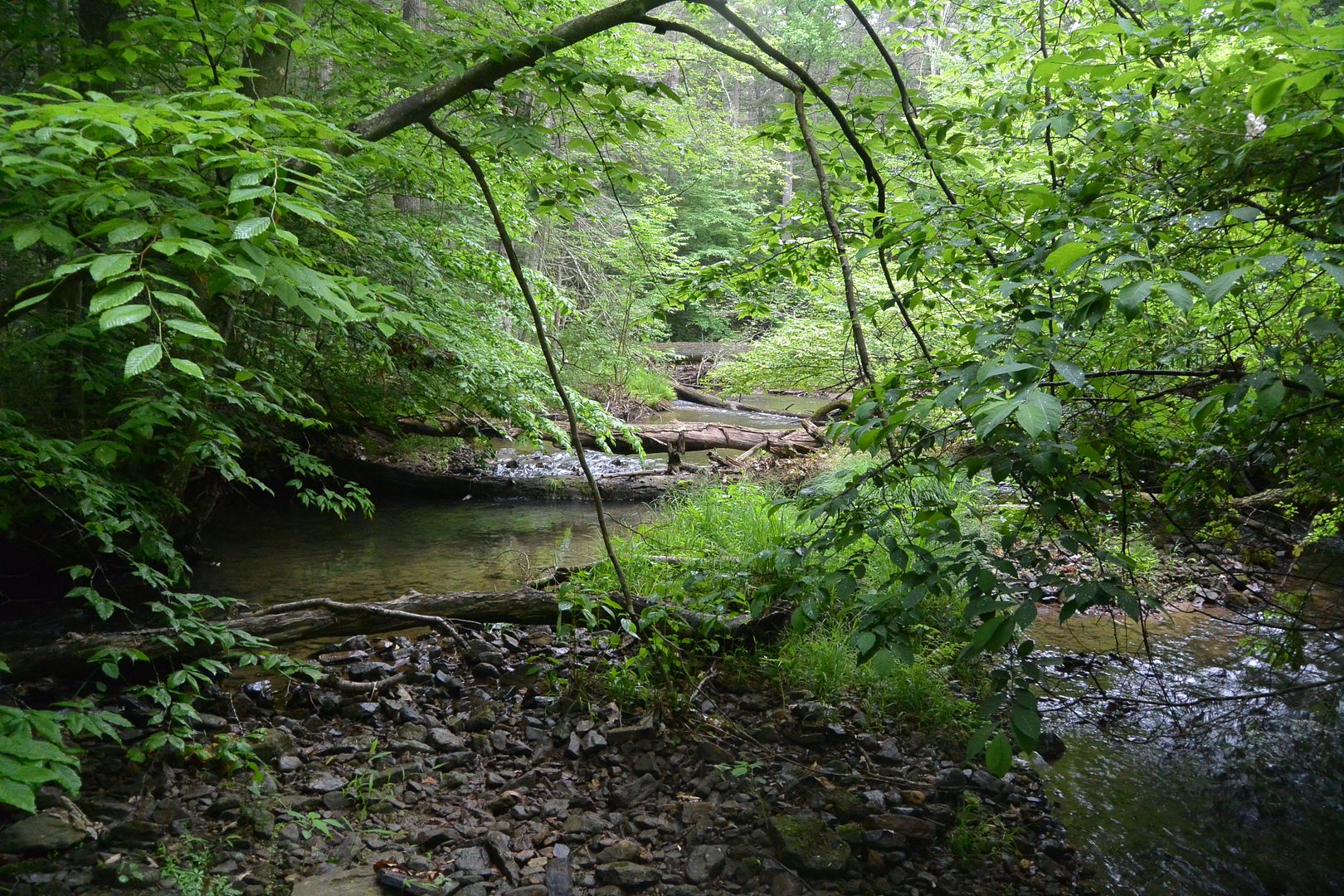 In-stream obstructions, something that is becoming more and more common as the hemlock trees succumb to hemlock woolly adelgids, slowed my passage and created a lot of what I call "nursery water".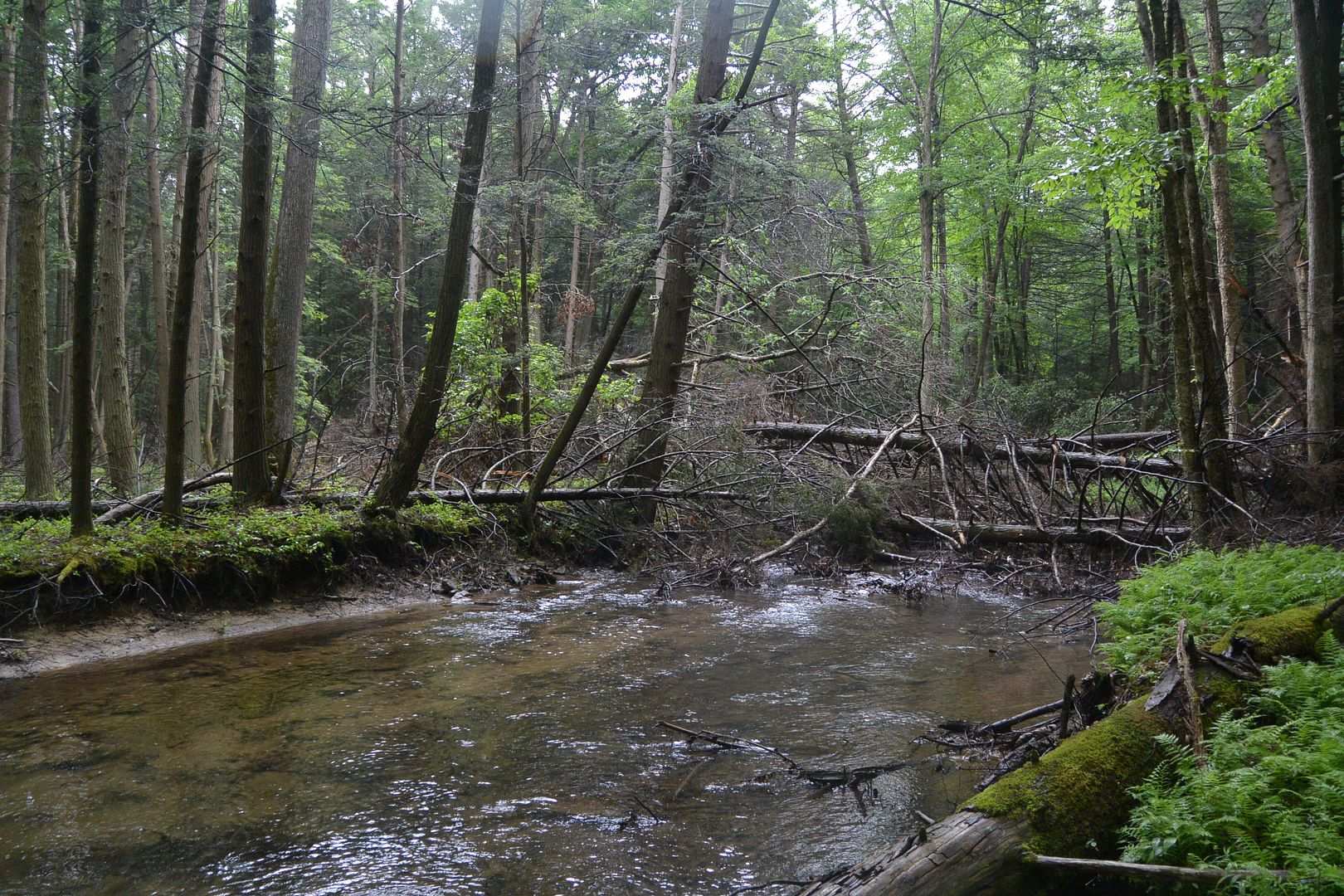 A nice native brookie liked my White Bead Gold spinner as much as the wild browns.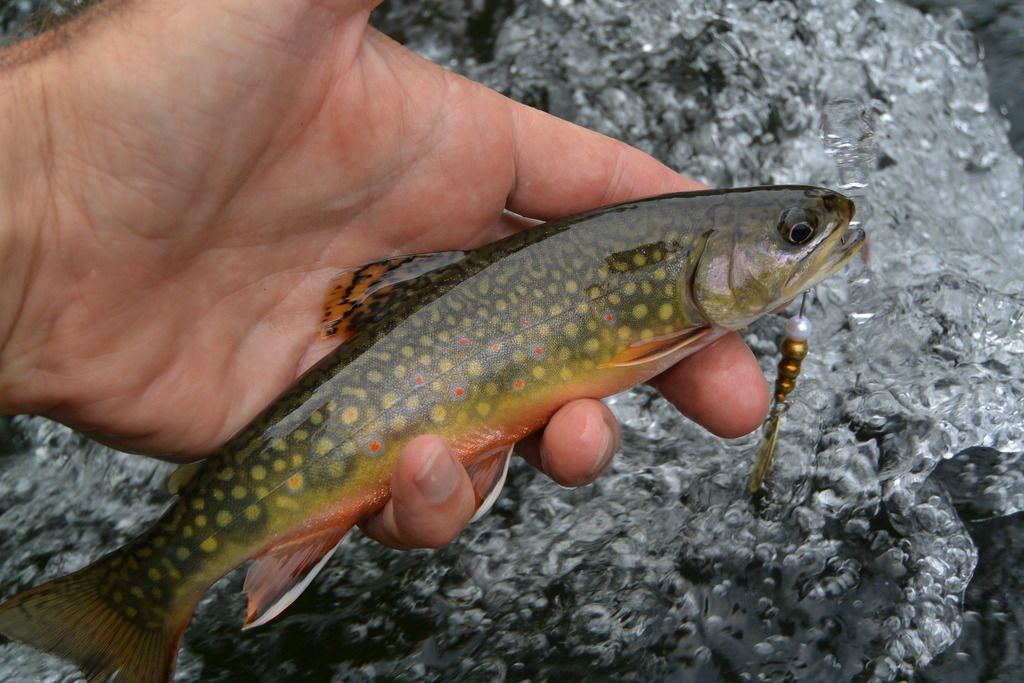 Yearling wild browns filled in the voids between larger trout.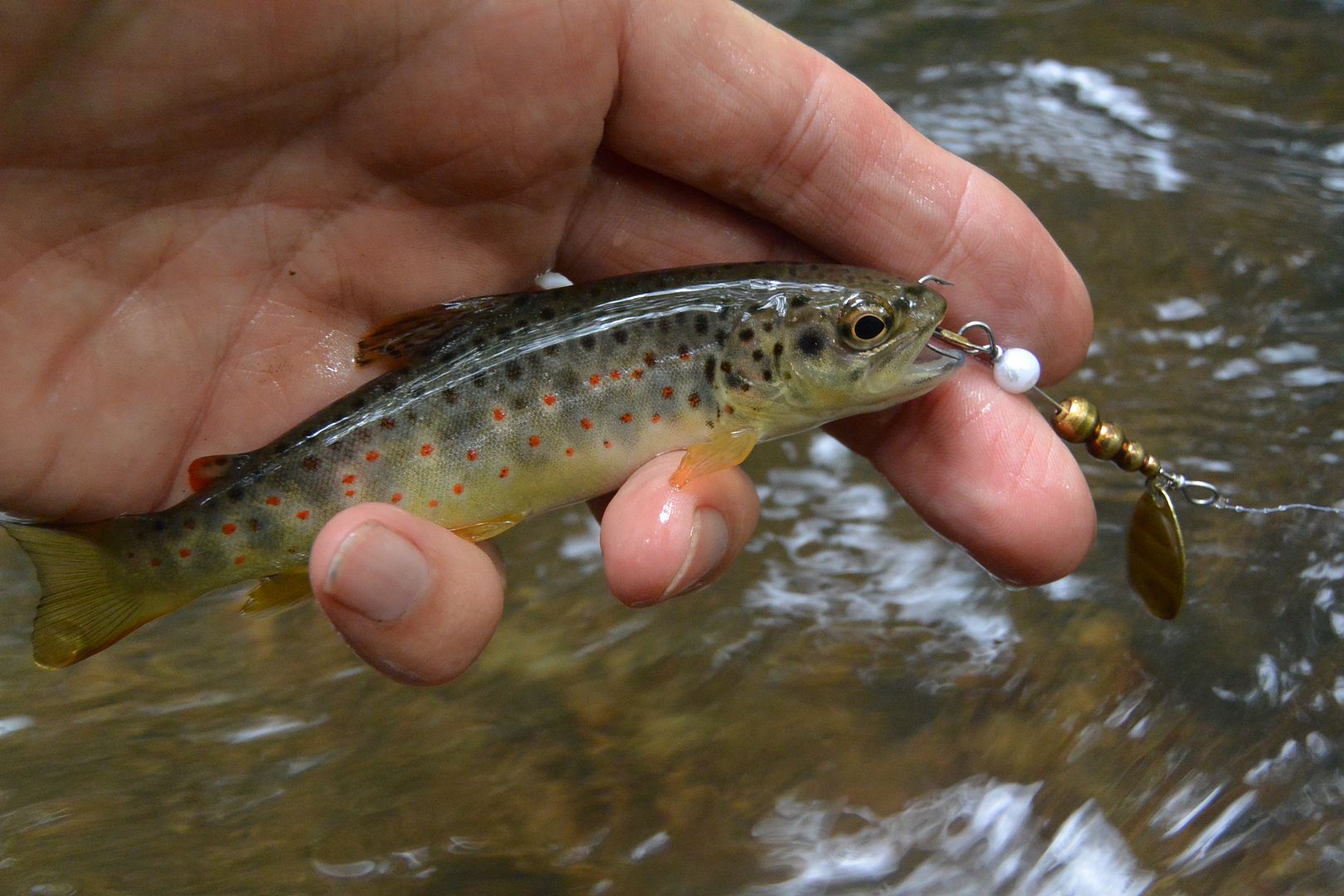 Multiflora rose bloomed streamside.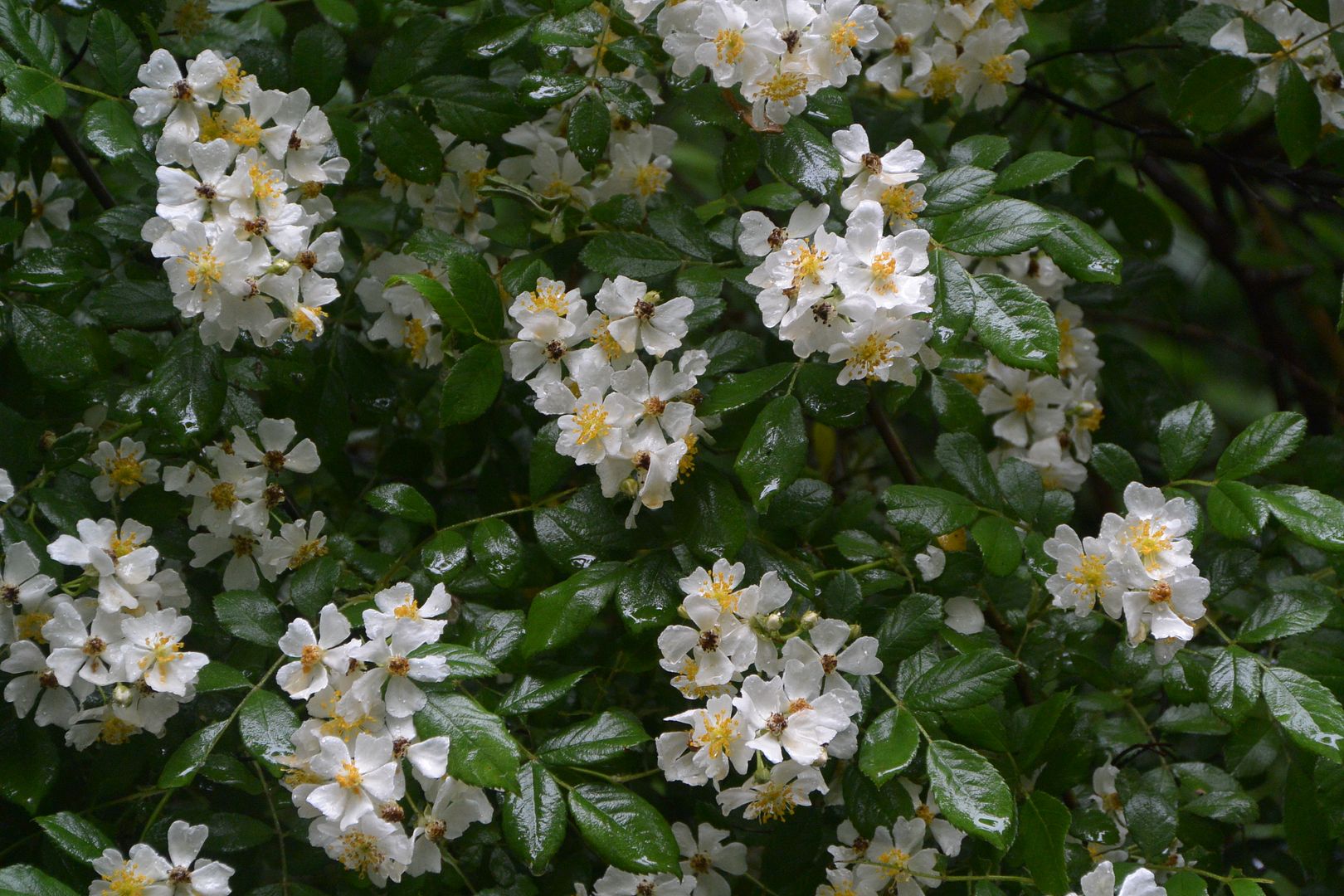 Although it had rained lightly since 9:30 a.m., it wasn't until about 1:00 p.m. when I noticed the woods growing darker. And darker.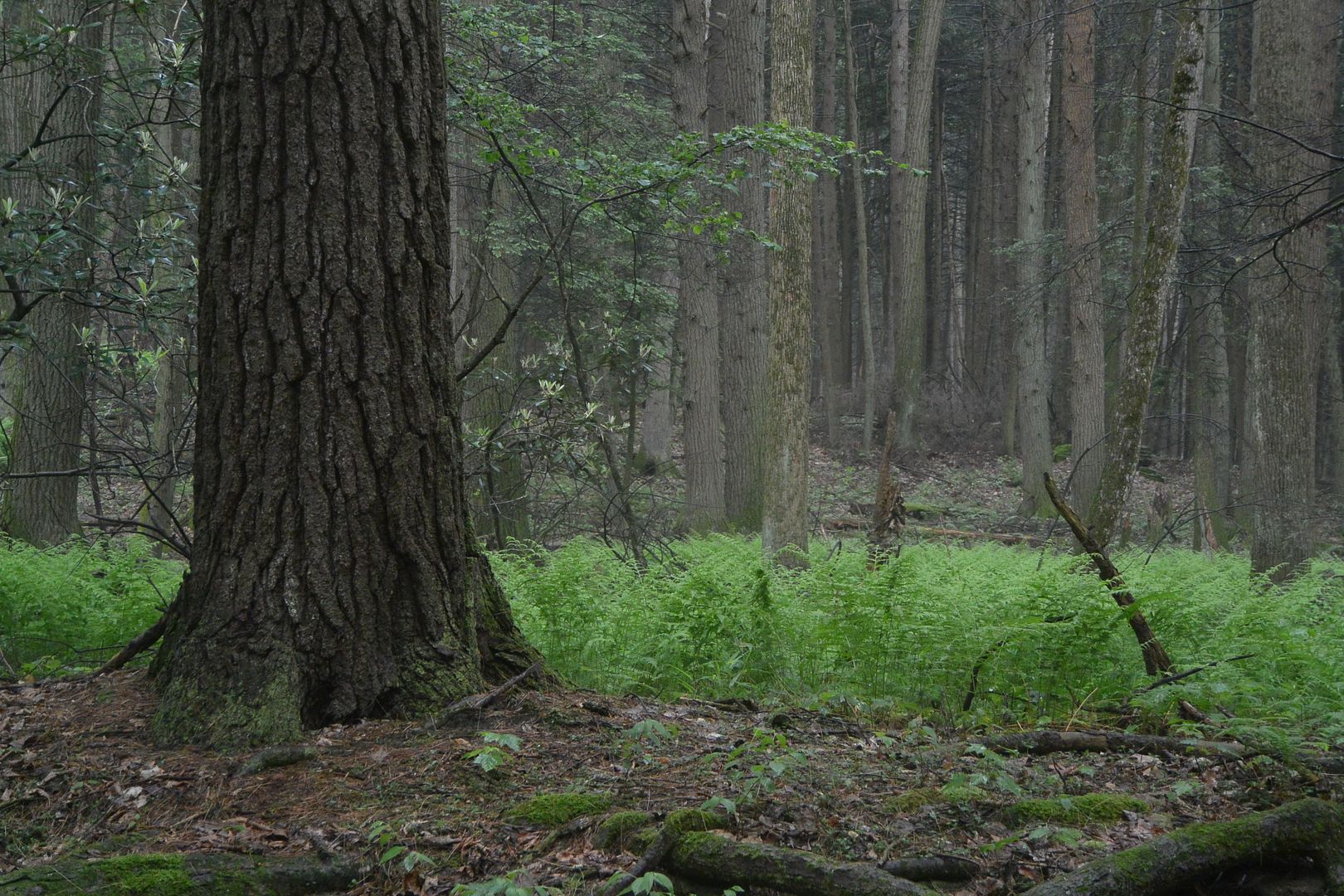 Around 1:30 p.m. the sky opened up and I found myself fishing in an absolute turdfloater. It got darker than it was when I began fishing at daybreak under the forest canopy. The stream became covered with white beads of water that floated on the surface for a second or two before breaking up.
I was about ready to bag it anyway. My little notepad showed that 132 wild trout had been caught in 7.75 hours. My total for the weekend was 329 trout in 18.00 hours.
- Frank Nale -