Discussion Starter
•
#1
•
So I had built my own little makeshift blacksmith forge and forklift tine anvil to play around on. I decided I wanted something better. So I scored a 176lb trenton anvil for $85 bucks at a local auction. Forges though are hard to find. I went to a blacksmiths auction in Greencastle PA but everything went for stupid money. While talking to someone I was standing next to, he mentioned that he had a blacksmith's forge that he had never used and that I could buy it if I wanted to. So I met him and purchased this for $75. It was in rough shape but thats fine, I like restoring old stuff.
How it was when I bought it.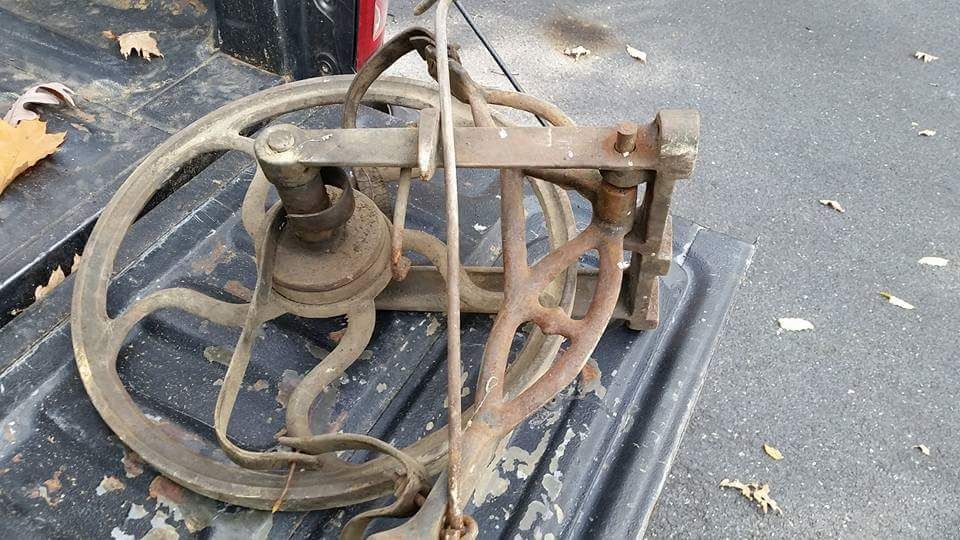 This is what the insides looked like when I took everything apart completely. The blower fan and its blades are in great shape. All of the bearings are poured Babbit bearings.
Notice how its basically riveted together. That toothed hub is a separate piece from the the overall fly wheel assembly.
This is after wire wheeling everything off and pressure washing it.
Everything is painted and ready for assembly. I used 2000 degree engine paint for this so hopefully it holds up well.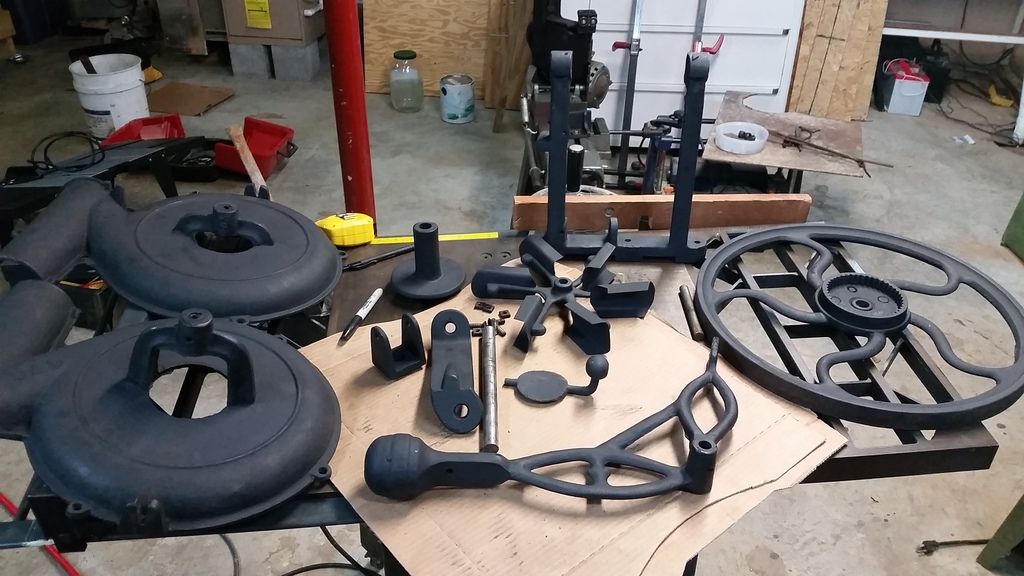 The only thing the forge was missing was a firepot. You can tell whoever had it before this guy had gotten it waaaaaaay to hot. There was an extra bracket and belt on the forge, I'm guessing this genius hooked this up to a motor and didn't realize how much air that impeller pushes out. He probably melted or cracked the firepot.
I made this firepot out of an F150 brake rotor and some 1/4 plate I had lying around welded to 3 inch exhaust tubing. I welded brackets onto it for it to tighten to the top of the blower. Don't laugh at my welds, I crunch numbers behind a desk all day so I'm just happy I can make 2 pieces of metal stick together haha.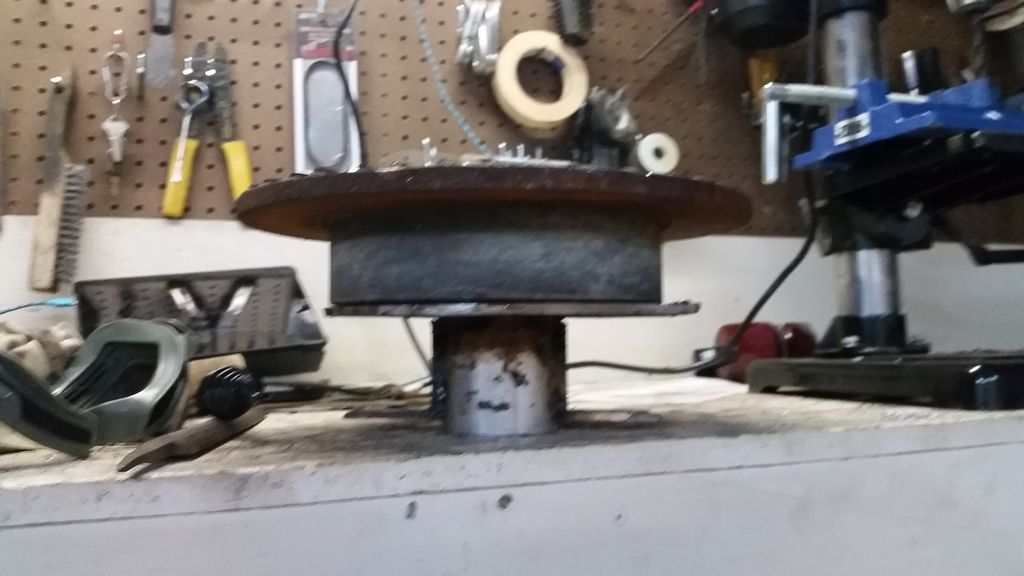 Here it is mostly finished. I used a spare adjustable belt that I had laying around to attach the blower and flywheel. It took about 30 minutes to get everything straight and adjusted correctly.
In the below video you can see me turn it for the first time. Its really neat how these things operate. They originally used leather belts which I am in the process of making. For the time being I put 550 paracord on there to get length measurements for the belts to make sure everything worked correctly.
As you can see in the video it took some effort to get it to spin. The 2 screws that attached the belts to the clutch were contacting the shaft the flywheel spins on. After I loosened those and added another link to the belt it was a whole lot easier to operate.
The last things I need are actual leather grommeted belts and to line the firepot with castable refractory.
https://youtu.be/PPa6lgaUHjg