Discussion Starter
·
#1
·
This past Memorial day weekend I knew I wouldn't have much time to fish. My family & I were headed to our cabin for the weekend but I had some plans to get out a couple times for a few hours while I was there.
Saturday morning I had some chores to do around the property. I got out with a buddy for a few hours on a local stocked stream. I decided to throw a spinner, knowing full well that it wouldn't be the best option. This stream doesn't get hit hard, but often & recent enough that trout may ignore a spinner. I've had excellent success in the past throwing bait or Berkeley trout worms. Against my better judgment I went for practice with the spinner and less fish. The water temperature was 58 degrees, the air temp was 76. This would be the last temp numbers I was able to get for the weekend as my stream thermometer went MIA. Time for a new one, and a better way to secure it in my chest pack.
As I suspected, I'd be dealing with skinny water all day. It was very tough to keep my spinner off the rocks in any riffles.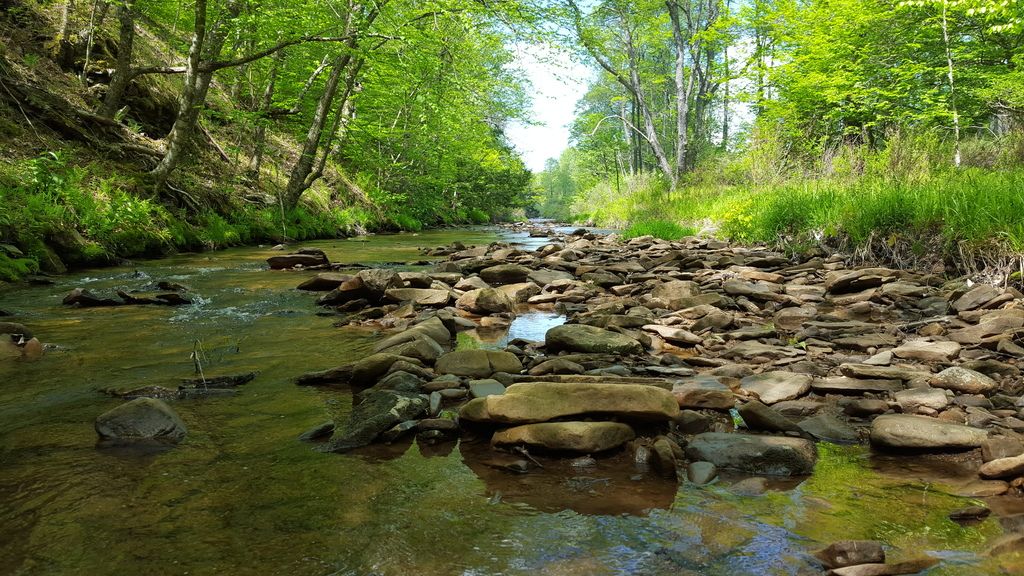 It was slow to say the least. I had many hits from juvenile brookies and a few follows from some pellet heads. I managed a couple here and there. it wasn't until I got out of the stocked section that the action picked up. I was very pleased with the amount of fry I saw in the stream though. No big trout were had today, most were in the 5-6" range which is typical for this free stoner.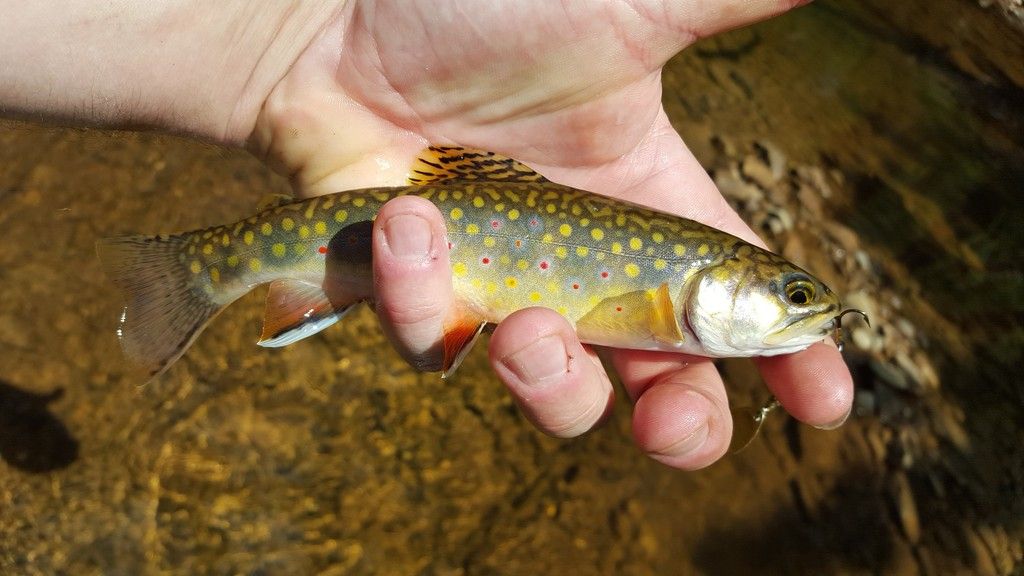 We also ran into the game commission walking in. No worries, they released a small bear a few miles downstream. Only 385lbs. He was apparently a chicken thief. We managed not to meet during the time I was on the stream.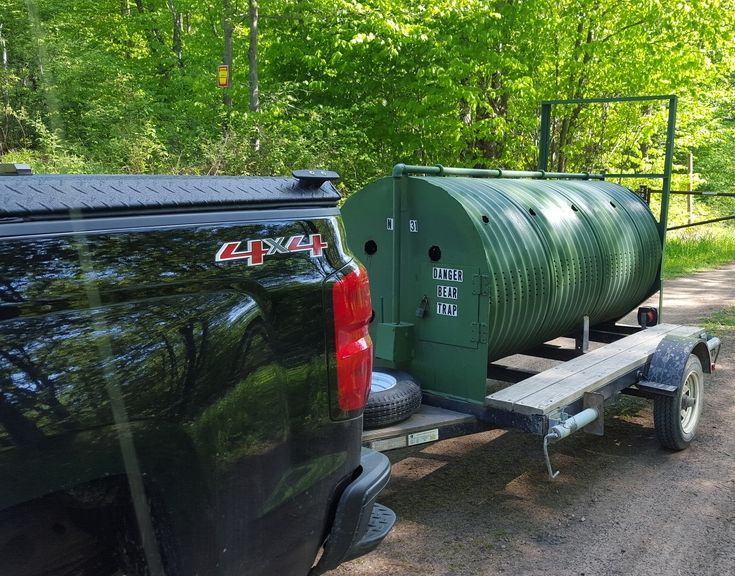 Sunday was time with the family. Made a trip to Rickets Glenn. I wasn't ever there but those trout in the glenn were begging me to throw them a worm...
Monday afternoon I packed the family up then had a few hours to myself. I fished a free stoner classified as naturally reproductive. I've driven over it dozens of times and always thought it looked like it'd hold a good amount of fish. I parked the truck at the bridge and walked in about a half mile. Just enough to get a good feel for the creek, leaving enough time for a short drive to another prospective stream.
The water was tight here; many seemingly strategically placed down trees kept the fish in the water. What the trees were not guarding the toads were. Any time I'd get with in eye sight of a hole, multiple plops from the toads would send the fish running.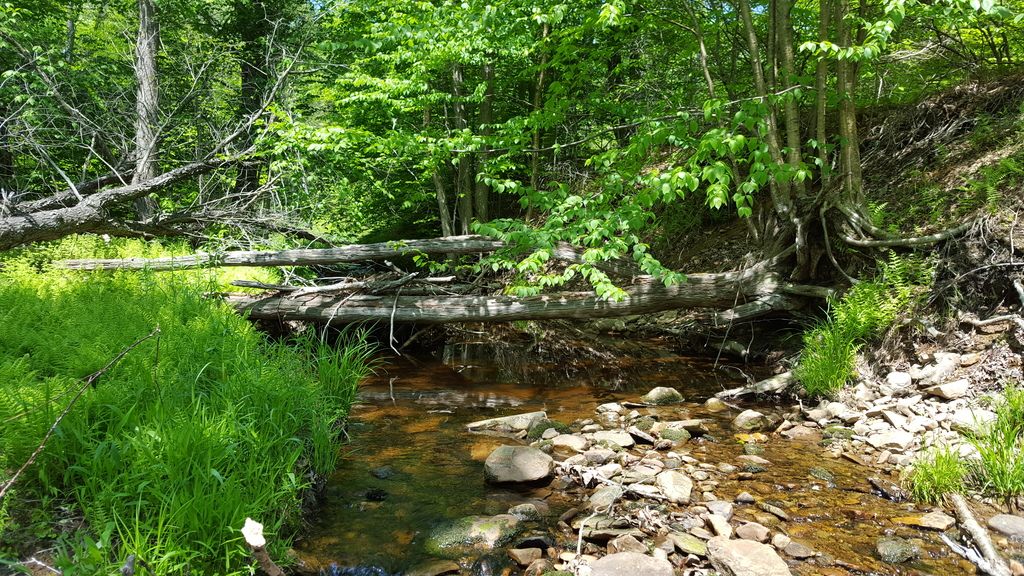 I managed to hook into one fish, get him to my feet where he flopped off. A non catch in my book. I saw many trout, but not what I'd consider a stream worth going back to. The hole downstream of the bridge though looked like it'd absolutely have to hold a few big trout.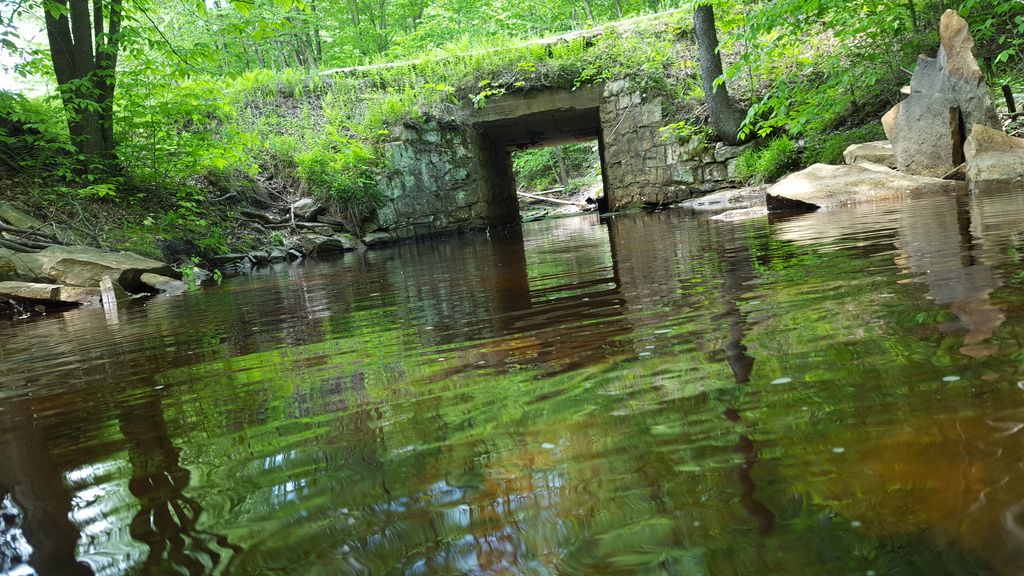 After what felt like 10 casts I hit the concrete wall on the bridge from the downstream end of the hole, let the spinner drop and wham, my only solid hook up of the afternoon yielded this beautiful 10" native.
That very well may have been the largest native I've brought to hand. My next cast in the same spot I locked into another who jumped and threw the hook. I gave it another couple casts with one hit I called it quits and hit the road.
This next stream I've stopped at before to check out, but never fished. I saw enough trout from one spot off the road to know it needed to be fished in the future. This class A is stocked in the lower section, 5 miles & 600' in elevation change separates the area I was fishing from the upper limits the stocking truck will drop fish.
The first hole along the road I stopped at I upped my largest native number by a 1/2".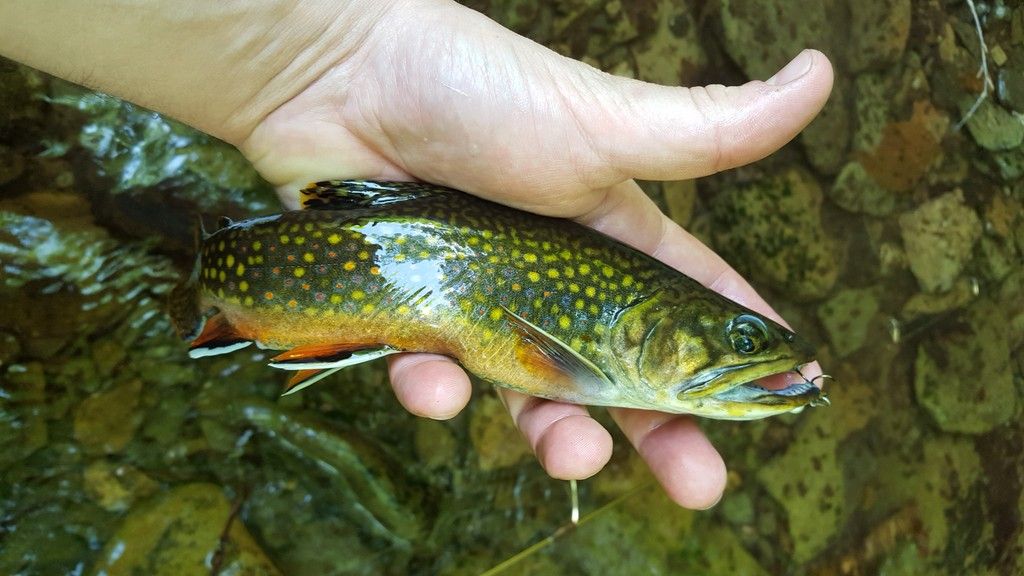 I worked my way up stream a little bit but the water was thin. Back in the truck and down stream a half mile I went.
The action was quick, I picked up a half dozen in short order.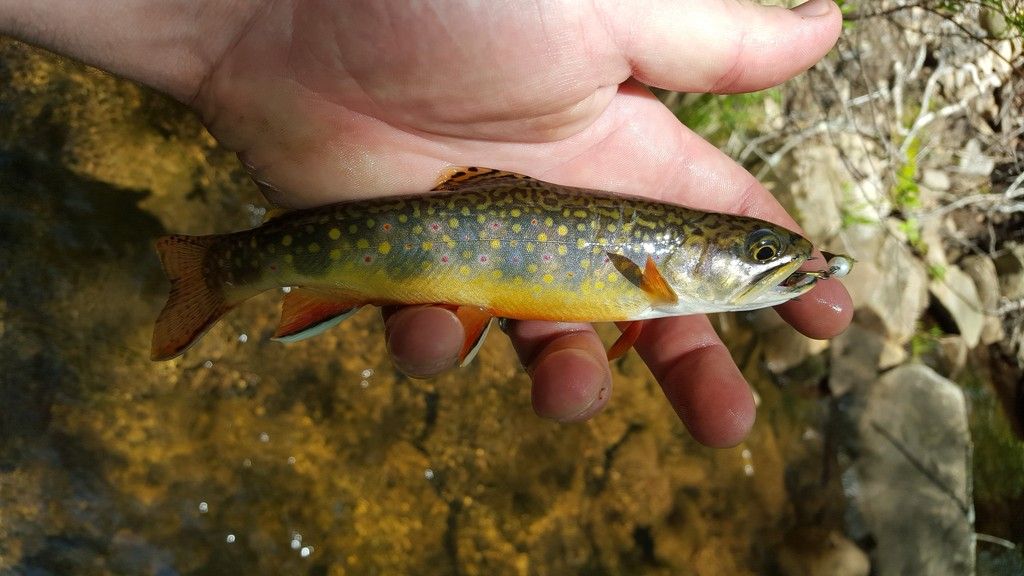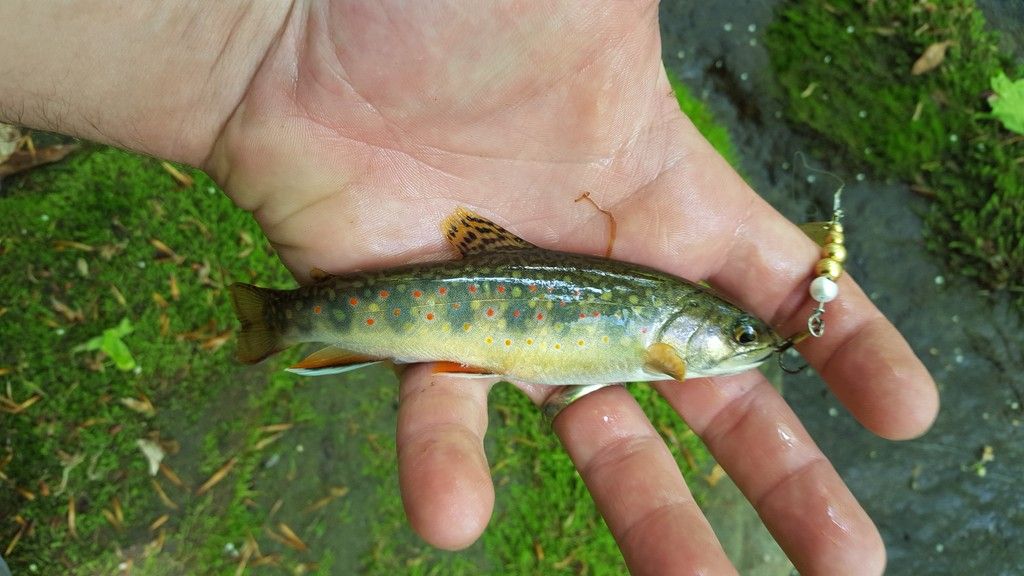 Including this out of place stockie, proving that these guys really do move.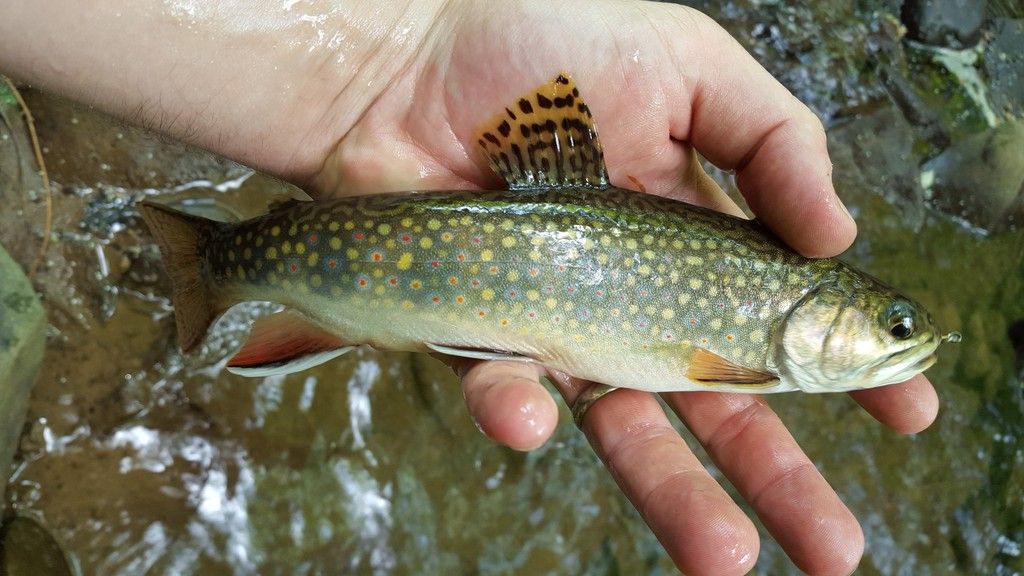 As I moved further up stream the water became less and less and my time for fun was running low. Time to pack up and get going after one last cast into the second riffle in the photo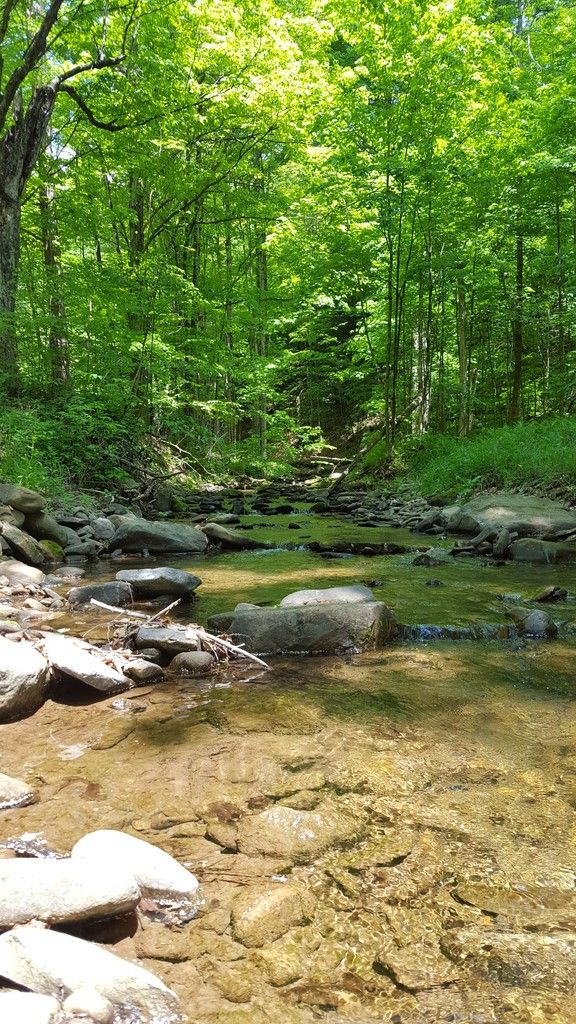 And the fight was on with this monster. A real nice way to end a quick trip.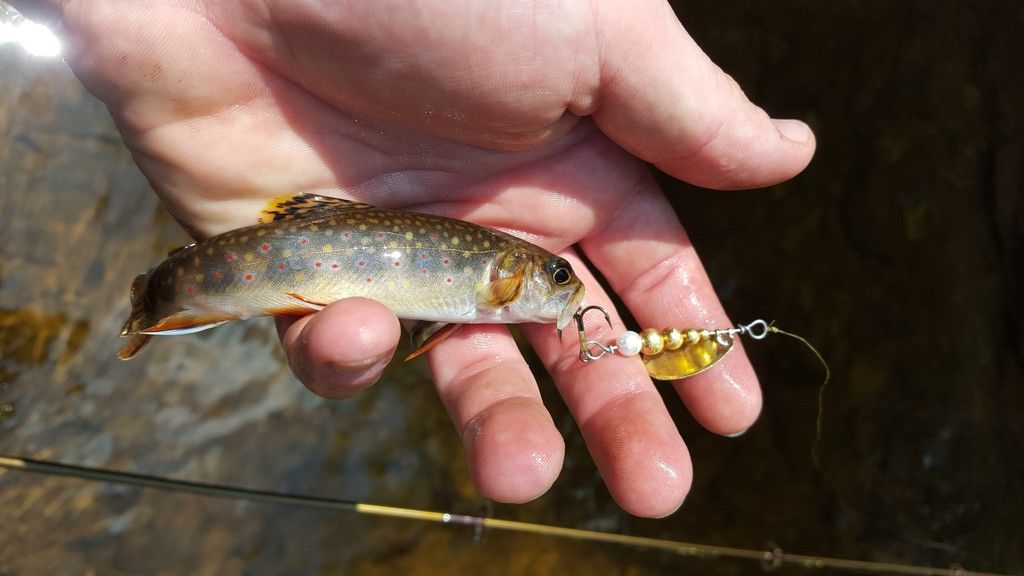 It was a good day that permitted me to check out two streams that have been on my list. I'll fish the lower section of the first and see if the action is any better, preferably after some rain. The 2nd I'll definitely spend more time on. It certainly lived up to it's A classification. Overall a beautiful weekend, it's hard to leave the mountains and head back to the asphalt farms.