Discussion Starter
·
#1
·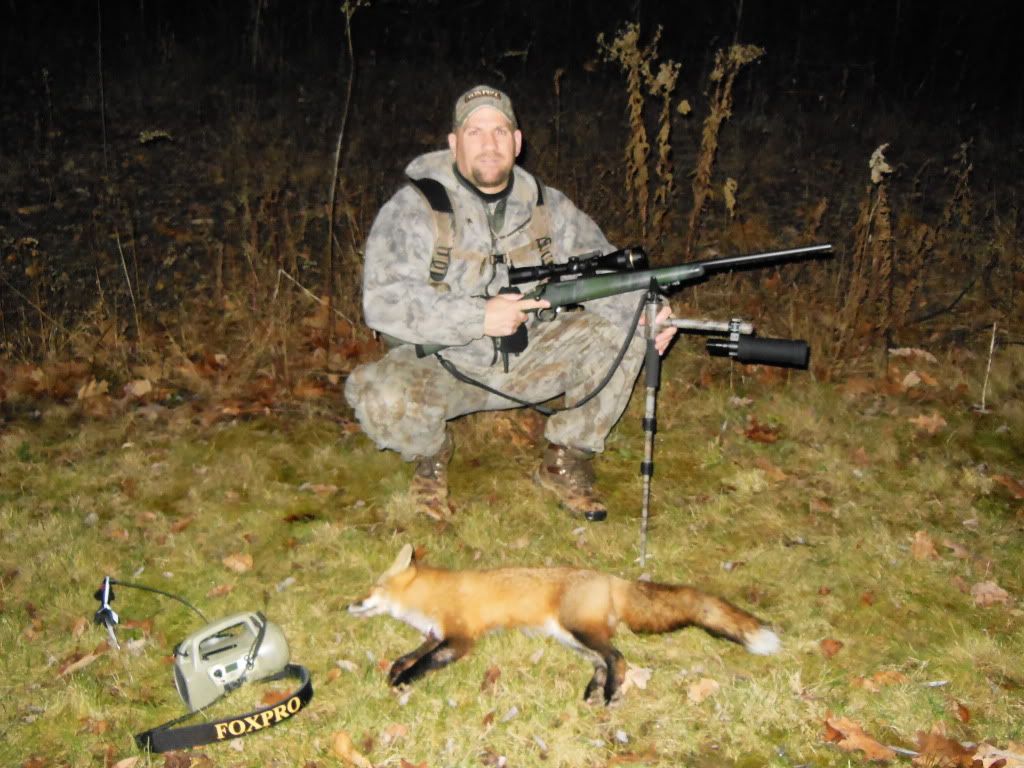 Figured I would share a picture from a semi successful hunt.
First I called in a grey fox and it stayed on the skyline and never presented a safe shot. Strike one!
Next, I called a grey into 25 yards and I couldn't seal the deal before it got my wind. I had neck surgery and I am definitely not on my game lol. Strike two!
I then called a coyote triple that was only 90 yards away on my upwind side but, was just over the property line where I don't have permission to hunt. They wouldn't budge. Talk about painful having three coyotes in a line staring at you and the shot can't be legally taken. Strike three!!!!!!
I did manage to finally connect on a nice red fox at 41 paces. A tough hunt for sure but persistence paid off some in the end. Anyways here is picture for those who like them. Good luck to you all.
Kirk McKendree