Discussion Starter
·
#1
·
Wednesday found me taking another day off from work to go golfing with my dad and some of his friends. With our tee time set at 10:03, there was no doubt in my mind what I would be doing right up to teeing off. My options were limited, but as luck would have it, the stream I fished was running decent and the skies remained overcast throughout the two hours I fished.
As soon as I hopped into the stream, I had a feeling that I was in for some good fishing. I made my first cast at 6:05 AM.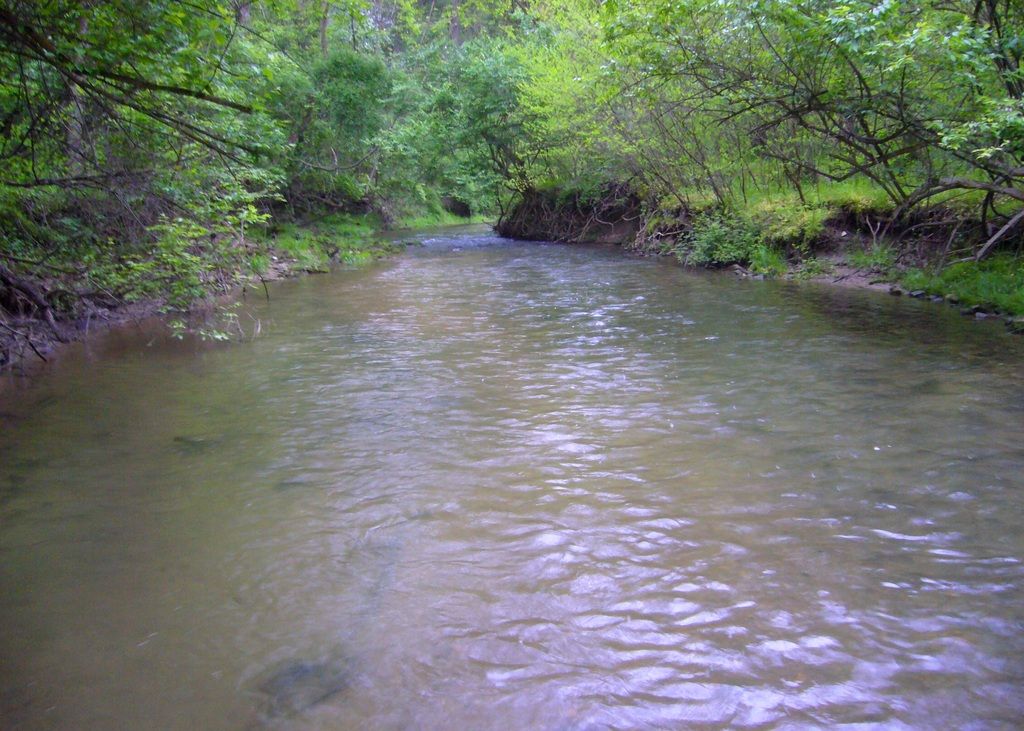 It didn't take more than 3 casts before I was clicking the button on my "pitch counter" to ring up trout #1.
The action was explosive with every pool giving up a couple of fish (and that's not counting all the trout that came "unbuttoned" on the ensuing fight).
It's May days like this that make me wish May could last for 90 days instead of just 31.
Before I knew it, I was punching up number 20 for the morning.
At this point I was averaging 30 trout per hour!
I just kept plugging away and the trout responded with overwhelming aggression.
Number 30 was rung up right on the 1 hour mark. Now that's what I call a Power Hour! Although I don't track hour by hour stats, I am 99% confident that this was my best hour ever of trout fishing.
It finally happened about 2 minutes after tallying my 30th trout of the morning - I ran into rather fresh boot tracks. The fishing came to a screeching halt! At this point my options were to fish on for another hour or hang it up for the day. I chose to stick it out.
The fishing in the second hour was still what I would call decent (10 trout in hour 2), but after that first hour, it really seemed to drag on.
At 8:05, I attached my spinner to an eyelet on my rod and called it a day.
40 trout in 2 hours of fishing is a great day in my book! I wish I could say the same about my golf game that day...