Discussion Starter
•
#1
•
After watching the camp that RB put on his place...we decided to go the "shabin" route as well. We started with a custom built (we picked the shed style, window and door placement, roofing material, and colors) 12' x 40' shed....and then started the interior work.
Shed was put in place in early September in 2013...the driver has some pretty crazy skills with that truck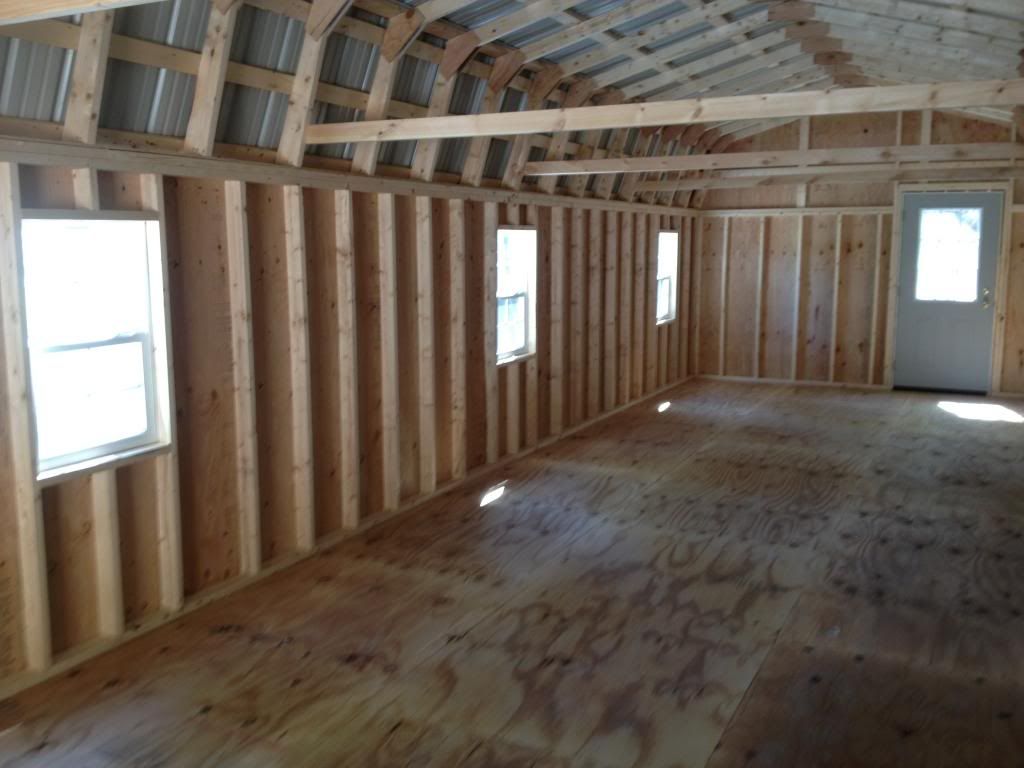 First we insulated the walls...it worked out well as the shed was built with 16" center studs.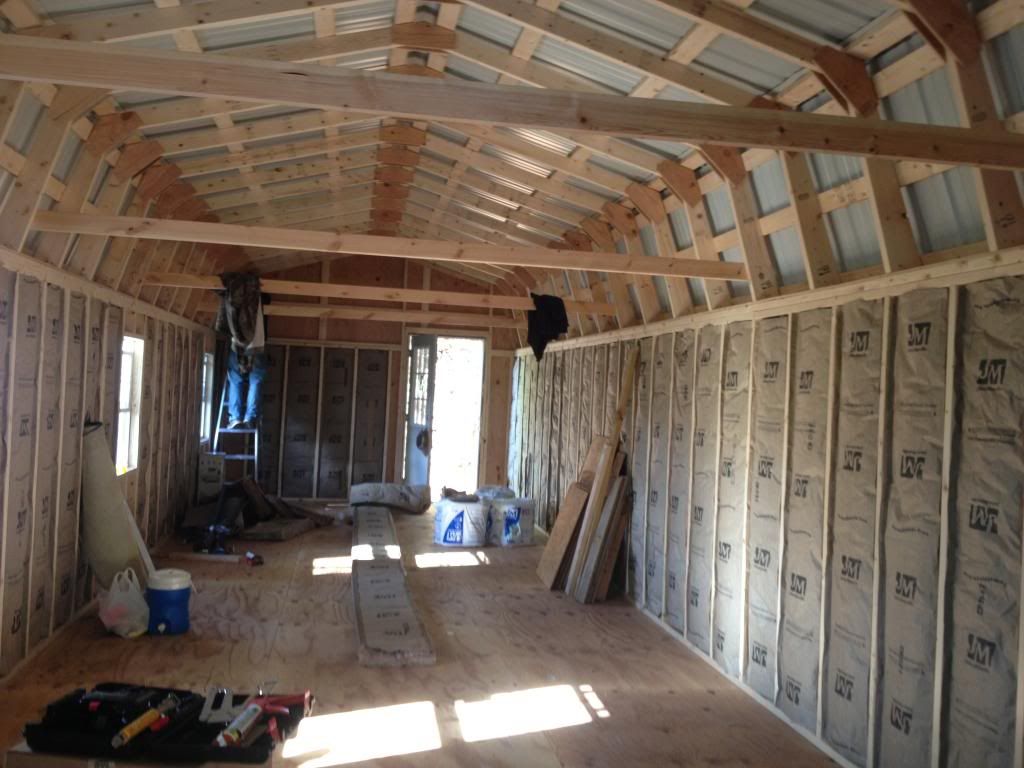 Then the ceiling - it was on 24" centers...
We ended up having to re-do the ceiling insulation as we had massive sweating issues with the tin roof during rifle season. We added soffit ventilation holes, styrofoam spacers between the insulation and the roof, and changed out the ridge cap foam with a more breathable foam. Lesson learned the hard way...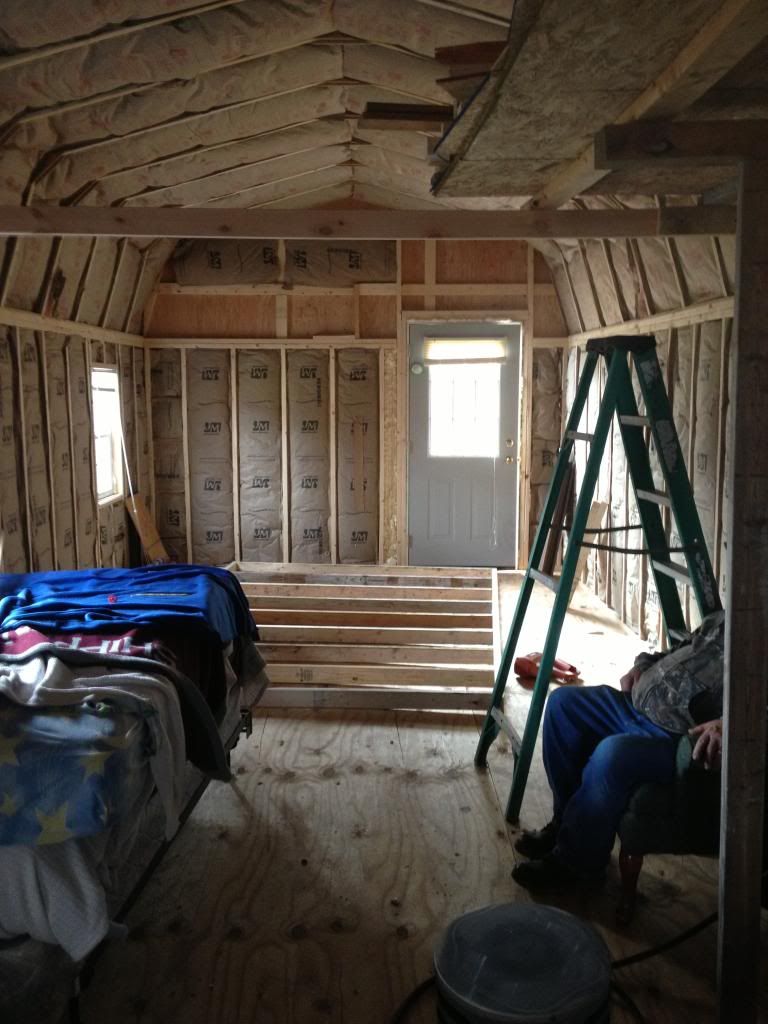 Next we divided the back section of the cabin, about 10ft, to make a bathroom on the right and a bedroom on the left. The shed style we selected allowed us enough room to have a small loft above these two rooms. Loft over the bathroom is higher due to the man doors on both ends of the room.