Discussion Starter
·
#1
·
Well this was a weekend I was waiting for…wish the weather was better though. Ground was really soaked and everytime I thought it was going to start to dry out just a little , it rained again. Not going to complain about it too much because last year these first couple plots dried up right after I got seed in them and were real duds.
So as of 7/26/2009 here are where the plots stand. I did drop one of the small logtrail plots from the line up this year because I am cutting some birch out of there from now thru winter so I figured with the ATV and cutting logs a plot would not survive, so just mowing that one to keep it maintained.
This year I finally broke free of the cost of the brand name mixes…after some plot failure last year it was an easy separation to make. I got to talking to Chris, I mean "pheasants", on HPA here and he told me he had started a seed and habitat improvement Company in Ridgeway , PA called "Hilltop Seeds" . I started telling him about my plots and how most are on a hilltop..LOL.. and he came up with some mixes to match my requests for me to try. Although not all plots got total re-dos as some had nice clover coverage…even those got an overseed of Chris' s Clover and Chicory mix.
So starting from the TOP of the hill to the bottom…the 2009 Plot lineup for my "hill".
The Camp plot
This one just got some press here…(see Bachelors and Bachlorettes in trail cam forum)..but it was just sprayed and dying weeds then with a mineral block in it. My steps here…mowed the dead weeds, limed and fertilized, tilled with the King Kutter, then laid down the seed, Winter Wheat and Turnip/Rape mix, then finished it off with the chain harrow to mix it all in.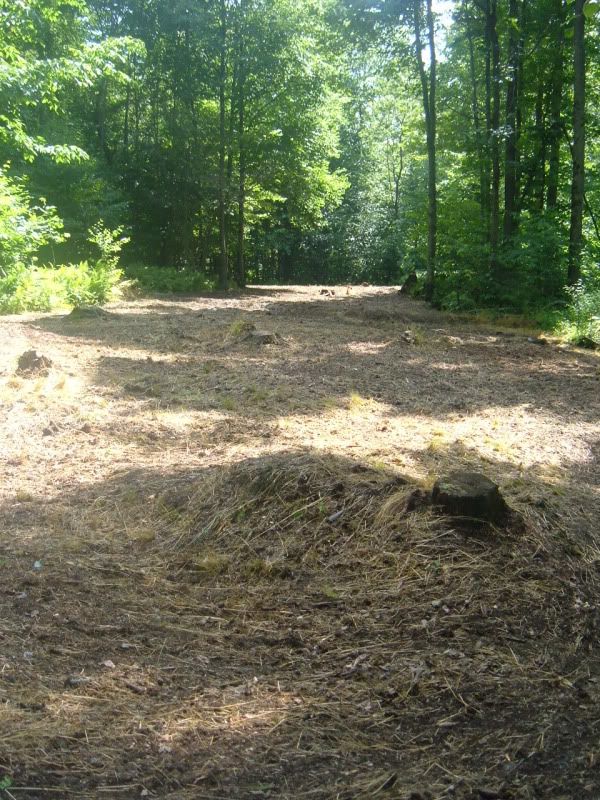 The finished seed bed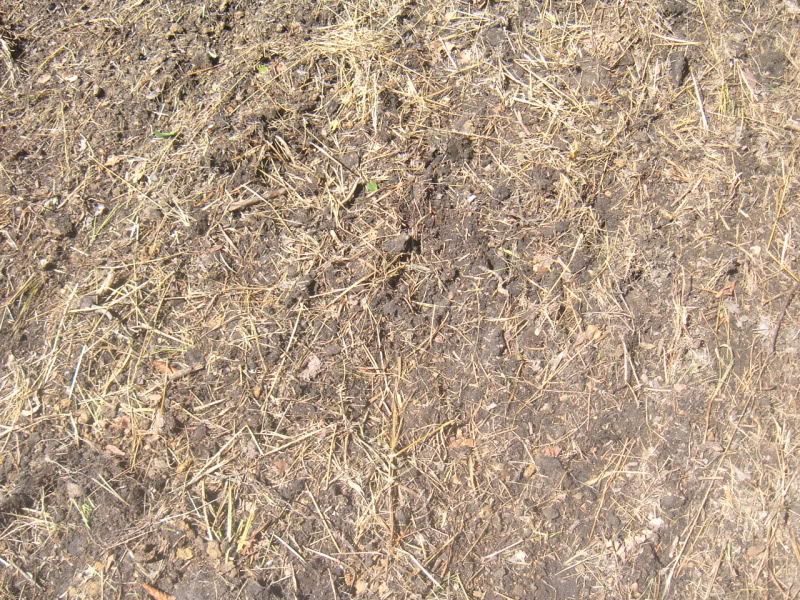 Then down to the next bench for the Ridgeline Plot…another second year plot, first year was a bit of a bust but this is a huge travel corridor. Same steps and seed mix as the Camp Plot, except I put in some leftover clover hoping maybe that will start to establish next year since I do mow this one. Could use a few bordering trees dropped to pen it up, but they are promising timber trees. For those of you that have seen my mock scrape pics in the Fall..the big tree on the right and the little tree on my left (licking branch tree) are the BEST set-up I have on the property for that, BTW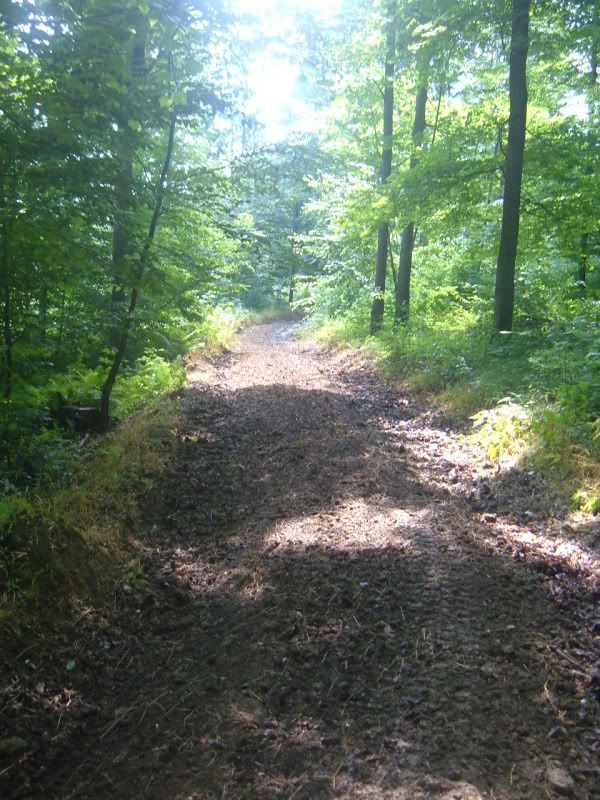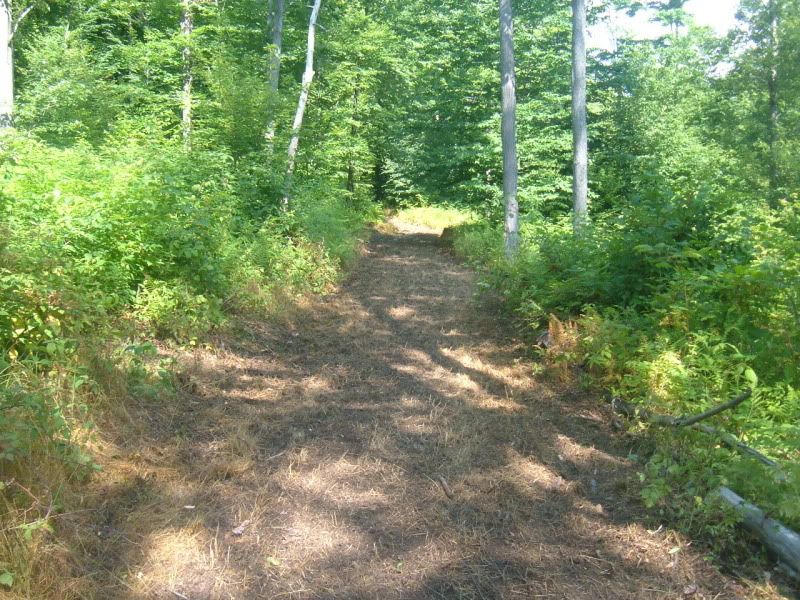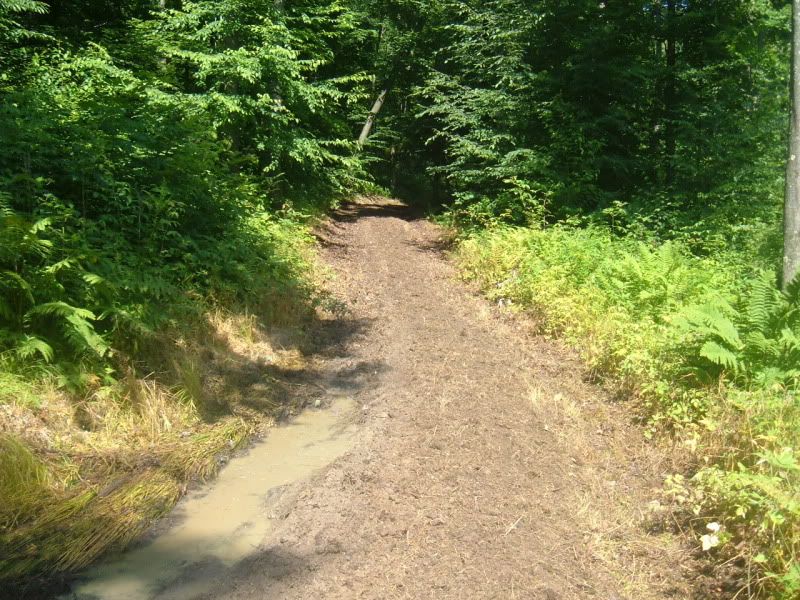 Next stop is the Orchard Plot.
This got a little reseed of clover/chicory mix after a mowing, but no major work done here other than 3 mows so far this summer. Got some weeds in it but overall a thick clover patch for a woods plot. I will mow this one more time next week, then maybe just run the chain over it, and I may put some of the turnip mix in here just to add to the buffet for winter. Thoughts?
Dogbone Plot
This one got a real variety put in it…clover, chicory, turnips and even a little winter wheat. Since this one is in near the wintering pines it gets hit all the way to March…so I like to really mix it up here. Basically a little of all the seeds Chris gave me. The green is ryegrass from last year. I did not spray this in 2009, but likely should of.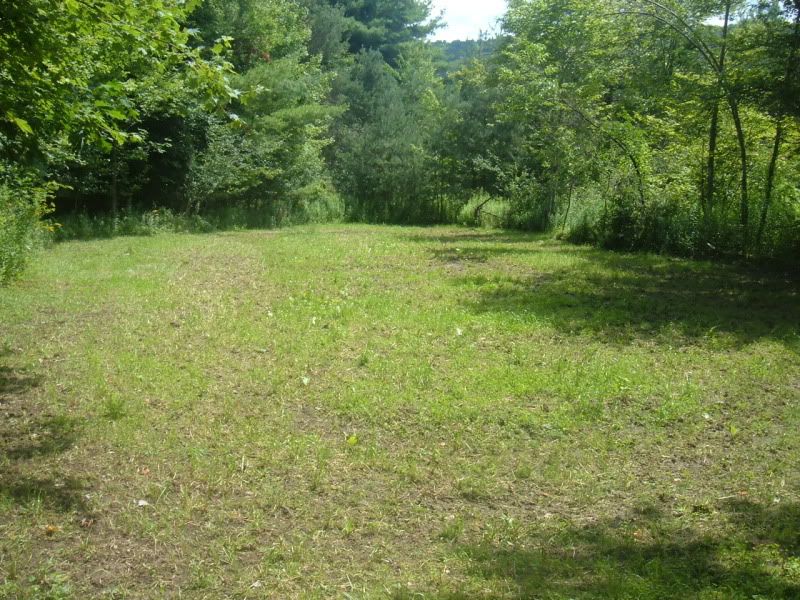 Pasture Plot
Just something I mowed and started to plant last year figuring it is better than nothing..…clover and chicory over seed this year.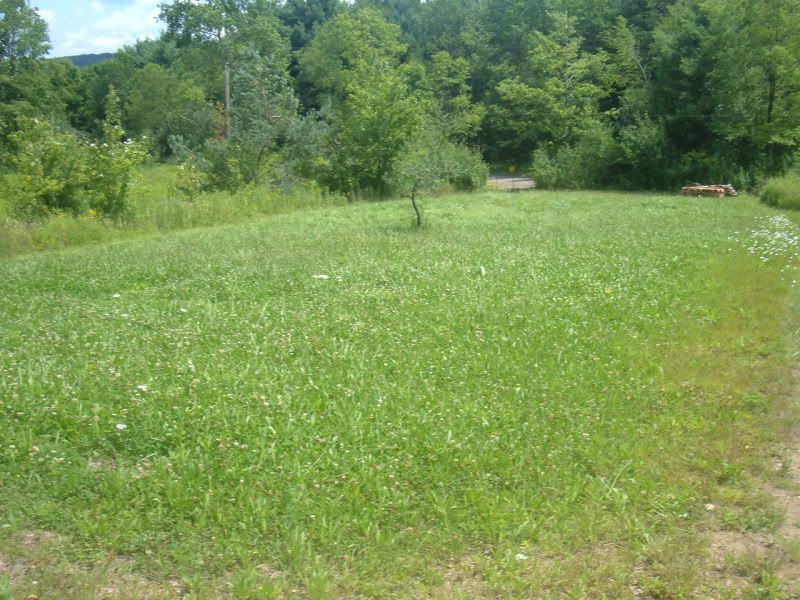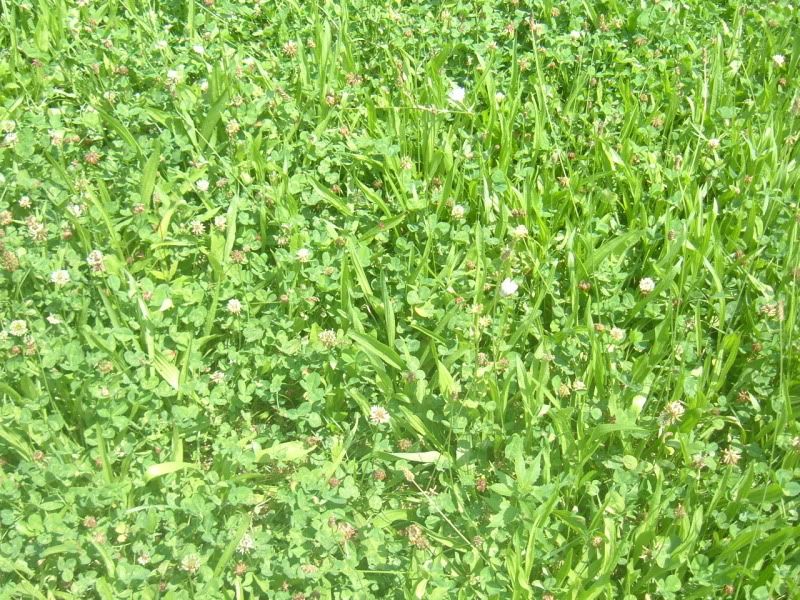 Now I can go Quebec fishing in early August and have no worries about getting seed in..I will fertilize again in mid August then maybe once in mid September…short of that if I don't get a chance to do anything else up there I am happy on what will be provided this Fall and winter for the deer.
I'll update this as it starts to grow. But the way the rain is coming down maybe rice would of been a good 2009 choice.