Discussion Starter
·
#1
·
For the last 4-5 years I've helped guide the wheeling sportsman hunt at Bombay hook. It's a great event where handicap hunters get a catered breakfast and lunch and a guided hunt on the refuge.
There were a decent amount of birds on the refuge but nothing like it should be. The Audubon society brought a lawsuit against the refuge a few years ago for using GE crops so now they have no corn, beans or wheat planted. There are plenty of fields and roosts around the refuge so I don't think as many use the refuge and the ones that do go elsewhere to feed which makes hunting even tougher than refuge hunting already is.
Helping out on one of these events really makes you think about the things we take for granted. I think 10 guys showed up for the event. Wayne, Sean and I took 2 of the guys to the same blind rather that hunt blinds that were close to each other and compete for the birds.
For the conditions, we made out pretty well. We got 2 flocks in to the decoys in the morning but no birds harvested. The guys were beating themselves up for missing during lunch. We told them not to worry about it, hopefully they'll have another chance in the afternoon.
The afternoon flight was better than the morning but most knew exactly where they were going outside the refuge. We finally got Mark a chance and he connected. It wasn't long after that Scott got a chance and connected. The smiles on their face and the excitement made for the perfect ending to a great day hunting.
I look forward to doing it next year. Check out the Wheeling Sportsman website and volunteer to help out or host an event. It's a great time and a way to get guys out waterfowl hunting that may not be able to get out otherwise.
New GHG Pro-grades in action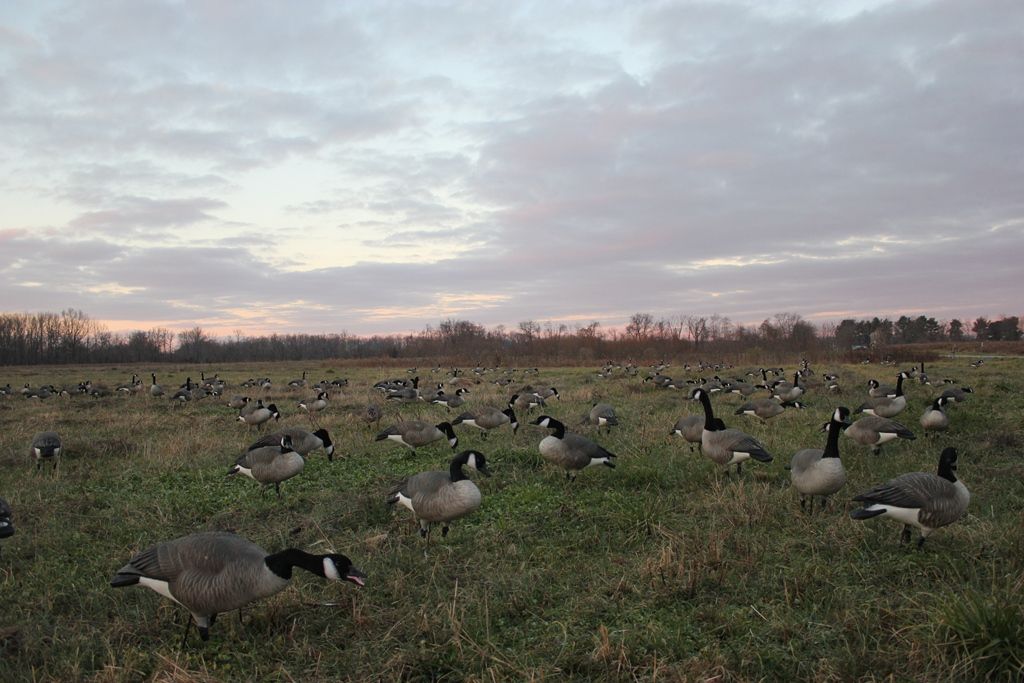 This guy though he was getting an easy meal