My entry, taken October 14th
Shy tufted titmouse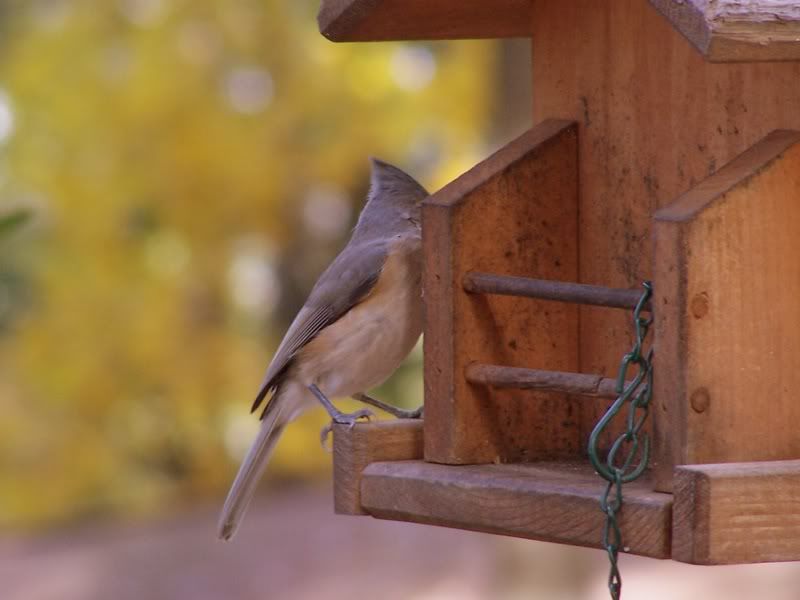 I had fun with this contest, spent two nights trying to blend in by the feeder and it must have worked. Tonight I had a titmouse land on my head! Here are some other pics I took while waiting...
I tried for a while to get a picture of this guy eating, but I ended up with 22 pics very similar to this one which is slightly inappropriate...
...or like this, too blurry from the furious pecking.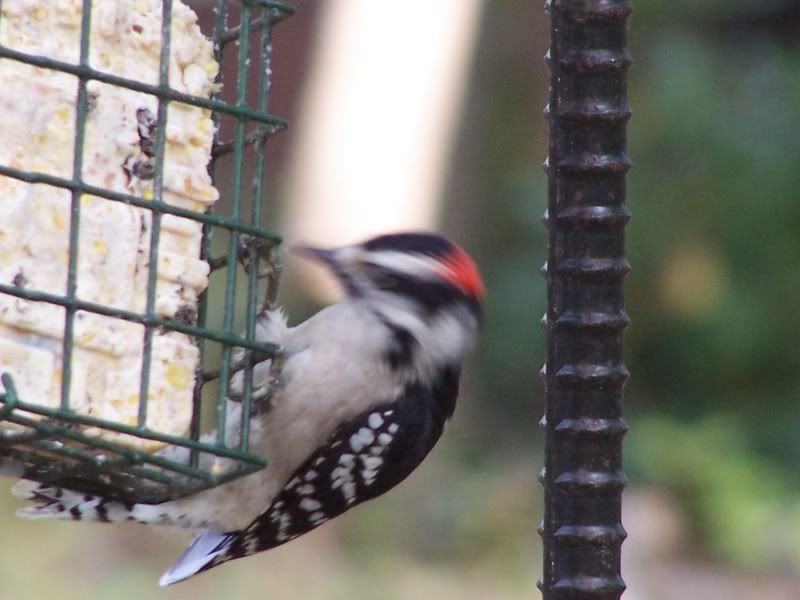 Got some interesting blurs too when I was using the burst mode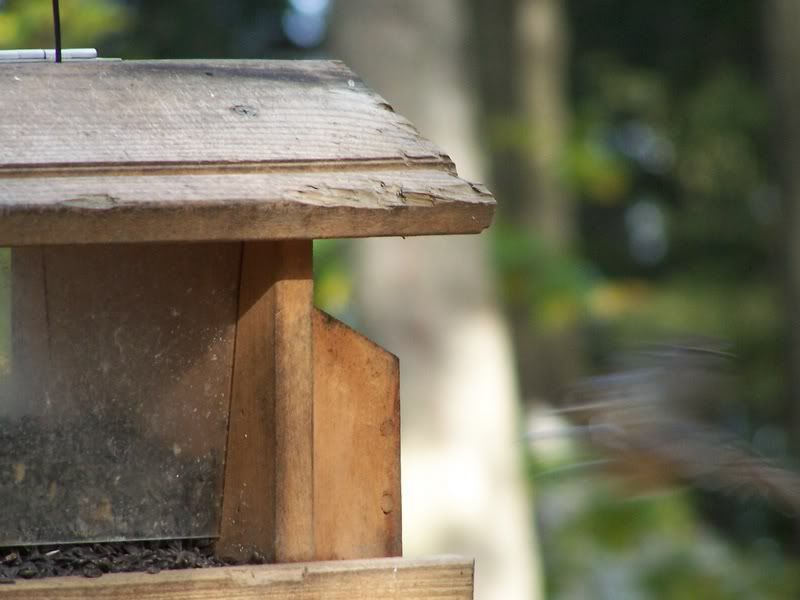 Some playing peek-a-boo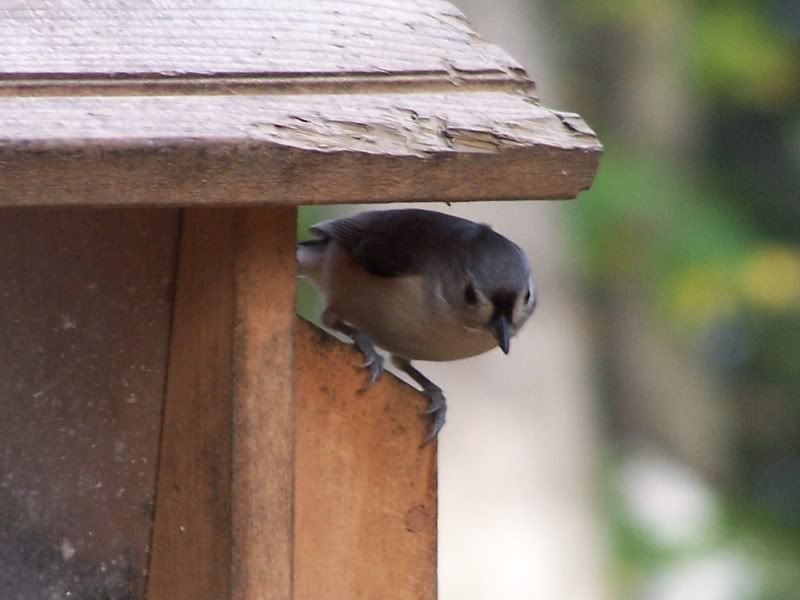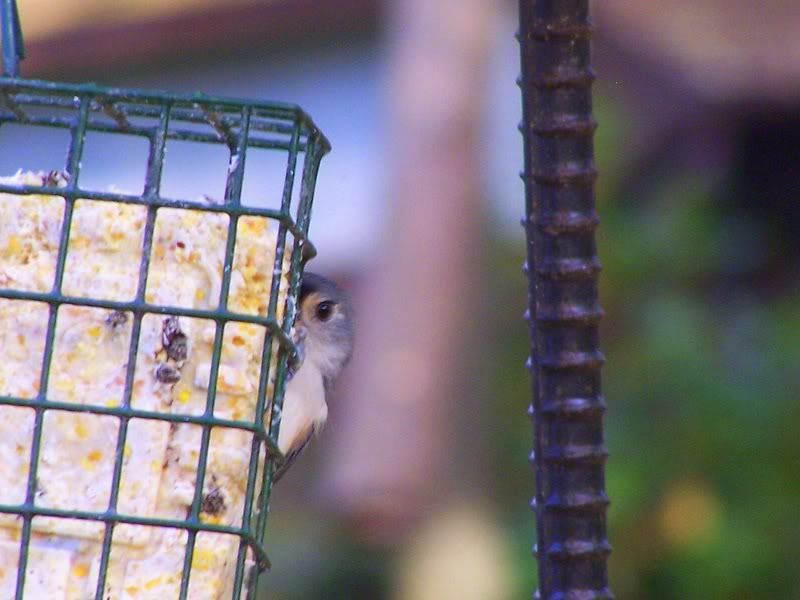 Then tonight this guy landed above me,
...
...a brown creeper, I saw several of these yesterday hunting, 4 in one group of birds that moved past the stand in the evening that included golden-crowned kinglets, black-throated blue warblers, blackburnian warbler, blue-gray gnatcatchers and a black and white warbler.
The birds are on the move, now is the time to be outside!