Discussion Starter
•
#1
•
Alright guys got a chance today to get out and set-up the "trap" to catch the snowshoe hare who left the tracks I found all over this deadfall last week. Operation Showshoe is now undeway.
Here is the deadfall that runs right along the last drop above the creekbottom. The aspen deadfall I talked about in my other thread had runoff running around it so I decided to use this old birch trunk as his trail ran along there too. The melfoff had removed the visible run but I am hoping the food source there will have him coming on back thru.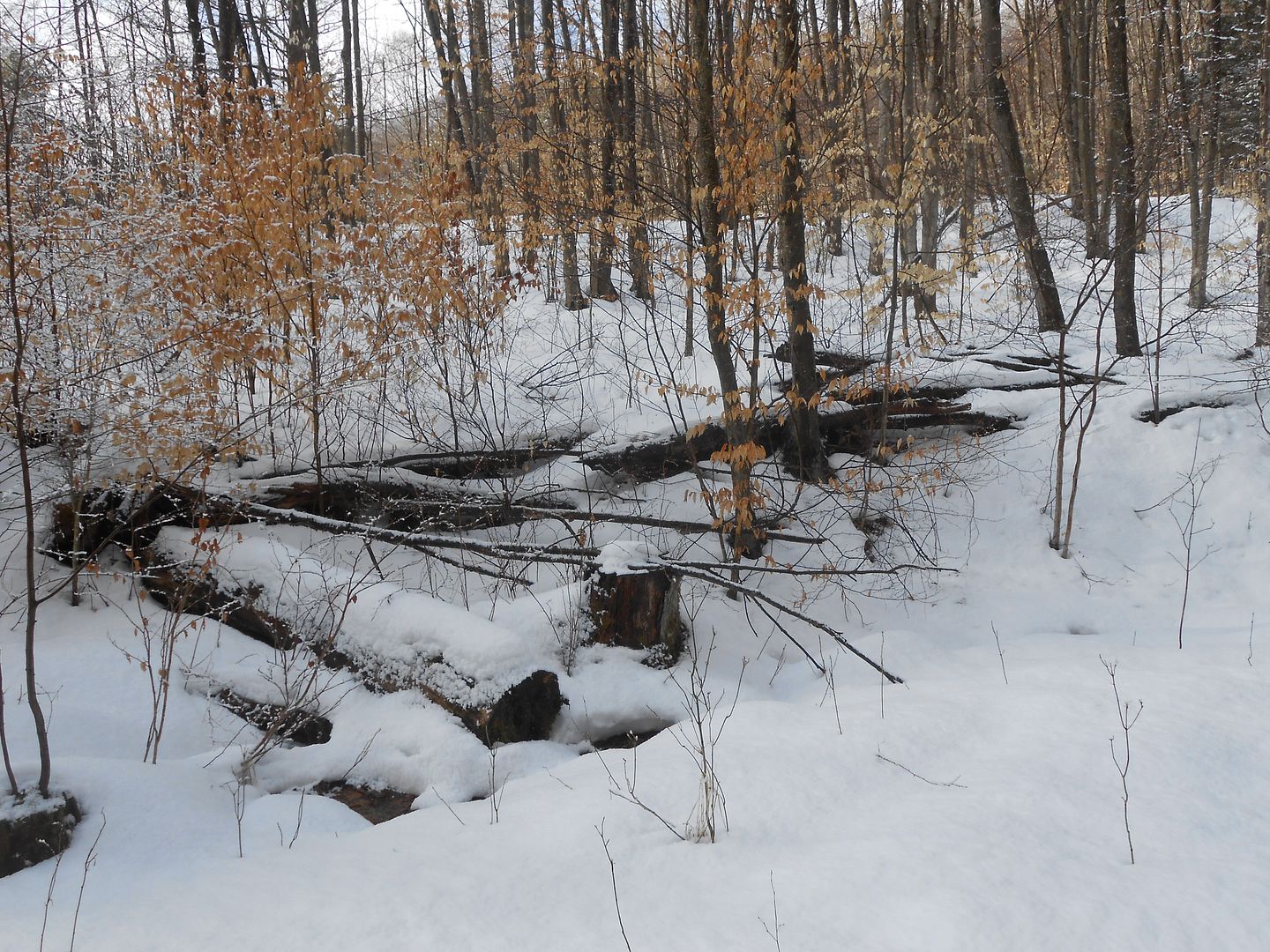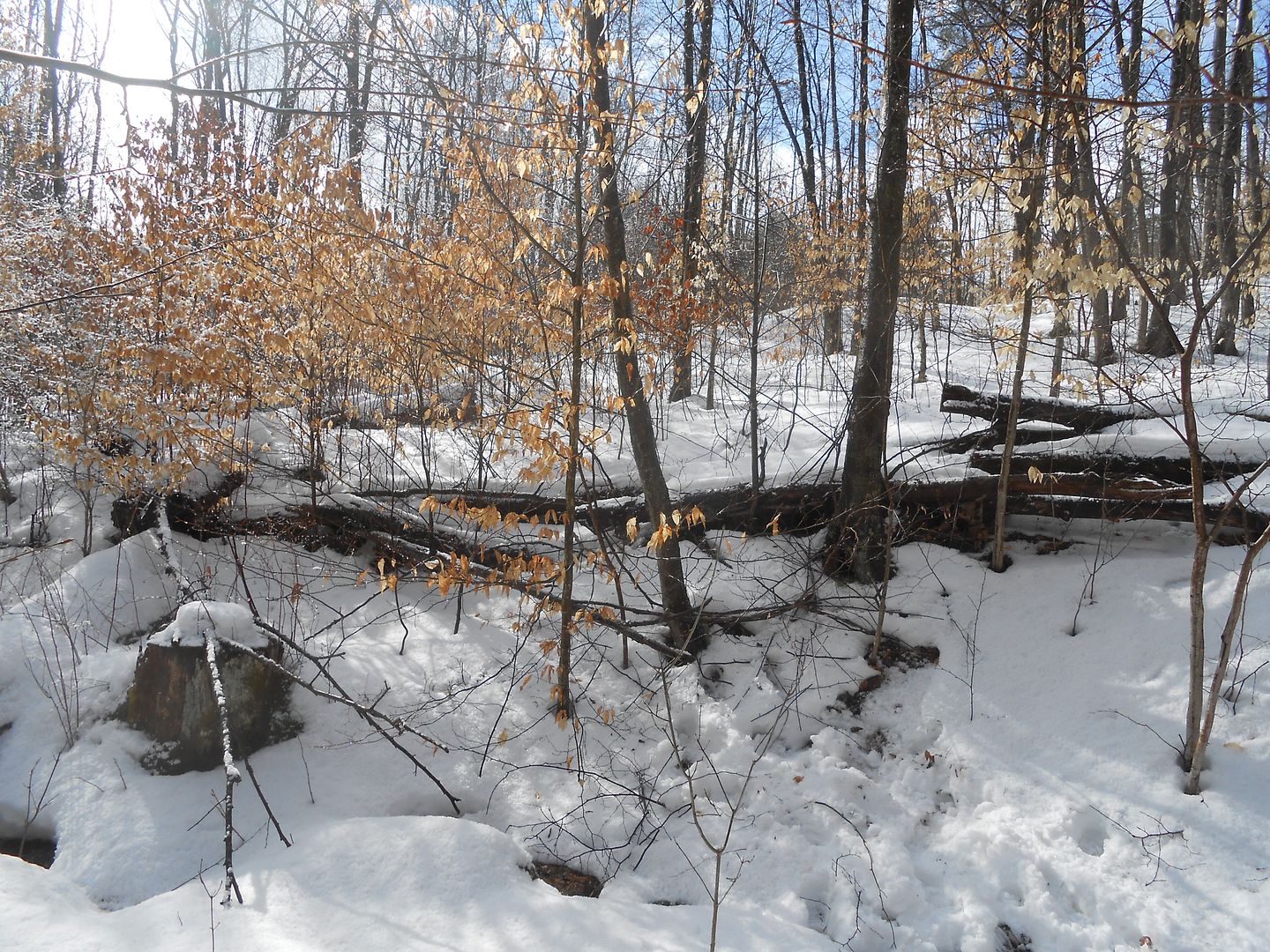 For bait I brought in some alfalfa hay and tucked it in a hole in the base of a tree, then surrounded it by some of the apple tree trimmings from last week.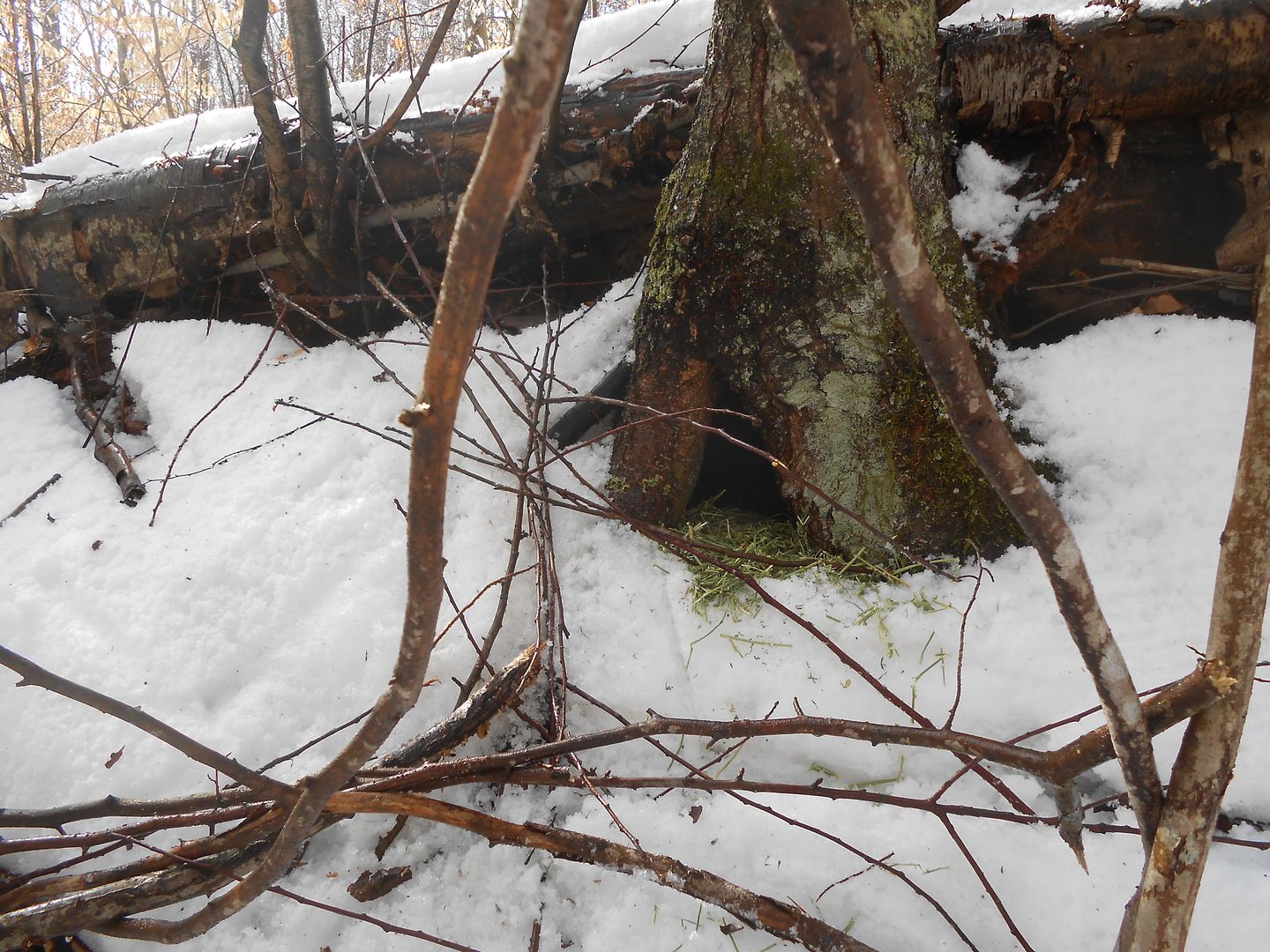 I set up two cameras, one close to the bait and on 30 second video mode, in beech on the left, and then another looking over the entire area from about 15-20' away. That one is in 3 pic mode.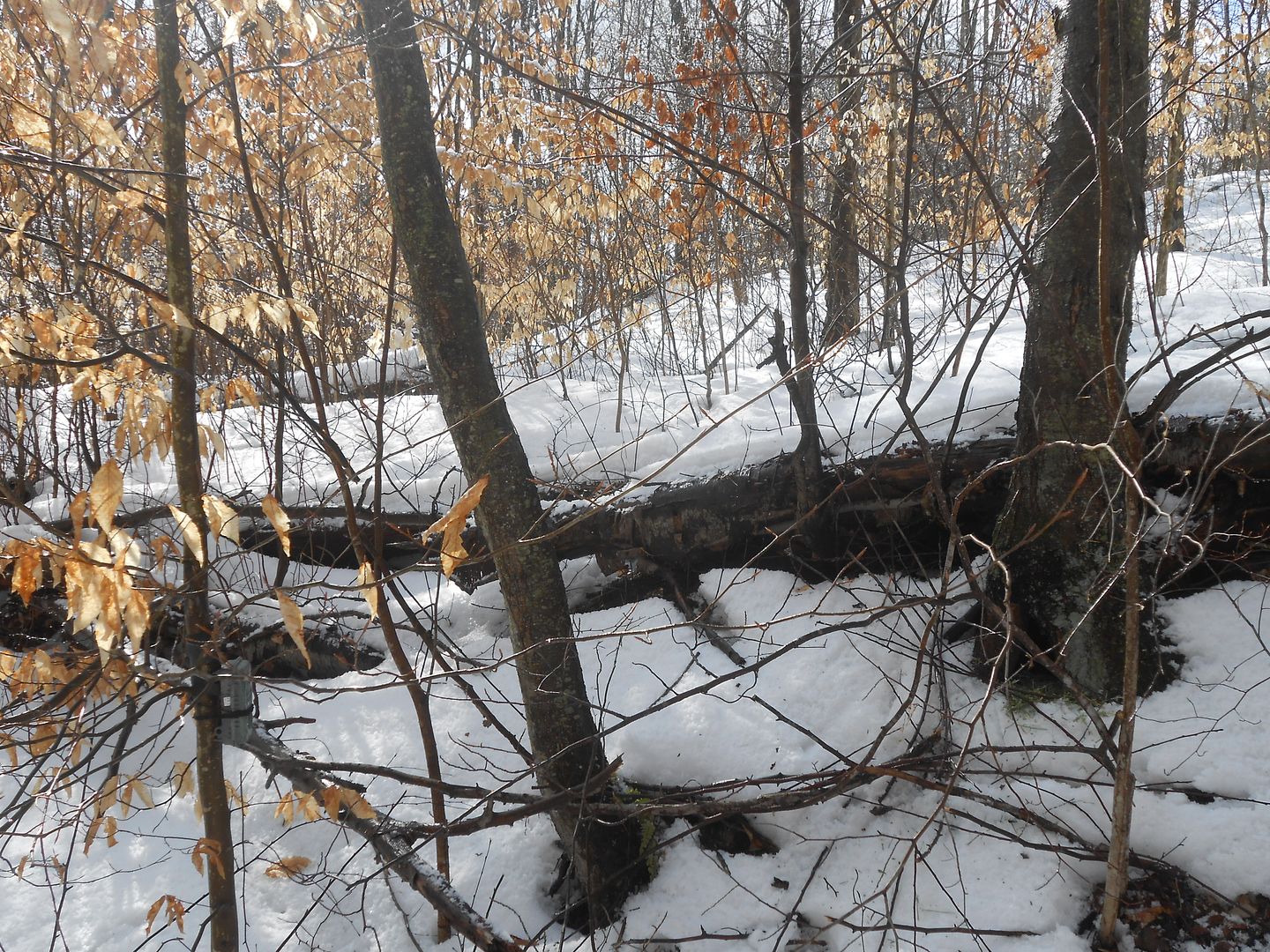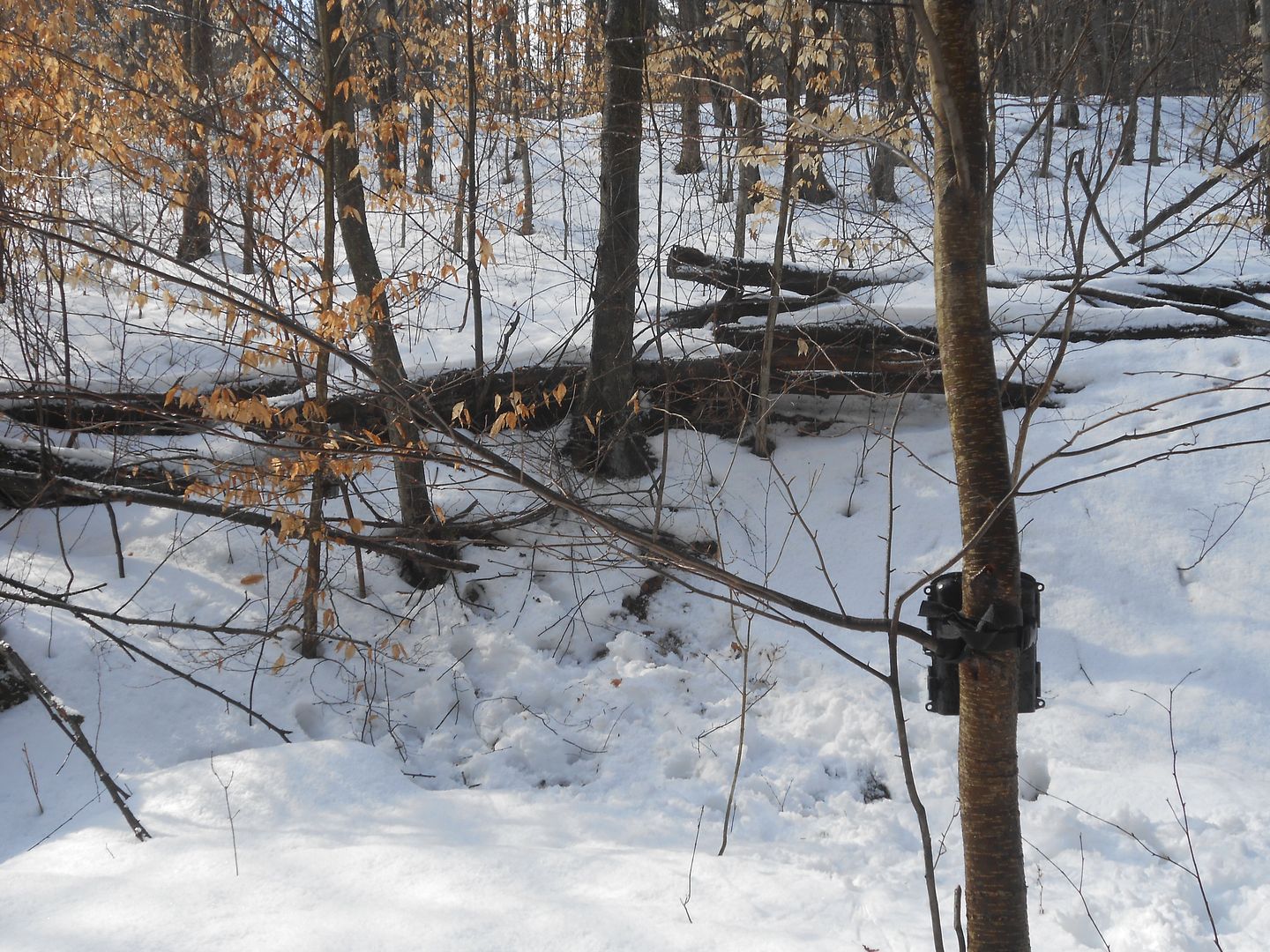 I was a little disappointed that with yesterday's fresh snow on top of the old there were no tracks around, but several times in set-up I could smell the alfalfa so I am hopeful if he is still there he will stop. One other point against us (perhaps) is that the south slope across the creek has several bare spots so I am not sure if he will head over there for the easier eating.
Anyway Operation Showshoe is On as of noon today. Also, the prospects for a drummer cam this spring look good as I flushed 5 on my short hike.