Discussion Starter
•
#1
•
We decided to hit the creeks on opening day instead of trolling at the lake because the kids wanted to go there. We decide on Mill Creek. It was up quite a lot but fairly clear. We decide on a hole that has been good in the past, and I know got about 5 buckets of fish during stocking. The hole just below got a couple of big goldens and a huge breeder brown, but it was covered early.
My 5yr old wanted to use worms, and the 8yr old wanted to use spinners. I had to cast for them to stay out of The trees and other lines. On her first 5 retrievals I watched a tank of a golden follow her spinner in. With the creek being up and slightly tinted you could see no fish in the hole and I was excited to see this fish follow her in. On the next cast I went over my buddies line and handed the rod over top of his rod and gave it to my girl. She starts to crank and her rod folds over and the drag starts ringing. It is a big golden!! She fights it for a minute or two and gets it to the bank. Just as I go to grab it the hook pulls out and he swims away!! So disappointing!! I tell her to keep at it and not worry about it. Well, about 10 minutes later, she starts to retrieve and wham, another monster on!! This time, as the fish comes up, I see THREE other goldens swimming with it. She fights it to the bank, but this time it is hooked good and I toss it onto the bank. Her first golden!!
A 6lb 2oz, 25" beauty!!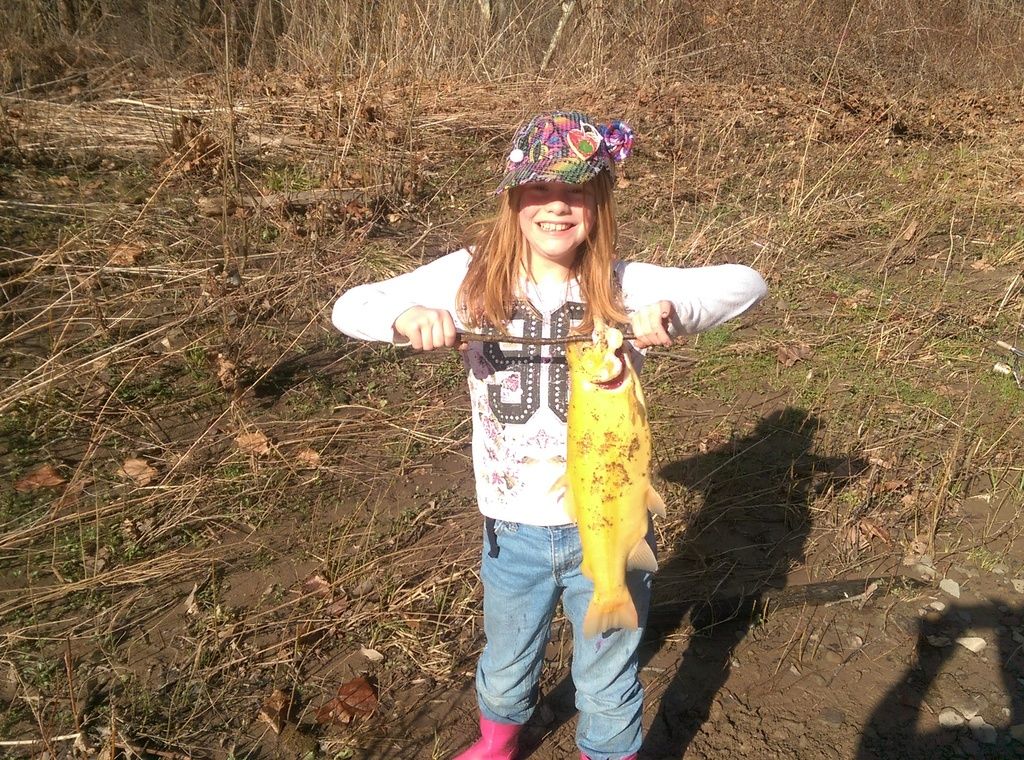 After that she was content with sitting with her fish for a while!! Lol.
I caught a few average bows and browns on spinners and spoons, and my younger girl caught a sucker. My buddy caught a few browns as well, and lost a big one, but we didn't see what it was.
My younger girl wanted to reel in some spoons as I was casting. I flip one out and hand her the rod. She starts reeling (too fast, as I am telling her) and, wham, she has a big one on!! She starts fighting it saying she needs help, but I let her fight it. Sissy helps hold the rod so she doesn't lose it. Gets it to the bank, and it is another big golden!! Guess she wasn't reeling too fast!! Lol.
Another beauty at 23 1/2" and 4lbs 10oz.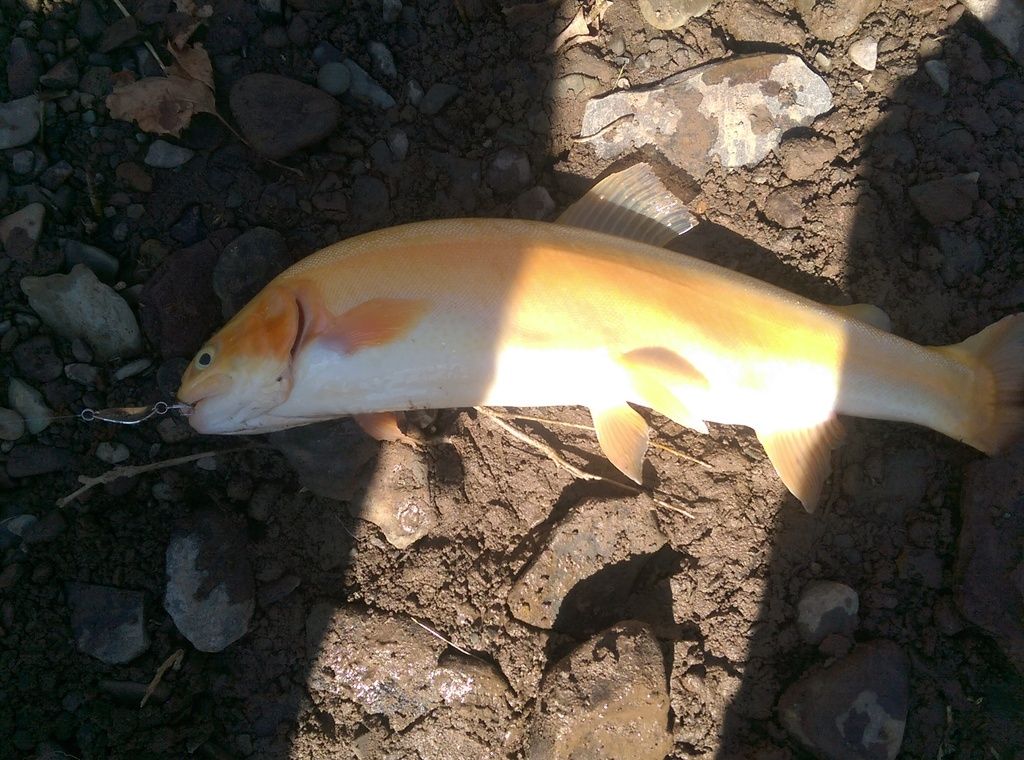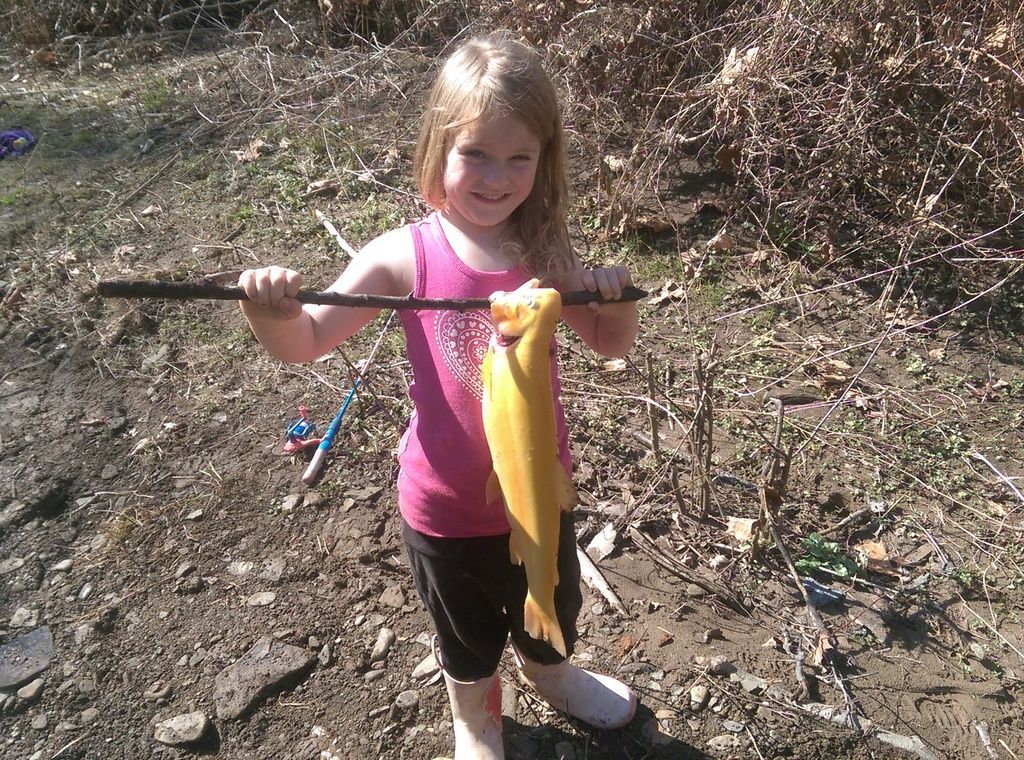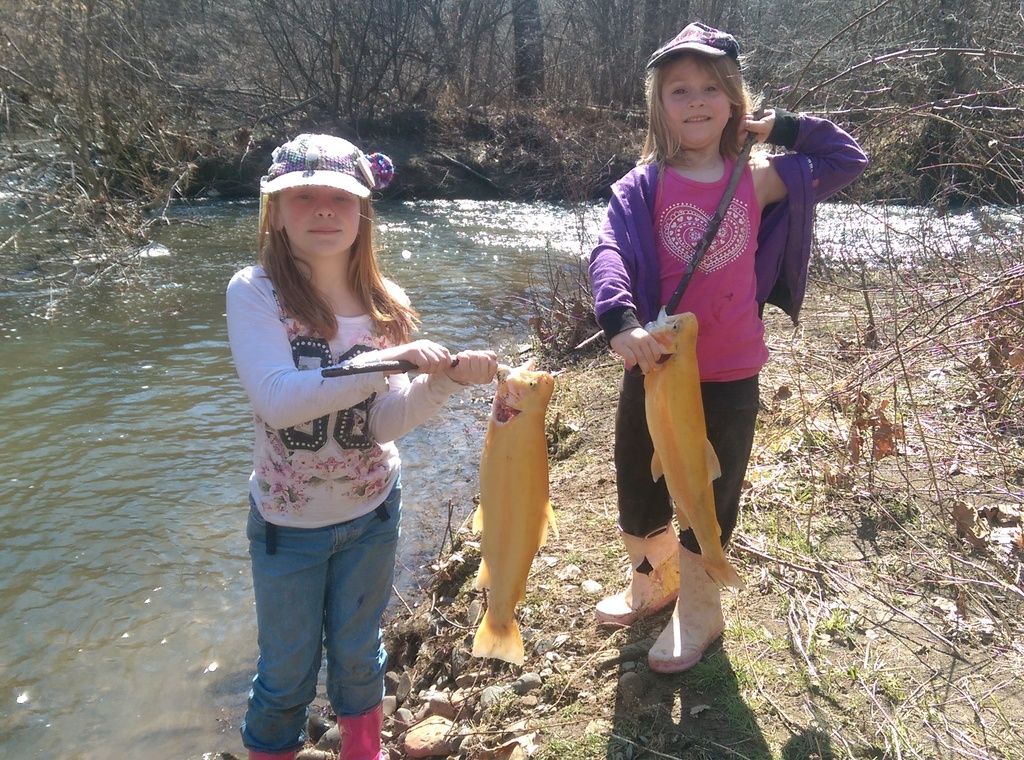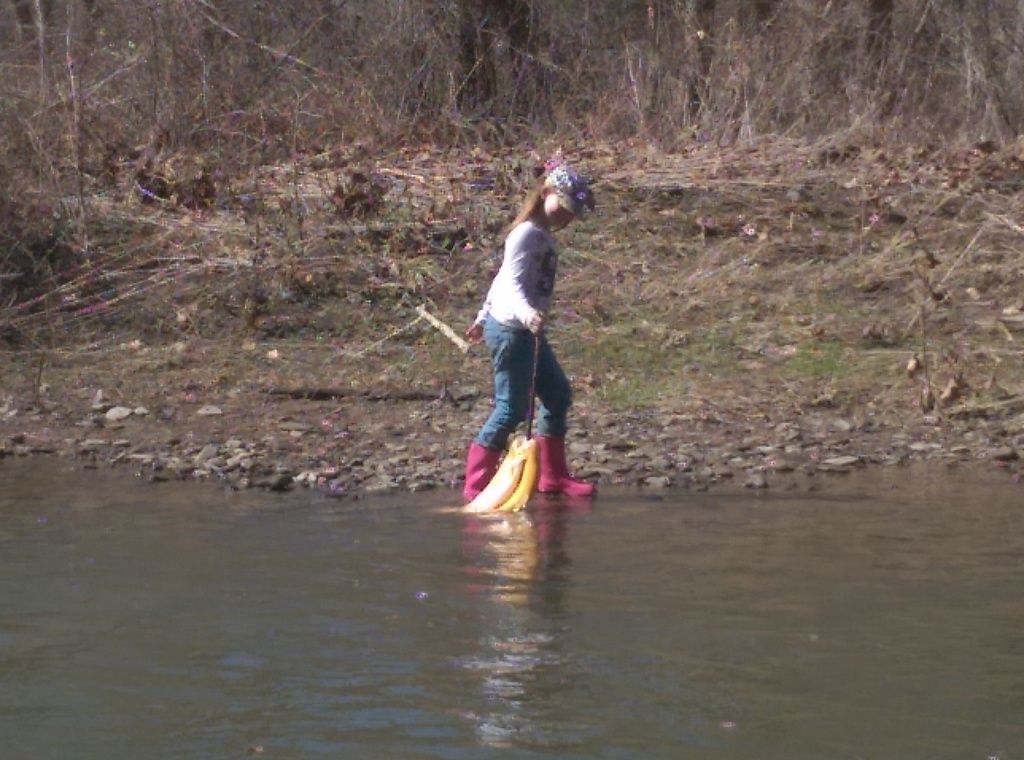 We had to head out at 10:00 to take my fur to the NAFA pick up. My younger girl wanted to hang out with grandma, so after the drop off my oldest, my buddy and myself head to pine creek, since we were in Wellsboro.
We had fish hitting constantly there and I caught a bunch. But, what was special is my daughter casting and catching fish on her own. She hooked up with a bunch of browns.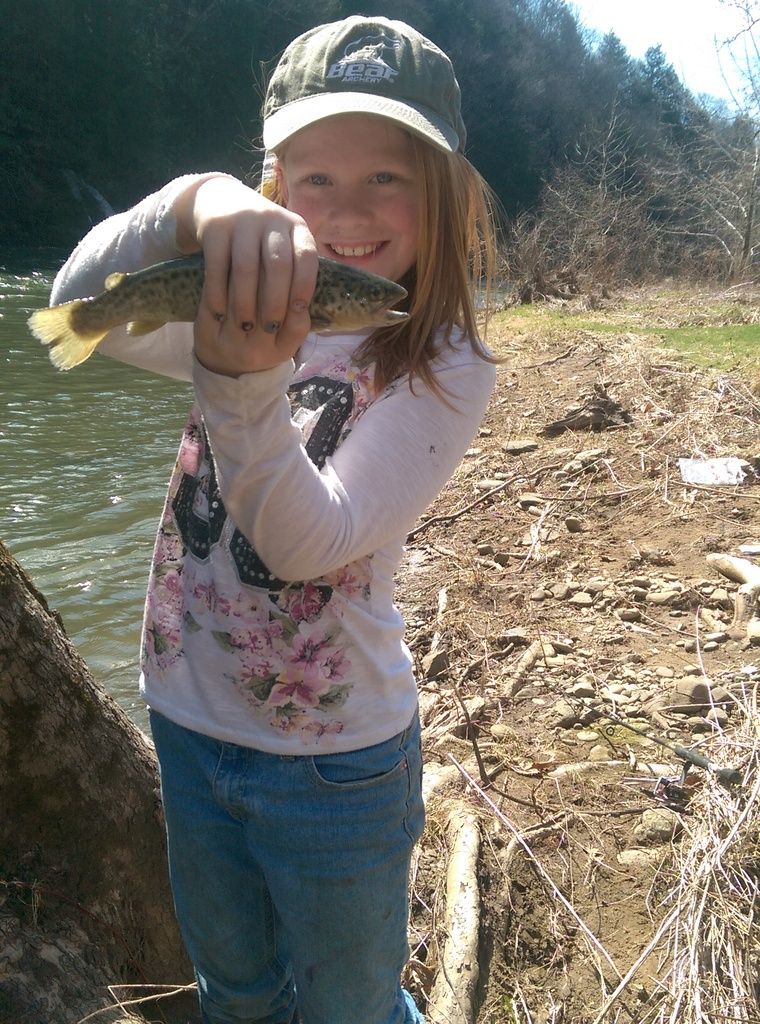 One pretty rainbow.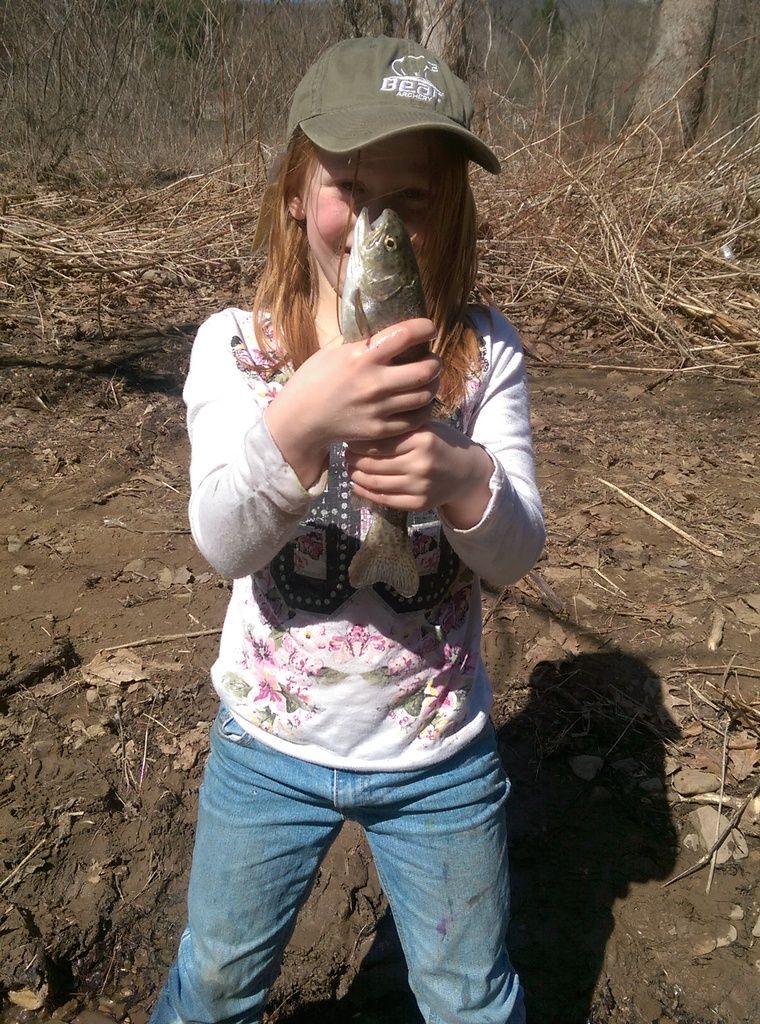 And we stopped at marsh creek on the way home. She caught the only fish at this spot. It was a brookie!! She caught a PA grand slam in the same day!! Something I have never done on the same day. Another awesome day of fishing with my girls!!