Discussion Starter
·
#1
·
On-Point's English Pointer "Mojo" has been featured in several paintings by accomplished artist Lou Pasqua. Lou is an exceptional artist of sporting dogs and has had several covers of magazines in the past.
Today I received a 24x36 limited addition print of the painting "Southern Traditions" from Lou along with a signed copy of the Jan/Feb 2013 addition of the Pointing Dog Journal. The painting was selected as the cover for the upcoming addition of the magazine. The painting shows two pointers but "Moe" is actually used twice in different positions.
The print has also been used in the advertisement for the covey rise system.
I am guessing that since "Moe" is somewhat of a celebrity, he will be wanting better working conditions other than the snow and cold we were working in today.
Here is a copy of Lou's painting. You can look at all of his work by searching Lou Pasqua.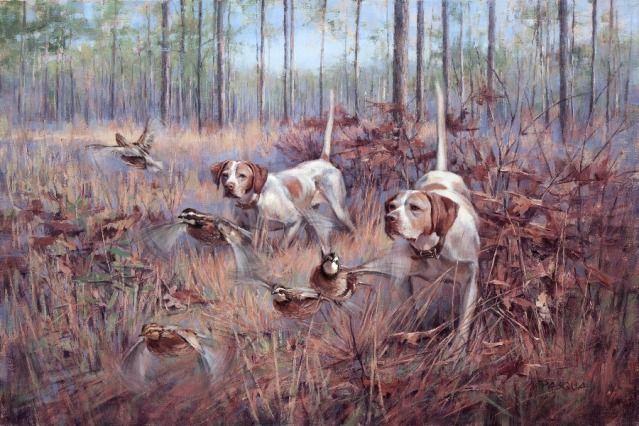 Here is Moe in real life.