Discussion Starter
·
#1
·
...a wanna be, however, I do know that yesterday's hunt was definitely not about the killing. IN fact, it was more about the following...
-Steven being educated by unmarried men on how to be more desired by his wife
-Steven being educated on the Hodge Twins and their use of preworkout supplements- i don't reccommed watching their you tube channel- it's inappropriate
-Will Dekes trying to convince us that he use Jack3d and got results in the gym
- Steven being educated on Will Deke's hiring practices of female applicants
-Group discussion on the benefits of unionzing the waterfowl community in order to provide maximal and equitable benfits to all involved
-group disucssion and video segment on the ridiculosness of professional athletes long names...see link
http://youtu.be/gODZzSOelss
-Group discussion on why Men still wear their hats backwards
-Group Discussion on the blatant insecurities of men who consitently talk about themselves and everything they own
-Group discussion on how the Farm Commercial for Dodge during the Superbowl would have been way more effective for any other truck manufacturer
- Group Discussion on how we are making the invite for the HPA get together private this year- we don't want to share pappy's walleye.
- Group Discussion as to whether we wanted to kill limits as the walk in with just blinds and decoys sucked
Ohh and we did a little hunting too
the headless gooseman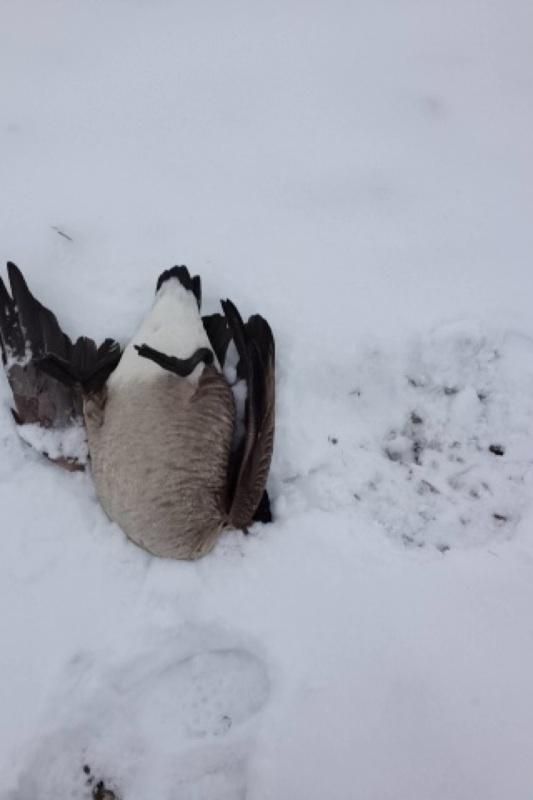 One of the many we gave a pass to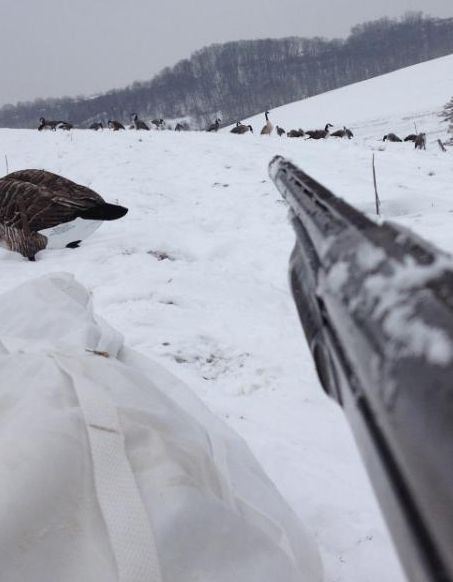 Kill Pile Dude!!!
Still Keeping it Real!!!