Discussion Starter
•
#1
•
North Country Trail Overnighter at Moraine
My son and I backpacked the Moraine State Park section of the North Country Trail this weekend.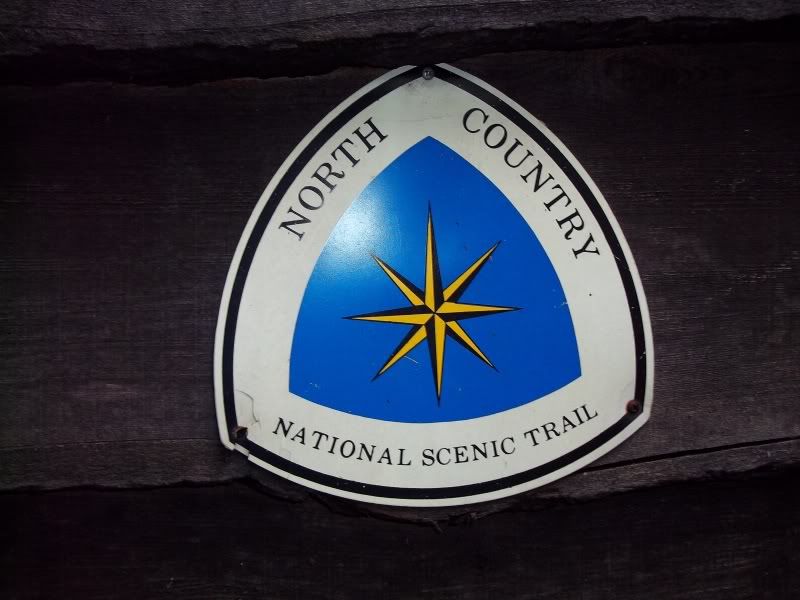 We started Saturday around noon. We hiked about 4 miles and stopped for a break at a pond that Ben fished in for a while.
We then went another 2 miles to get to the shelter.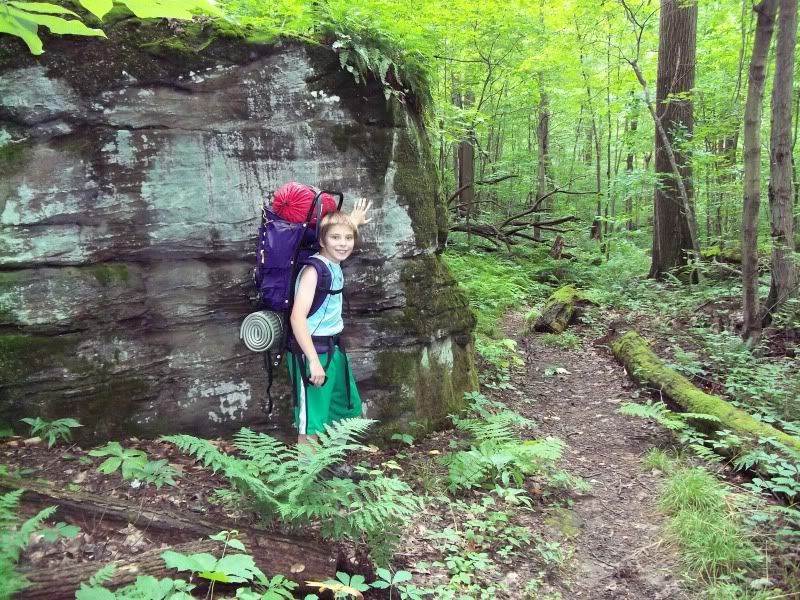 We kept finding these really angry looking centipedes.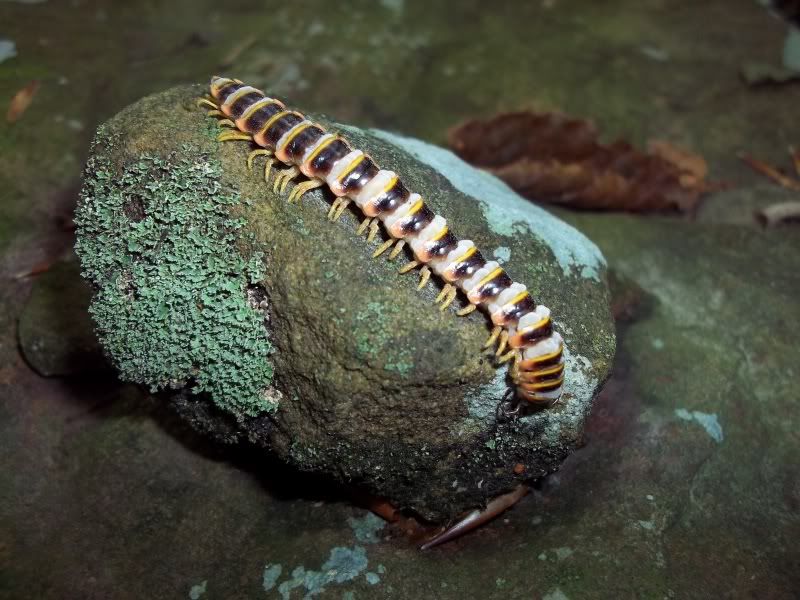 We also saw some newts.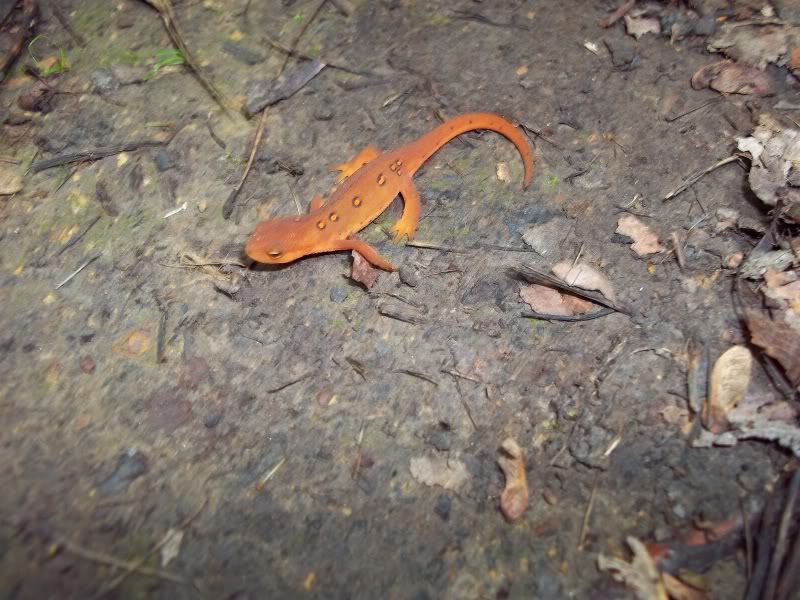 We were a little worried when the Sasquatch showed up.
It is all in heavy woods so it was kind of dark the whole time since it was cloudy.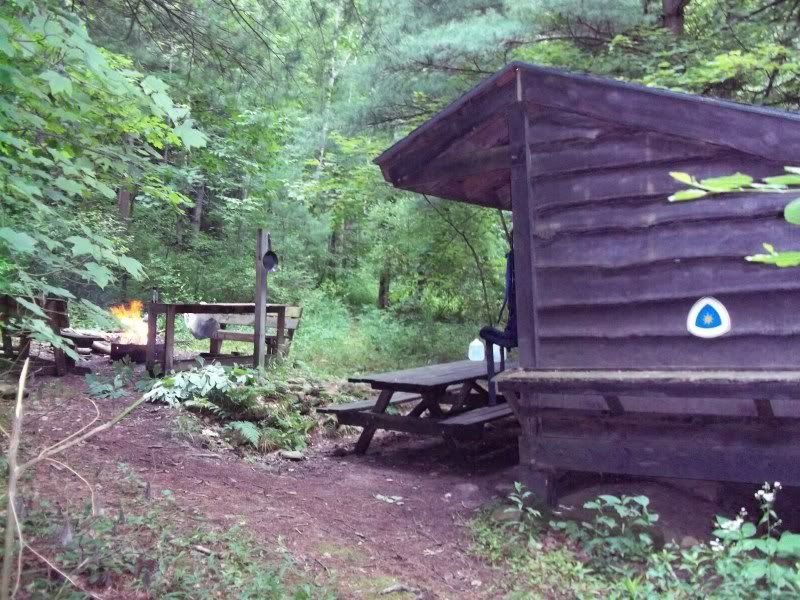 I camp out at least some every year but I'm always in a tent. I had trouble sleeping in the shelter. Considering I was worried about inhaling bugs, having mice in my bag, etc... when I felt something rub up against my back sometime after midnight... I about hit the roof. I rolled over and in the dim candle light (we left a candle burn in a holder all night) I saw a small black and white animal. I was about to throw Ben out of the shelter bag and all when I realized it was a stupid kitten that found us.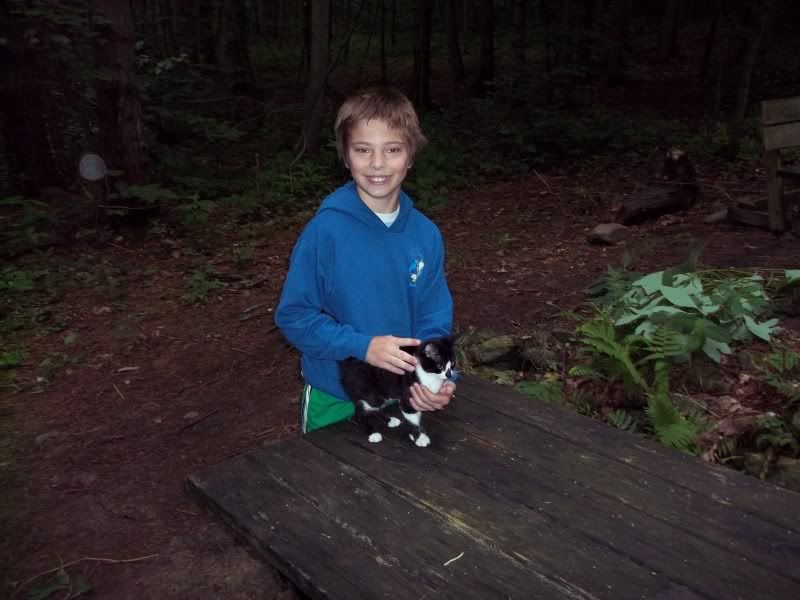 The nearest house is at least 3 miles away but earlier in the
evening, a car came back to the end of the deadend access road and quickly turned around and left. Someone dumped this cat in the middle of no where. It finally took off this morning after it got light and we walked another 3 miles to our pickup point.