Discussion Starter
•
#1
•
Flying out of Philly on Halloween I really didn't have the feeling I would connect on a Columbia blacktail buck. All the research and video I read and watched told me I was in for a tough low success percentage hunt. I'm fine with that as I've been on unsuccessful hunts before and enjoy my adventures even coming home with tag soup. I did however have a big upper hand as I would be hunting with a well established hunting camp. Regardless of my success I was prepared to go hunt these critters again and chalk this trip up to experience. Sure I had hopes of finding one like this
mounted in the Cabelas in Eugene, Oregon but I wasn't going to hold my breathe. After arriving in camp, meeting the other 4 hunters, and checking out the two bucks on the meat pole. It was time for bed. The camp was set up really nice with a lot of room and a stove to take the chill out of that damp air. Dreams of blacktails running through fire scorched trees made the night pass quickly. In PA most of us hunt treestands and sit for hours on end. These guys out here aren't in the shape their in from sitting. The first day was tough as we handled some tough climbs and descents.
This country is certainly rugged and beautiful. Loaded with bear, cougar, quail, grouse, elk, and deer. The rivers are like postcards and a fisherman paradise.
Doing some still hunting with the group on the other mountain north of camp I kicked a buck out. Never saw him but heard him and followed his tracks for a bit. Was hoping I push him right into someones lap. The camp owner then decided to show us some more areas closer to camp. An older couple was hunting the area we were going to and while the husband was peeing the wife saw this guy. All she saw was antlers and the husband finished up and made the shot. Certainly a great pit stop!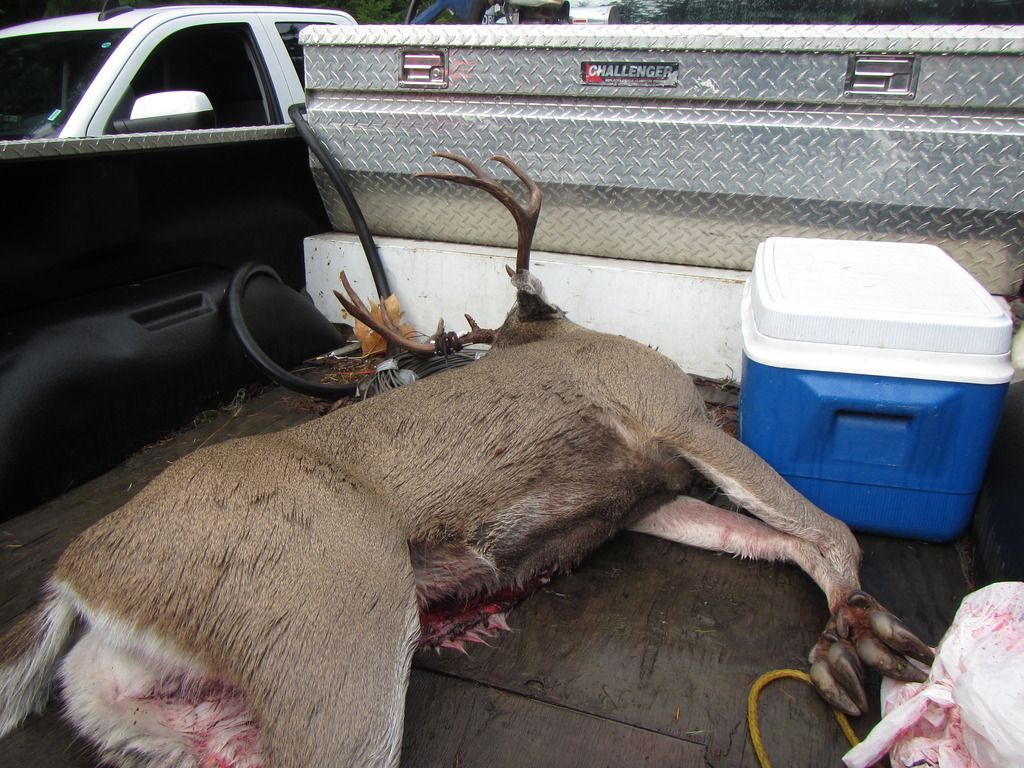 Once up on the ridge where this guy was taken I took a couple pictures. Don't know if this guy made this rub or not?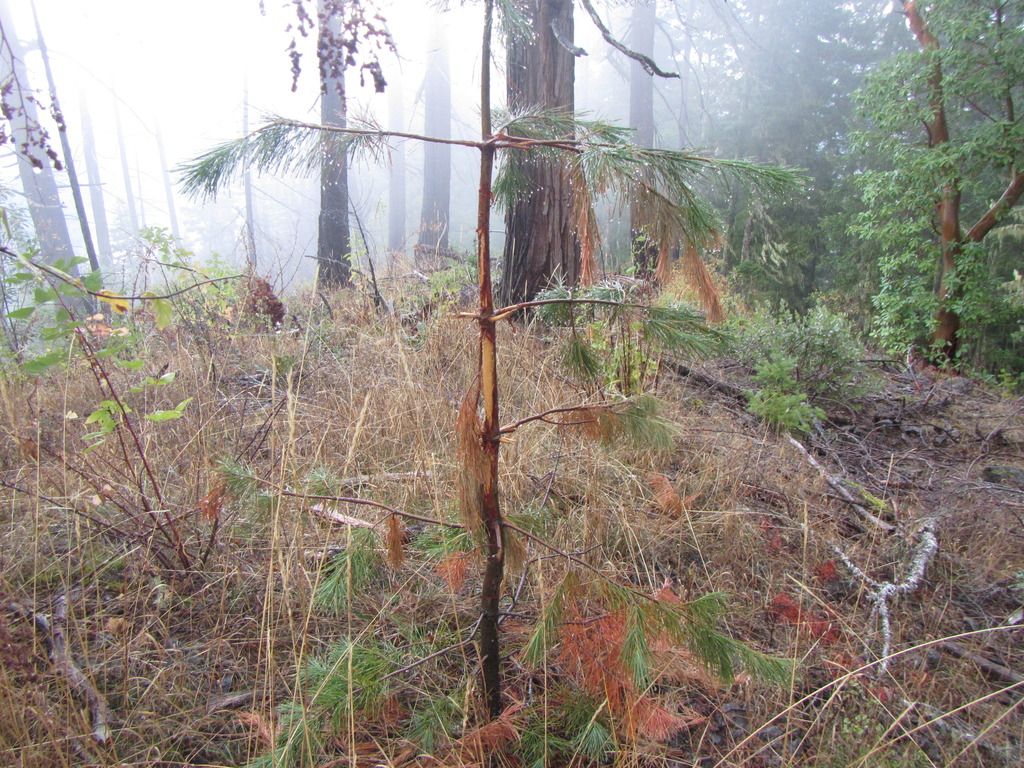 Or this one?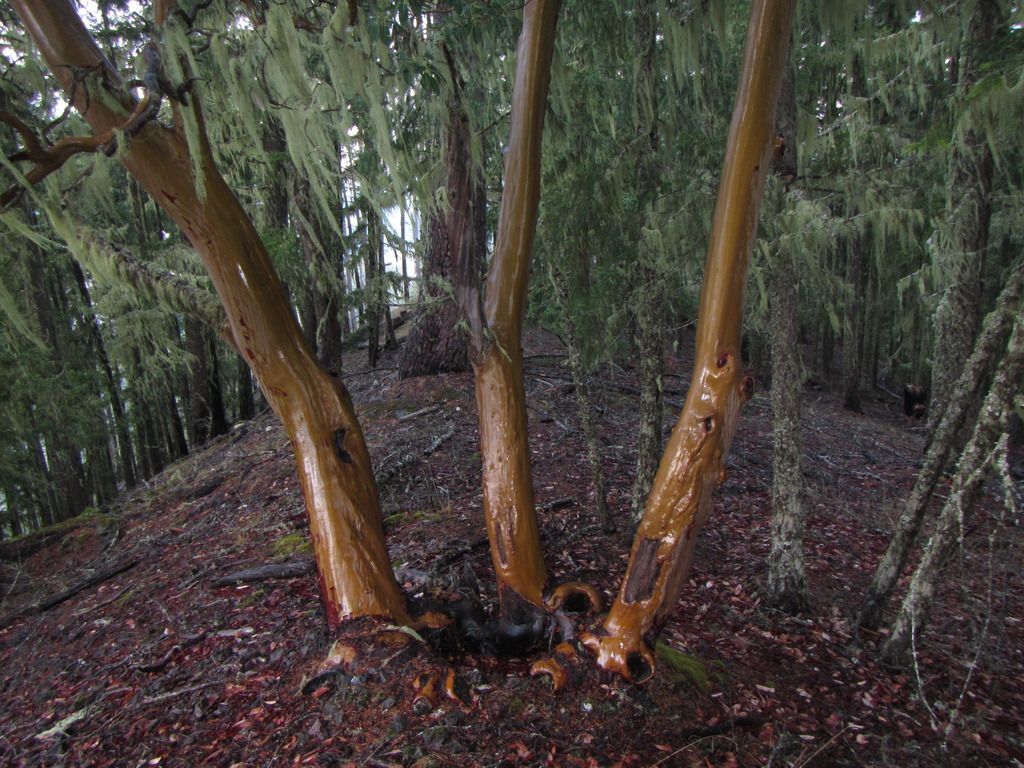 Just kidding. I was told what type of tree this was but I'm getting old and forgetful.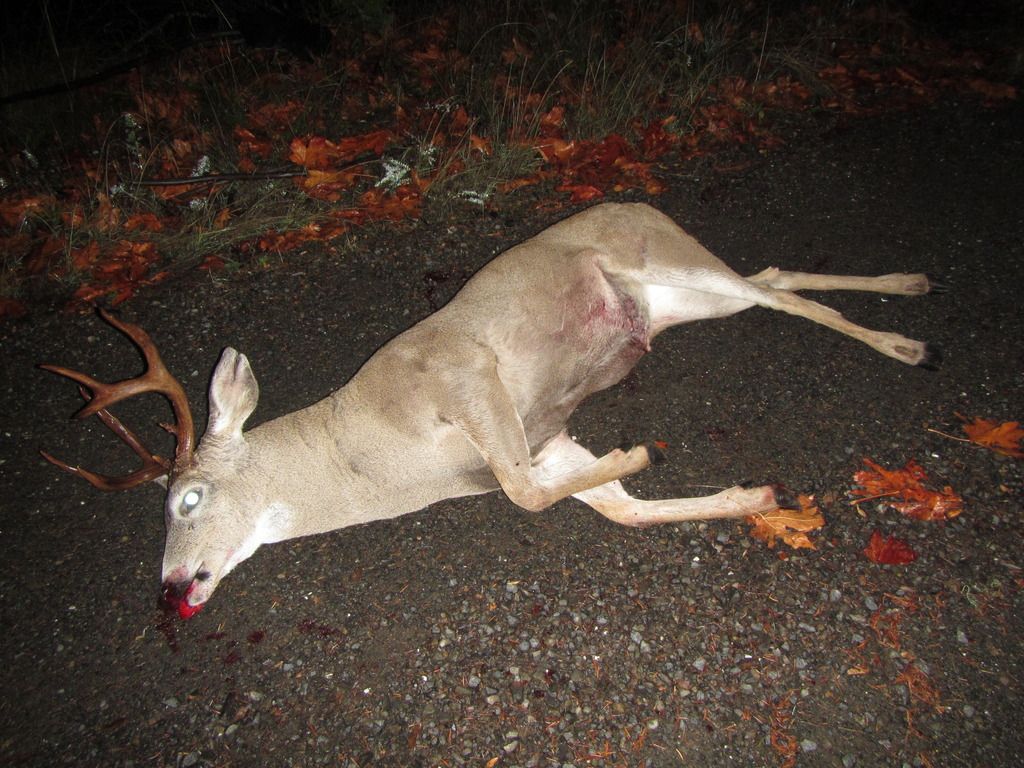 On the third evening of our 6 day hunt the stars aligned and everything came together. This buck was at 150 yards and on a doe. We saw 17 deer that day and all were doe except this buck and a spike. I completed my North American Deer Slam because a complete stranger (Bill) opened his camp up and showed us his haunts. I hope to return the favor someday and open my home up to him and his crew. PA whitetails won't stand a chance after these west coast boys hit the ground. Mike, Bill, Mrs G, Joe, and Jim I can't thank you enough for your kindness and hospitality. GOD bless and good huntin'