Discussion Starter
•
#1
•
Had my birthday a few days ago, so decided to get myself a present. Got a new rimfire rifle. Picked up a CZ 513 basic. Not a bad gun for under $300. Some minor issues with the stock, and yes, the trigger pull is rather heavy, but all in all I'm satisfied. Put a Leupold VX1 in 2-7x33 on it. Had some trouble finding 11mm dovetail scope rings, had to order them, but thats not much of an issue. Got everything mounted and went out to Wexford yesterday evening to sight it in.
The gun-
25 Yards, Bench and offhand
50 Yards, Bench and offhand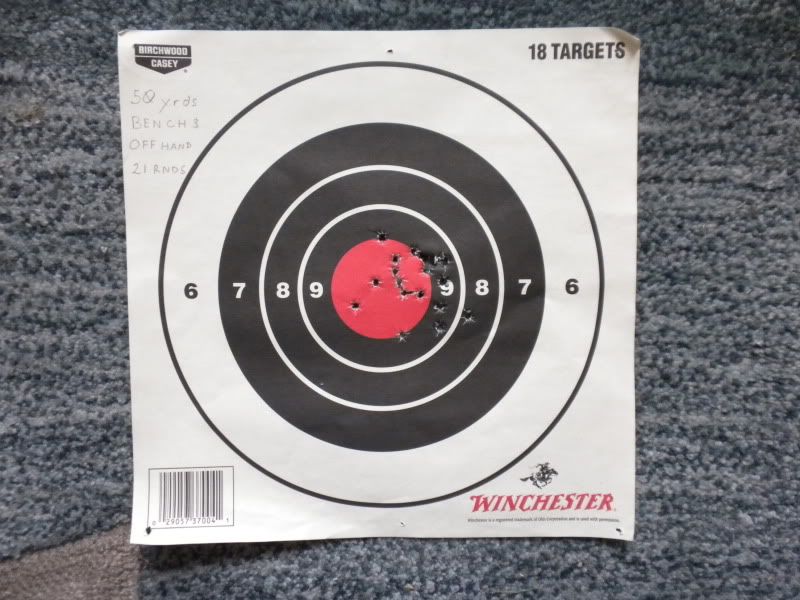 100 Yards, Bench. This is the one that suprised me, you can see the two seperate 3 shot groups. Not bad for a basic model 22. I was trying to hold off for elevation without knowing bullet drop, hence the low groups.