Discussion Starter
·
#1
·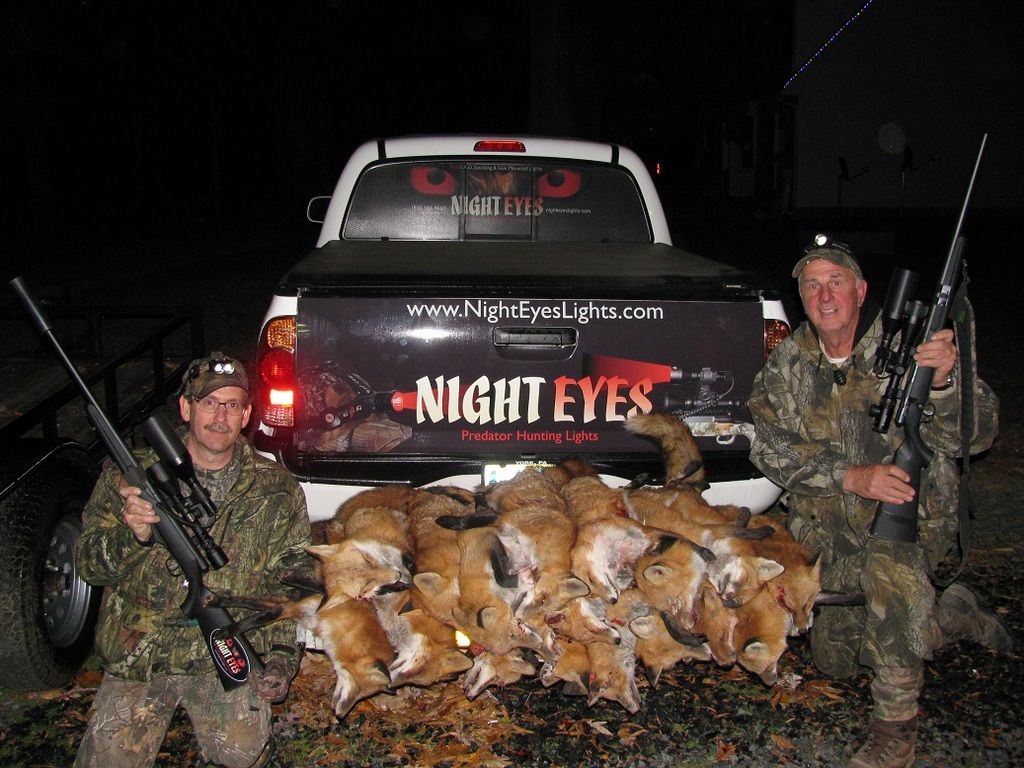 On Friday November 25th we traveled to Maryland to hunt with a few friends. We started hunting a little after dark and by 11PM we had 12 red fox on the rack. We finished out the night with a total of 18 reds. We did have a few mishaps and a few misses but all in all it was a very successful and exciting night. On almost every stand we doubled and sometimes tripled. The furthest shot was by my hunting partner Randy at 240 yards. I did have two hang up slightly over 200 yards and was glad I was using our new GL-300R gun light to make the ID and shot. However, most of the reds were coaxed into less than 50 yards. We had one friend filming and two others observing and even that didn't seem to bother those Maryland reds. On occasion we had them coming to the call from two different directions at the same time.
I was never on a night hunt that I had to reload my magazine so many times, lol.
I want to thank Jeremy, Mike and Dave for arranging this hunt for us. It was an experience that I will not soon forget and I was fortunate to have shared it with such good friends.