Discussion Starter
·
#1
·
Was hoping someone could help with a source for a ballistic chart for my groundhog set up....I had one tucked into the shell holder on the stock and of course it wound up in the black hole that hunting gloves and socks disappear to never to be seen again
It's a shooter as you can see below....
Savage 10FP , 20" bull .223 topped with a Weaver Grand Slam 6-20 X 40 Target dot with 1/8" MOA adjustments.
I'm shooting factory Hornady 55gr V-max which it loves. Factory data shows 3240 out of a 24" test barrel....my actual is probably a bit under.
(Sorry don't have a chrony)
Can anyone help me out with a chart with clicks out to say 350yds for a realistic interval in yardage.....every 10...every 25 or so?
Or point me in the right direction. Forgive me this stuff isn't my strongest area.
It's sighted in now dead on at 100yds.
The first picture shows one of the better 5 shot groups and before I brought it down a touch
This is pretty much how it will shoot all day long....not too shabby for factory ammo I guess?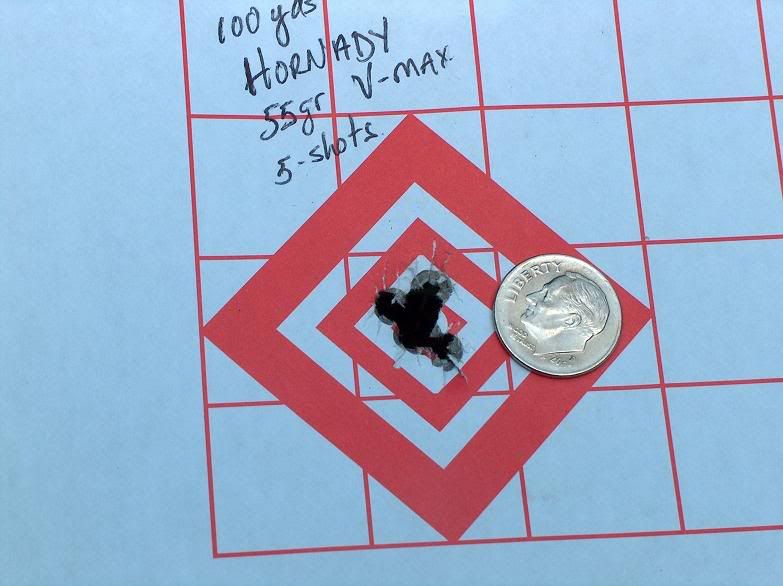 FATTY!