Discussion Starter
·
#1
·
I need one more dog for my spring woodcock and grouse program. I believe most of you guys remember Blitz. He was suppopsed to be one of the dogs here this spring. The bear put the end to that. I just spoke with Brian and Blitz continues to recover but he won't be running in the woods for awhile. So, I need one more dog to fill out my limited wild bird string for this spring.
Here are a few pics of some recent HPA dogs that I've worked in the woods recently. I am not going to mention owners names but they are welcome to jump in and claim their dogs with comments.
Max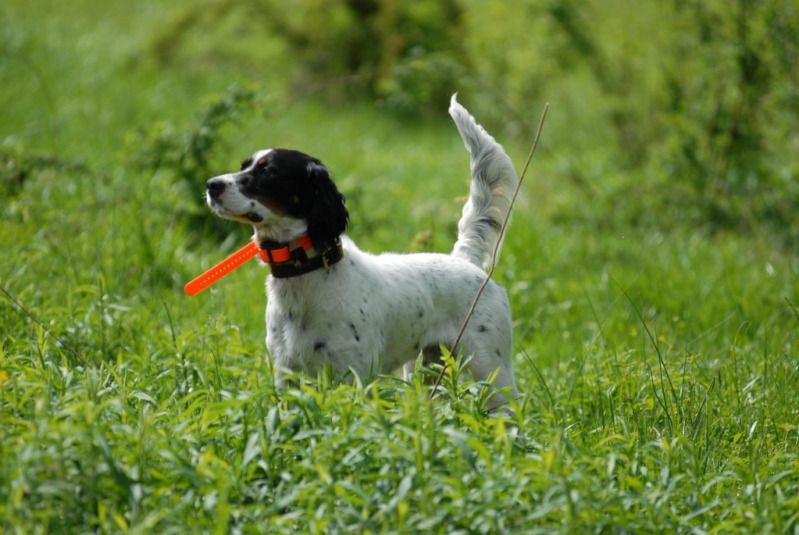 Another Max photo. Besides being well on his way to becoming a grouse dog I fine tuned Max on some quail and he got a piece of an Amatuer Shooting Dog stake on quail.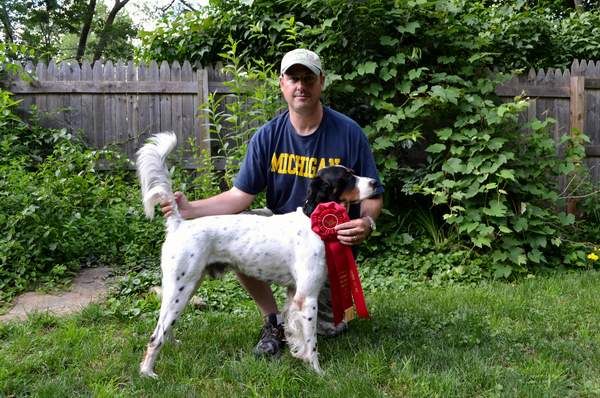 Blitz--I worked Blitz last summer and broke him steady to wing and shot for coverdog trials. I then worked him in the woods and got him green broke on grouse.
Reilly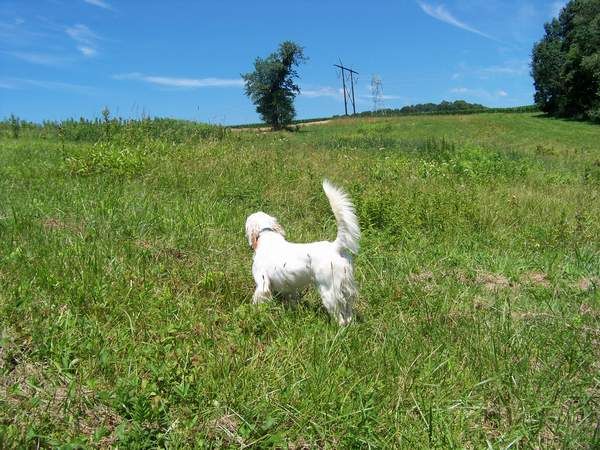 Gracie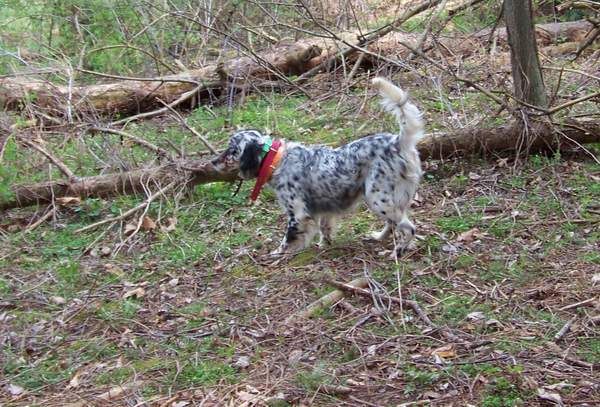 Mabelline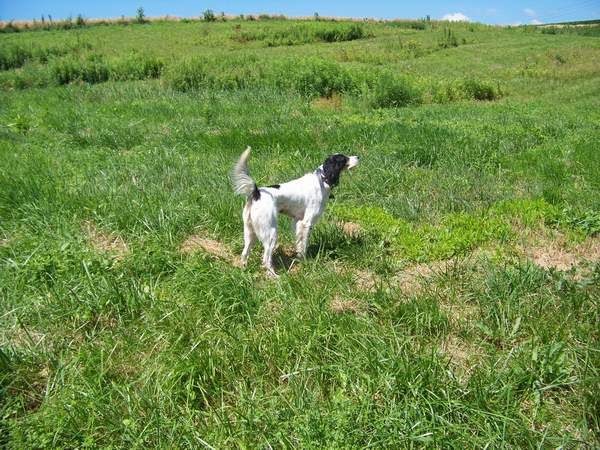 Our main bird in the spring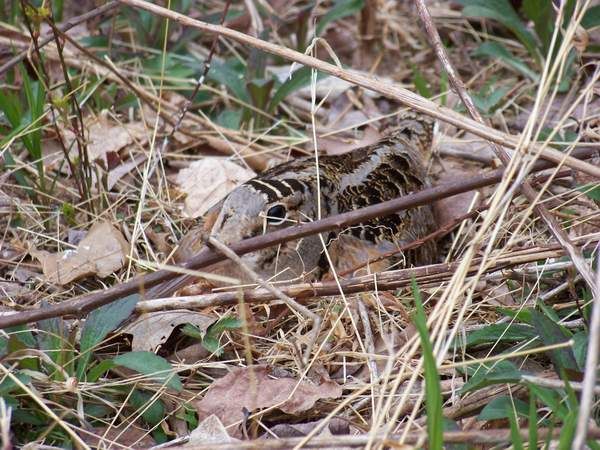 An owner flushing a woodcock in front of his dog last spring
Thats me running to get in front of Ralph before the grouse blew out.
Ralph with a grouse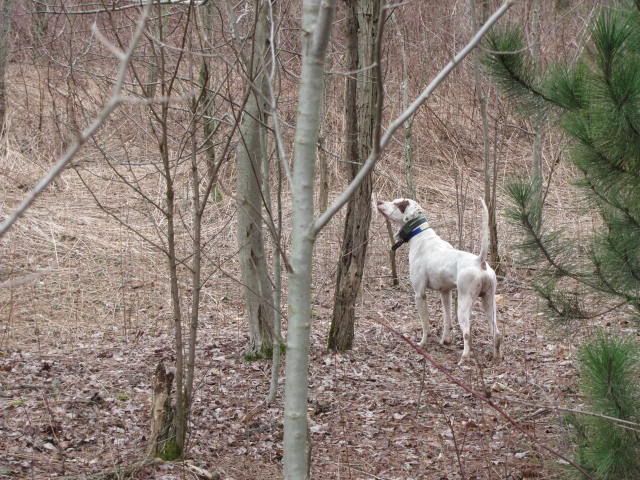 Vi with a grouse
Teddy with a woodcock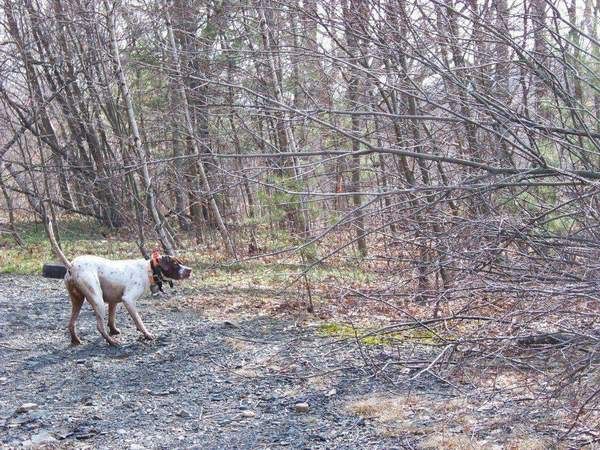 We have a great time in the spring. I look forward to the spring training with the blank gun almost as much as hunting in the fall. With Blitz dropping out this spring I do have room for one more dog. I wanted to give the HPA dogs first crack at some serious work.
All athe dogs pictured are owned by HPA members and are successful grouse dogs. All are steady to wing and shot at least with the blank gun. Its been a good group for the last season.
Last year my flush rate was close to 4 birds an hour. I'm hoping for a repeat.
Tom