Discussion Starter
·
#1
·
I've been off the entire week from work and hadn't planned on trout fishing unless we had any meaningful thunderstorms roll through. On Wednesday, the Southeast (especially the southern portion) got pounded with storms throughout much of the day. A nearby stream was flowing very nicely on Thursday morning, but to be honest, I'm bored with fishing it and decided to focus on other areas that I had hoped received just as much rain.
On Wednesday night and early Thursday morning, I did some research on several target areas including checking nearby stream gauges and finally locked into my final choices at 4:00 AM on Thursday. When I got to my first stream however, I quickly realized that I was a bit off and my target area didn't receive nearly as much rain as I had hoped. It got some rain and the stream was colored up a bit, but it was far from optimal. Not to be deterred I hiked downstream.
I wasn't two minutes into my hike, and I was completely drenched with sweat and the gnats were already buzzing in my face.
Even with the so-so conditions, the action was great from the start and never really let up. I missed quite a few hooksets as I was busy swatting gnats outta my face most of the outing.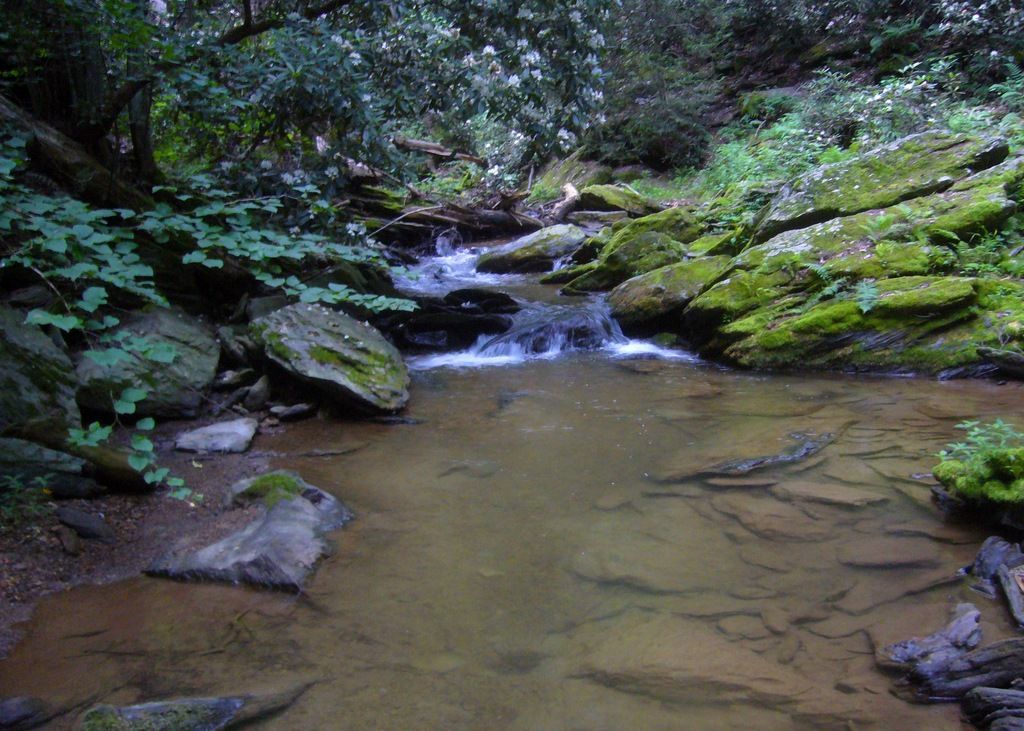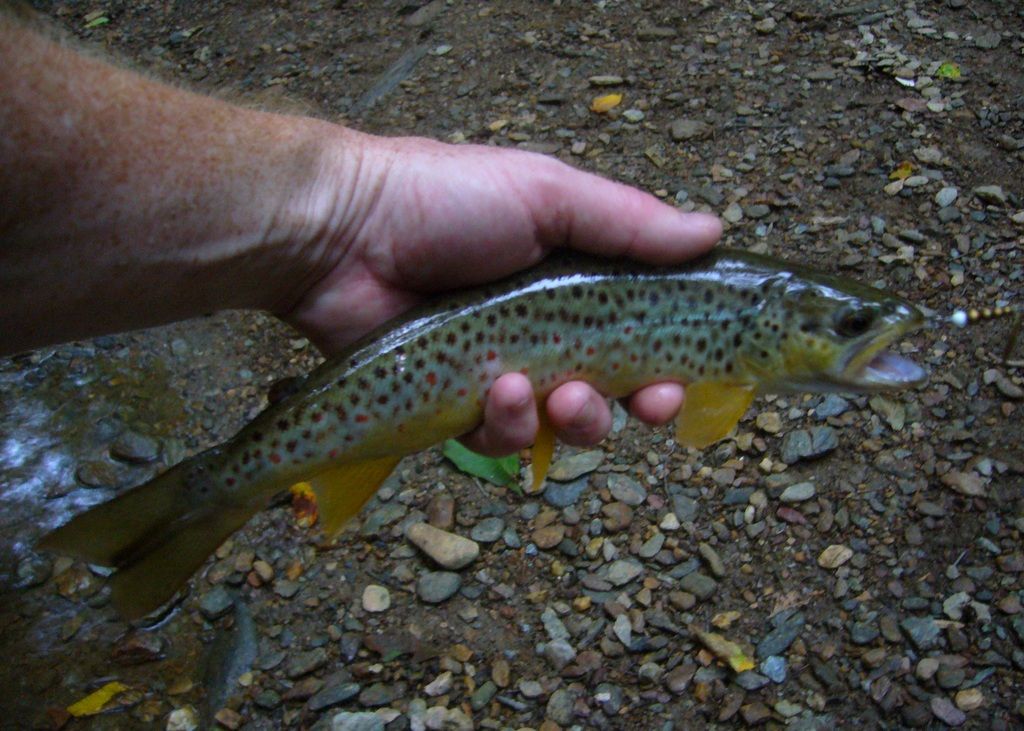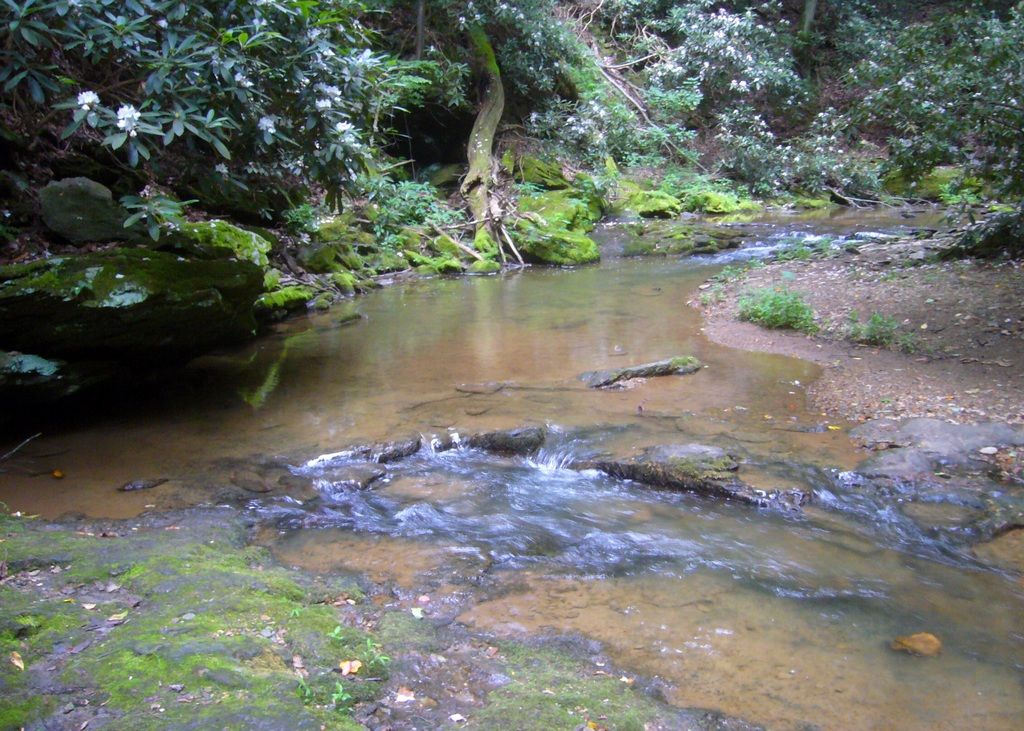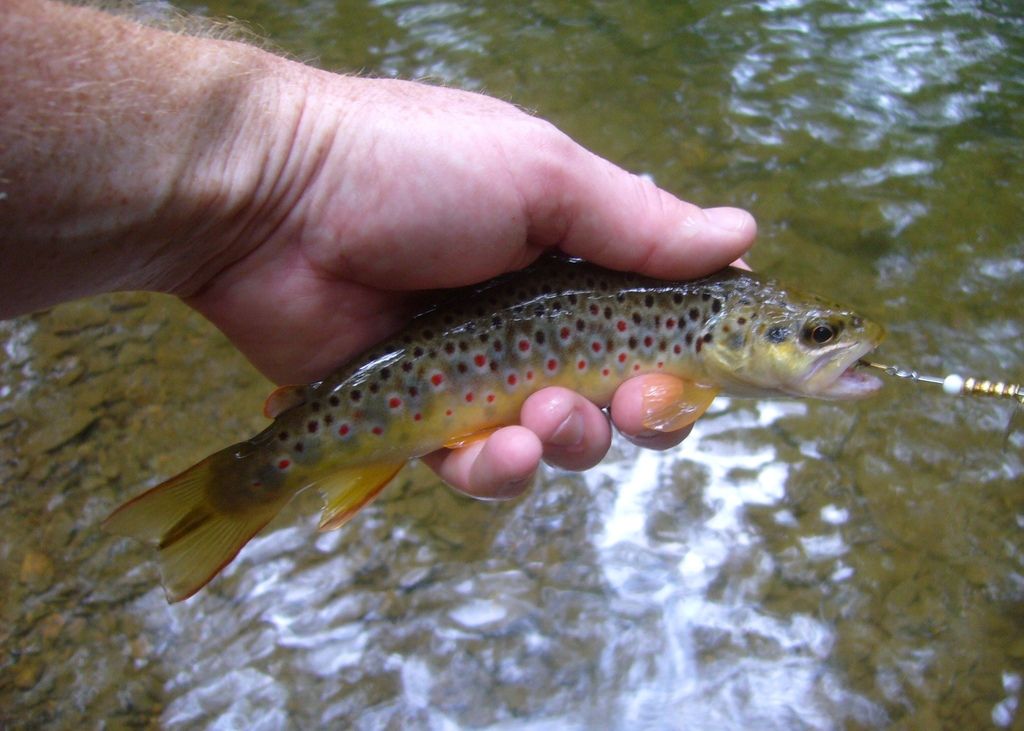 When I reached my hop out spot on the first stream, I was averaging 12 trout an hour.
Now completely soaked with sweat from head to toe, I moved onto my next stream. This was a stream that I had never fished, so I was pretty eager to explore.
Similar to the first stream, it fished great in the low and clear conditions and will definitely warrant a return trip when stream conditions are more favorable.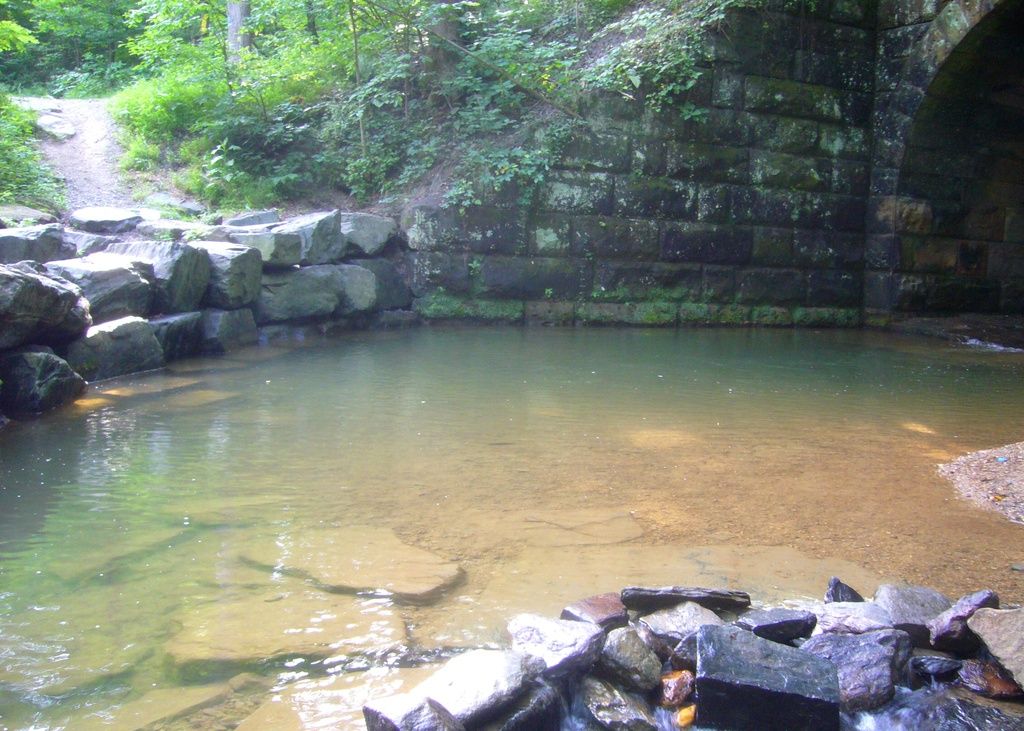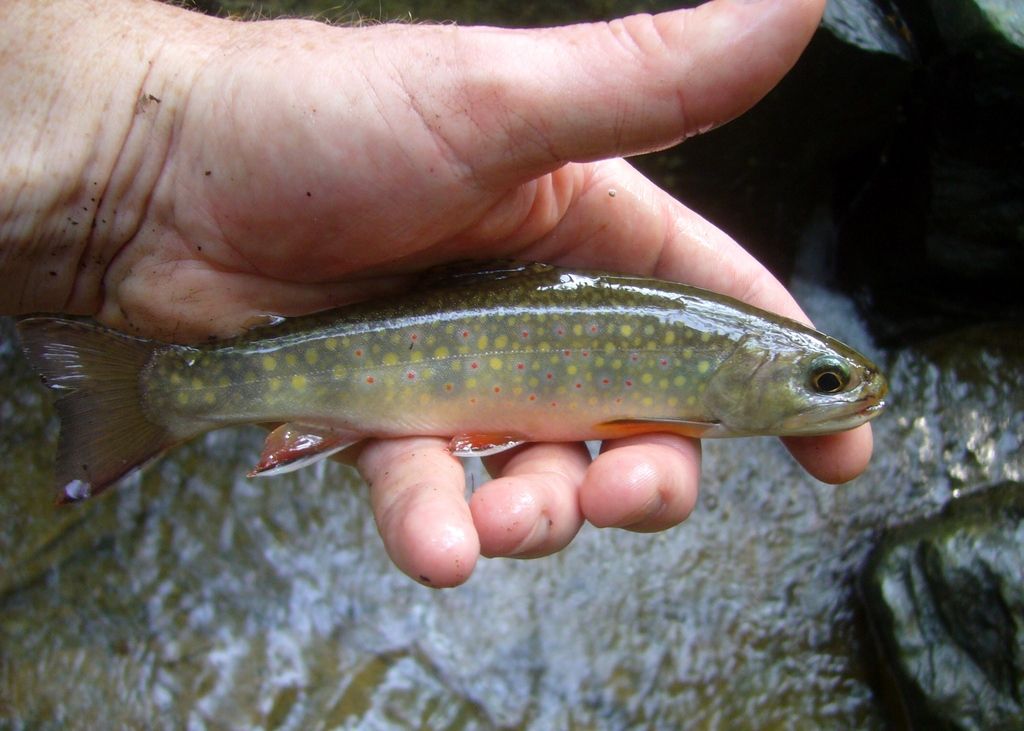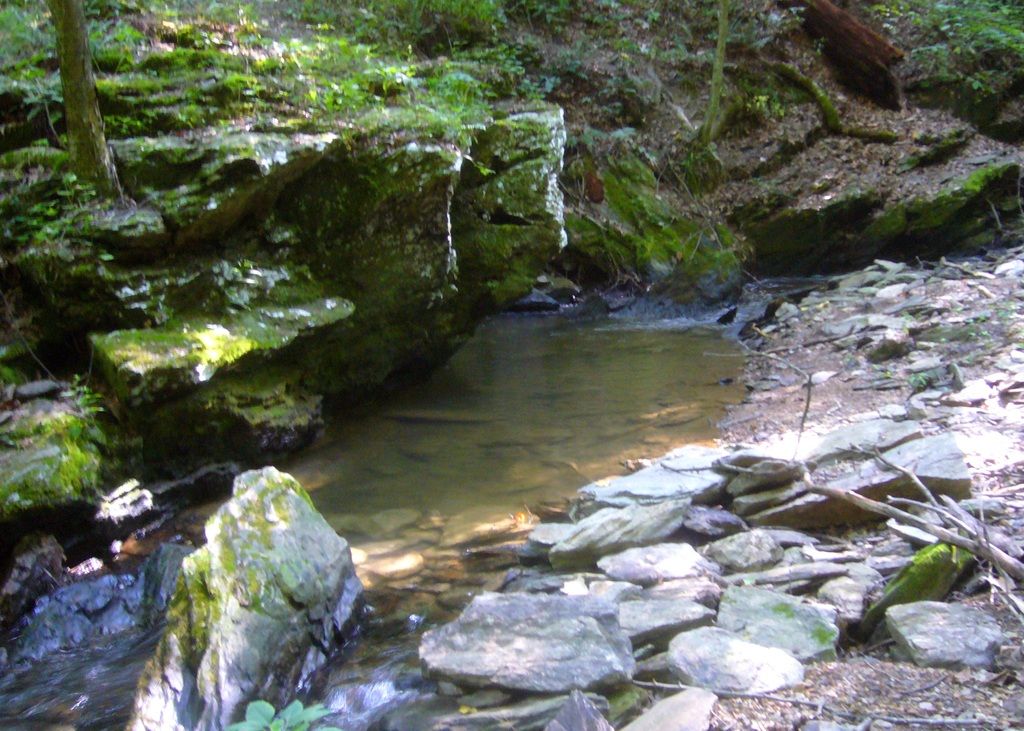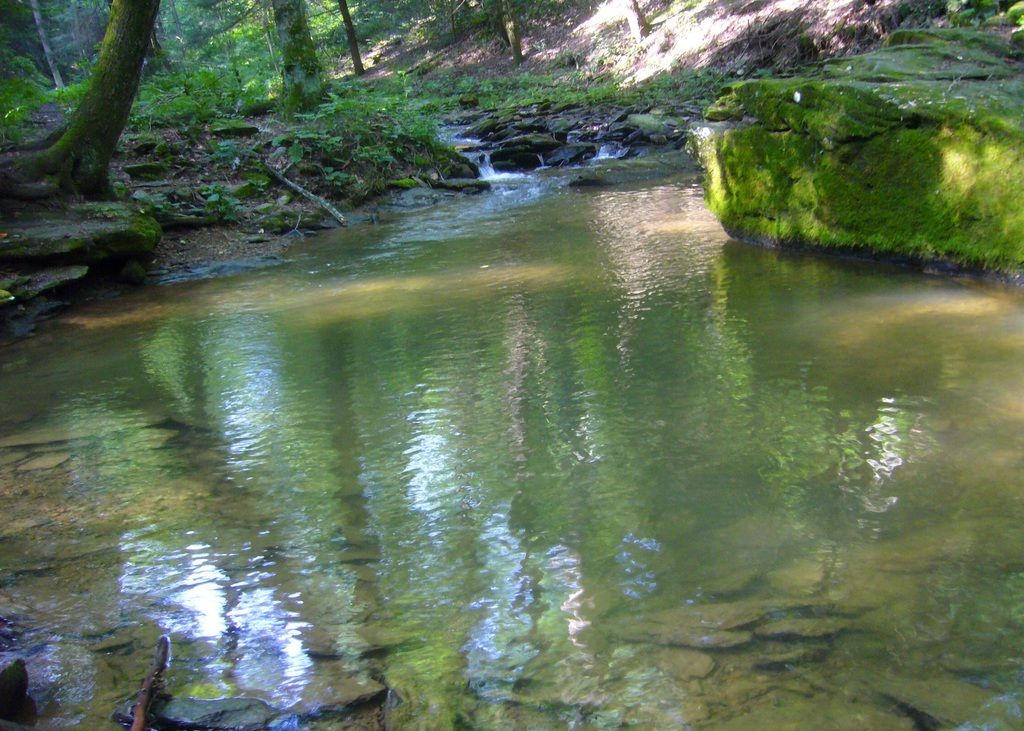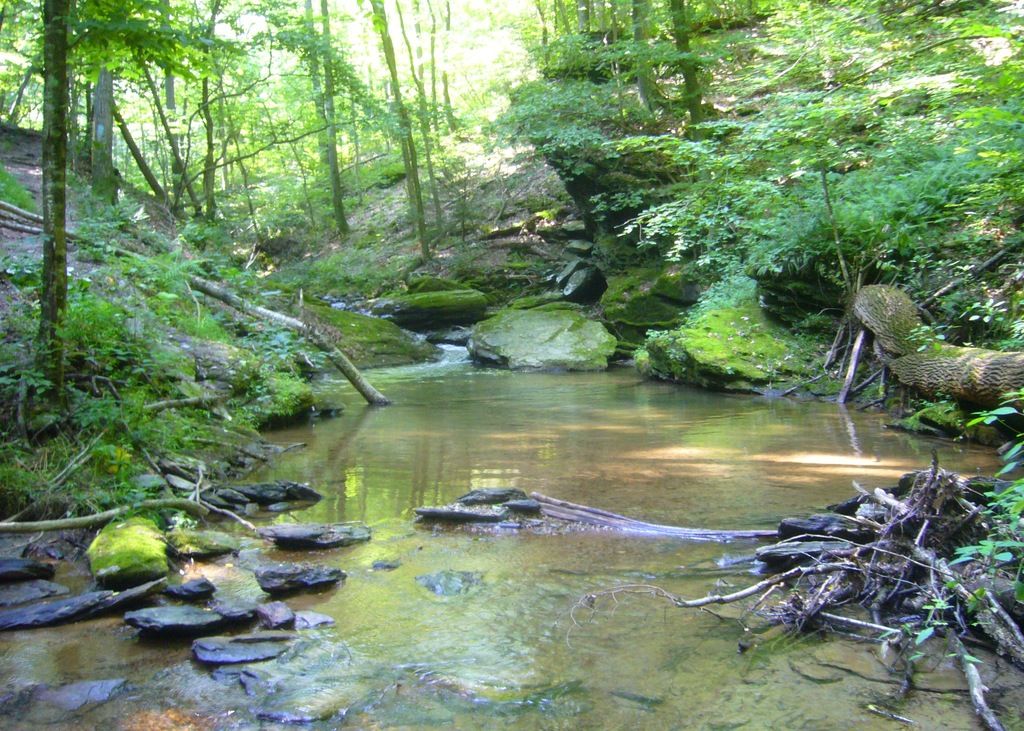 I was averaging 15 trout an hour on the second stream, but upstream from where a tributary flowed in, the stream really narrowed out and had few pools to make it worth my while.
I still had a few hours to fish before I had to return home for my son's baseball game, but between the bugs and the humidity, not to mention the constant up-and-down terrain, I decided to call it a day earlier than expected.
On my walk out, I was greeted by a box turtle. I'm pretty sure this is the first time I have seen one of these guys in nature.